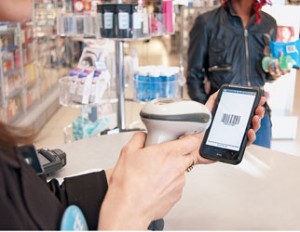 "Do you have a points card?" It's a familiar question at Canadian cash registers, but often customers miss the chance to earn points because they don't have their loyalty cards handy in their wallet or purse.
Now several smartphone apps allow customers to leave their growing pile of cards at home. You just input your loyalty card numbers on your iPhone, Android phone or BlackBerry, and when you're at the store, the cashier can scan the barcode right from your screen.
One of the apps, CardMobili, stores dozens of cards from more than 2,000 programs, including Air Miles, Aeroplan, Shoppers Optimum, HBC Rewards, Petro Points and Sobeys Club. Similar apps such as Key Ring Rewards Cards and CardStar will also send coupons directly to your device.