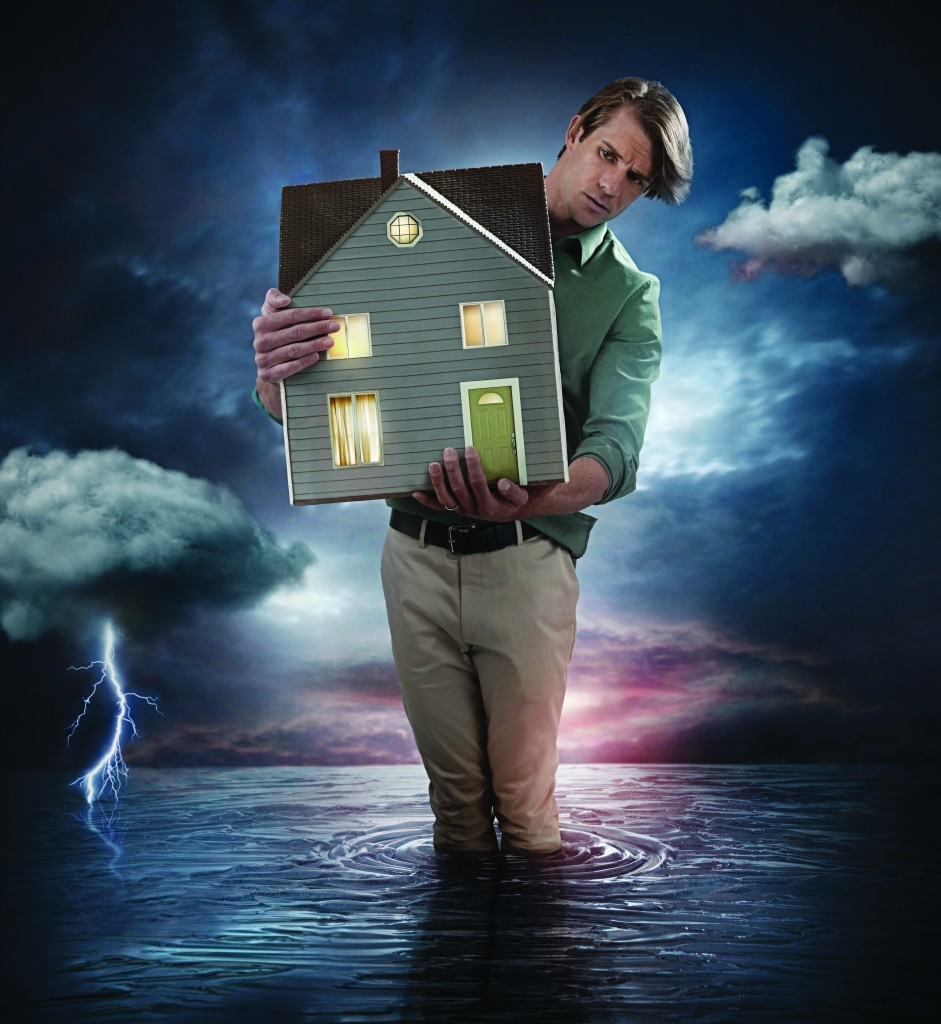 At first glance, James Arnold looks like an insurance company's dream client. The Richmond, B.C., resident has owned his current home for almost two decades, been with the same insurance company for over 15 years, and in all those years he's never made a claim. At least, not until last year, when a tree fell on his property, clipping his detached garage, and ripping the power lines right off his home. "It was a small claim," he says, "at a cost of only $3,000 after the deductible."
He expected his premiums to go up, but the 15% hike his insurance company sprung on him was more than he bargained for. Especially on top of the 7.5% rise he'd endured the year before and the 6.5% rise the year before that. All told, Arnold saw his payments jump up by almost one-third in just three years. "But when I shopped around, I found that rates had gone up everywhere," he says.
---
Click to compare home insurance quotes from some of Canada's top providers*
---
If you've noticed that your home insurance costs have been rising too, you're not alone. Customers with Intact Insurance saw their rates jump by 15% to 20% in early 2014, according to Canadian Underwriter magazine. The year before that the chief underwriter for TD Insurance announced rates would rise by 10% to 15%. The Insurance Bureau of Canada (IBC) does not provide national data on how quickly premiums have risen, but they agree that home insurance claims are going through the roof. Between 1995 and 1999, the IBC says the average total amount claimed per year in Canada was $2.87 billion, and that amount has risen steadily ever since, hitting $5.72 billion per year between 2010 and 2014 (all amounts in 2014 dollars).
The IBC says that much of the increase is due to extreme weather such as ice storms, severe cold snaps and heavy rainfall. Flooding, in particular, has caused home insurance claims to soar, with payouts due to severe weather doubling every five to 10 years since the 1980s—from less than $100 million a year to over $3 billion a year in just three decades. But while the cost of fixing damage caused by extreme weather is eye-popping, it's not the only factor pushing rates higher. An Environment Canada study found that of the overall increase in water-related insurance losses, only 30% was due to weather. Other factors included increased building costs—think bigger and fancier homes—and aging infrastructure.
So what's the result of all this? Expect to pay more for your insurance in years to come and don't be surprised if premiums continue to rise even if you don't make a claim. In some cases, you may have to settle for less coverage—or none at all—especially if you live in an area that's prone to catastrophic weather such as flash floods.
Mother Nature's Revenge
Ron and Julie Langford knew they were in for a long, stressful night when the river behind their Calgary home swelled up past its banks and started spilling across their 75-foot back lawn. It wasn't long before there was a knock on the door from the fire department—telling them that the city-run pumping station was failing and a neighbourhood-wide evacuation was imminent. It was June 2005 and Calgary's Bow River had burst its banks due to three torrential storms.
Desperate to save their homes, the Langfords (we've changed their names to protect their privacy) and their neighbours built a sandbag barrier about 35 feet from their back doors. Hours later river water surged into the neighbourhood pumping station preventing it from pushing sewage to the water treatment facility. A mere 48 hours after the Bow River burst its banks, the Langfords' home was sitting in 6.5 feet of stagnant water. Their furnace was fried, their electrical system was destroyed and there were obvious signs of excrement on the basement walls. The clean-up would cost the Langfords just over $80,000 and it would take four years in court—and a ruling in their favour—for the insurance company to pay for the damages.