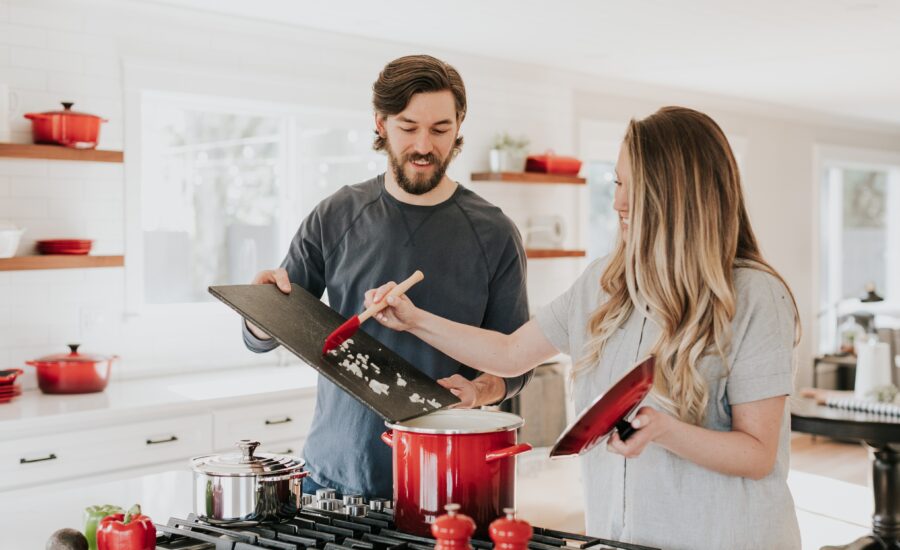 Lower home insurance prices are possible—if you're willing to shop around and you know what factors can affect your premium. Here's how to get good, cheap home insurance—but not too cheap—to protect what is likely your biggest asset. 
How much does home insurance cost?
The average Canadian household pays $960 per year for home insurance. Individual premiums are based on wide-ranging factors such as a home's size, type, replacement value, location, age, construction quality, building materials, security features and proximity to a fire hydrant or fire station. Major home insurance companies and independent insurers also consider the value of a home's contents and how the property is used (say, if you have tenants or operate a business on-site). They also look at aspects related to homeowners themselves, such as age and claims history. 
Your premium will also depend on your level of coverage. Below are the four policy options, from most to least coverage. Note that whichever type you get, valuables like jewellery, furniture, art and sports gear typically have coverage limits, so you may want additional insurance for these.
Comprehensive: This policy type covers a dwelling and its contents for all risks except certain exclusions. Examples of commonly insured perils: Fire, theft, lightning and explosion. Examples of uninsured perils: Preventable or predictable events, such as floodwater damage in flood-prone areas, landslides and other earth movements, and damage from frozen indoor plumbing. Optional coverage is available for certain disasters such as earthquakes, water damage, ice damming and sewer backups. Home insurance typically includes personal liability, in case you unintentionally cause bodily injury or property damage to others (except for members of your household) at home or elsewhere. (Here's how to know if you need flood insurance.)
Broad:

Broad policies include comprehensive coverage for your home (all risks except for certain exclusions) and "named" perils coverage for its contents (stated risks only).  

Basic, standard or named perils:

The name of this type varies, but this type of policy covers only the insured perils named within it. 

No frills:

Basic coverage for homes that don't meet normal insurance standards due to physical damage or other problems. A no-frills policy doesn't cover perils. 
How to get lower home insurance 
You can tackle your home insurance cost on multiple fronts, from making home improvements to working with an insurance broker. Here are several strategies to try.
Get personalized quotes from Canada's top home insurance providers.*
You will be leaving MoneySense. Just close the tab to return.
Home upgrades: How a new furnace or roof can lower your premium
Home improvements could mean cheaper insurance, particularly if you make these updates and upgrades: 
Roof:

The age and condition of your roof affect your premium. "A roof should be replaced or updated as soon as there's any wear and tear, to prevent water damage to the house," says Debbie Lo, an account executive at Pacific Insurance Broker in Richmond Hill, Ontario. "This can be every 10 to 15 years, or even 20 years if there have been updates."

Electrical wiring:

Many insurers require copper wiring because it's less likely to cause a fire than outdated aluminum or knob-and-tube wiring. And if you have an older home with 60-amp service, upgrade to 100-amp service, to avoid overloading (it's worth noting that many insurance companies will only temporarily insure a house with 60 amp service until you upgrade).

Plumbing:

Copper, PVC or plastic pipes are less prone to buildup, corrosion, leaks and breakage than older lead, galvanized steel or clay pipes. 

Home heating:

Electric heat and forced-air gas furnaces are safer than oil tanks and wood stoves. A furnace can last 15 to 25 years, but replace yours if it's

starting to struggle

.

Sewer backup valve:

Installing this will help prevent a toxic and costly mess in your basement. 

Sump pump: Flooding will likely become a bigger problem as the climate warms up. Having a sump pump—a pit under your basement that collects rain and flood water—can lower your premium. 
Alarm system:

Protect your home by installing a burglar alarm and fire alarm system. To qualify for an insurance discount, the system must be centrally monitored by a third party. 
Are home upgrades worth the insurance savings?
Home updates may be an added expense in the present, but they will still result in savings. Not only can they help you to avoid the headache of dealing with damages, but they'll lower your chances of having a claims history, too. (That can also raise rates).
Having updates done to your home also allows you to have your pick of insurers. Some insurance companies have update requirements, and being behind on those could narrow your choices when shopping for providers. "I encourage my clients to have them updated so that they have more flexibilities with the insurance companies they get to choose from," says Lo. It would be a shame to have to turn down a great deal simply because you don't meet the requirements.
Bundle your home and car insurance
When clients ask how to get lower home insurance, Lo suggests they insure their home and car together. "That's a pretty big discount right there—10% to 15%, maybe even 20%, and you're getting a discount for the house and the car." 
Get personalized quotes from Canada's top home insurance providers.*
You will be leaving MoneySense. Just close the tab to return.
Increase your deductible
A deductible is the amount of money you agree to pay towards an insurance claim. For example, if your deductible is $500 and you make a $5,000 claim, the insurance company pays $4,500. A higher deductible usually means a lower premium.
Pay for the year upfront
Should you pay home insurance monthly or annually? Well, paying your home insurance premiums annually might be the simplest way to save on home insurance. Check with your insurance provider if they offer a cheaper rate for paying once per year rather than monthly. While it may be a big hit to your chequing account that first month, you'll save in the long run.
Don't opt for too much coverage
While more coverage may seem like the better option, too much coverage can be overdoing it—and lead to paying unnecessarily high premiums. While insurance companies may try to convince you that you need the most extensive coverage money can buy, it's important to ask yourself: "How much home insurance coverage do I need?" Do some research online, shop around, and compare home insurance quotes, too.
Maintain a good credit rating—and allow for a credit check
A credit check for home insurance may seem odd, but did you know that your credit rating can affect your premium? Maintaining good credit by paying bills on time and not applying for credit unnecessarily can help you score a lower home insurance rate. 
But what's a good credit rating if insurers can't see it? And though it may seem invasive, allowing your insurance company to perform a credit check is the only way they can know about your high score, snagging you that discount on your premiums, since they figure you're more reliable and less likely to file a home insurance claim. 
But can you get home insurance without a credit check? It's likely. "All insurance companies are different. Some don't look at credit, but some do, and you want to keep your options open," says Lo.
Don't make small claims 
"Typically there's a deductible of $500 or $1,000 or more, so that's something to consider—if something small happens and will cost a minor amount, my best advice to clients sometimes is don't claim it," says Lo. Claims stay on your record and increase your premium every year for six years, plus you'd lose any discounts for staying claims-free. 
Stay insured
Avoid gaps in your insurance history, advises Lo. "If you have continuous insurance, companies can offer more discounts versus someone being considered anew." If you sell your home and become a renter while you house-hunt, get tenant insurance. 
Should you stay loyal, or shop around?
Insurers often give discounts to customers who have been clients with them for a few years, especially those without any claims. Still, getting another quote for home insurance can't hurt, especially if your premium keeps rising. Obtain quotes from an aggregator site, like Ratehub.ca or work with a broker, who can also offer tips on how to save on home insurance. "Brokers shop different companies for you, and you're dealing with just one person," says Lo. "I'm able to look at other companies year after year to see if there's something better, and if it makes sense to switch."
What will this service cost you? Nothing. Brokers receive a commission from the insurer you choose. One caveat: If you cancel a home insurance policy early, you'll likely have to pay a penalty fee. 
Other discounts to ask about 
Ask your current or potential insurer if they offer discounts for the following: 
Paying your entire year's premium upfront instead of monthly 

24-hour surveillance or security at a condominium 

Homeowner aged 50 or older

Mortgage-free status

Non-smoking households 

Affinity discounts through your employer, alumni association, union, professional association, etc. 
What to bring when meeting with an insurance agent or broker
When getting insurance quotes, have your mortgage and banking information handy. As well, have access to any prior or existing insurance policies, so you can compare coverage. 
A word to the wise: Cheap insurance isn't always better
The best way to find affordable home insurance is to look for a reputable insurance company, whether that's through a broker, using an aggregator or shopping around for insurance yourself. But do your research, as some of the biggest insurance companies are names you may not know. In Canada, we tend to rely on banks for everything, but Aviva, Intact, and Desjardins, for instance, are global insurance companies that have been around a long time.
The best fit for you may not be the cheapest. But when disaster strikes, the last thing you want is an unresponsive insurer. Talk to a representative and ask about the claims process, says Lo. "If something happens, how is that company going to help me? In the end, it's not really about price; it's about whether the insurance company can cover me for what I need. That's my biggest word of caution."