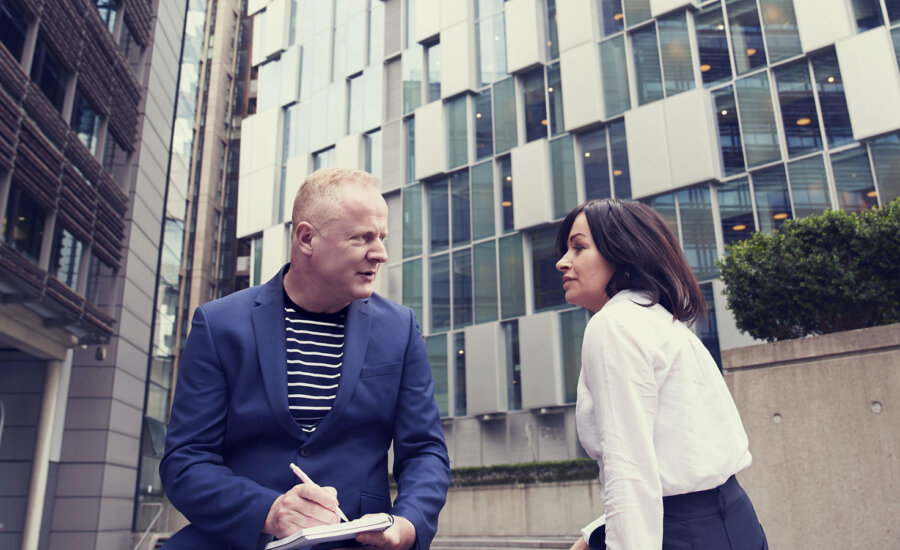 Ask MoneySense
I have a $180,000 DC pension plan from my old employer, and I have to decide whether to transfer it to a LIRA within Manulife as a personal plan (where the group plan is right now), or to transfer to another LIRA (ETF direct investing with my bank).
I am 52 and am considering retiring at 55. I have about $120,000 in RRSP. I also have an LAPP of approximately $600 a month, if I start collecting it at age 65.
My husband is 53 and will be retiring in two years with an RRSP of about $37,000 and a DBPP of approximately $33,000 a year, if he retires at 65. It is between 0.3%-0.4% less if he retires at 55.
I can start collecting CPP at 60 ($600), 65 ($940), and 70 ($1,335); while my husband can start at 60 ($669), 65 ($1,045), and 70 ($1,484).
We currently have a mortgage of $280,000 and will have about $230,000 by the time he retires, approximately nine more years to pay or longer at higher interest rate. Our kids will be finished in university in two years.
What is the best strategy for my DCPP/LIRA? Is it possible for us to retire at age 55 and still manage to pay our mortgage? What will be our best strategy in terms of withdrawing from all our pensions?
—Beni
What's the best strategy for pension plan and retirement savings withdrawals? Set up a plan
Beni, you may be putting the cart before the horse. You're asking for advice, but what is your plan? Without a plan, any financial advice may be completely useless. And, based on your numbers, I can't say for sure if you are able to retire at age 55.