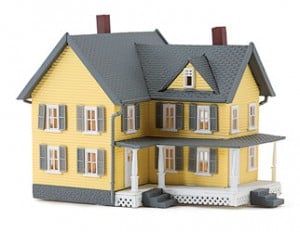 When you buy real estate you expect that, over time, it will appreciate in value. If you sell that property for more than you paid, you will have an appreciable gain in value and this triggers a taxable capital gain for the Canada Revenue Agency (CRA).
According to my accountant, this isn't necessarily a problem. His rationale: If you owe tax it means you've made money. And capital gains are taxed at only half your marginal tax rate—one of the more favourable tax treatments offered by the CRA.
The real quandary, for most readers, is how to calculate this capital gains tax when the sale of the property is a tad more complicated than selling your principal home.
For that reason, I address some of the more interesting questions readers have sent regarding the sale of property and how to calculate the taxes owed on their capital gains.
(For more on the basics of the principal residence exemption and how the sale of property doesn't always produce a capital gain see my Home Owner column in the June 2013 issue of MoneySense.)
Claiming investment expenses
Recently a reader, who had bought and rented out a condo as an investment, asked if he could claim the condo's special assessment bill as an expense against the potential capital gains tax he'd owe once he sold the condo.
"He's mixing apples with oranges," says Albert Luk, lawyer with Devry Frank LLP, a Toronto-based law firm. You can't claim business expenses against a capital gain—you can only claim deductions against business income (or annual expenses against annual rental income). If you want to reduce your capital gain you need a capital loss—such as selling stock that dropped in value.