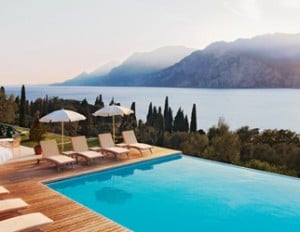 As a concept, the idea appears brilliant: Buy a condo unit in a luxury resort hotel. Use it as often as you wish on vacation—taking advantage of the room service and luxury amenities. When you aren't using the unit, pocket a percentage of the profits when the hotel rents out your unit.
Known as a condo-hotel (or a hotel-condo or a condotel) these types of bricks and mortar vacation investments garnered a ton of press five and six years ago. But since their debut, the brilliant concept certainly has lost its sparkle, at least for investors.
Unlike typical condos built by housing developers, such as Tridel, condo-hotels are often developed by hotel and resort companies, such as Starwood Hotels & Resorts Worldwide, Hilton Hotels Corp, the Ritz-Carlton Hotel Company, and Four Seasons Hotels and Resorts. Because of the luxury resort angle, the price you pay for the unit can be substantially higher than for a "regular" condo. However, the additional outlay also gives you access to all the amenities offered by the hotel—including room service and pool or weight room amenities—as well as a potential source of revenue. When you're not using your unit, you have access to the hotel's in-house management company, which will market and rent your unit out for long or short periods of time. Typically, you'll get 50% of the rental income earned by your unit.
While condo-hotels are attractive to developers—because sales of the units pave the way for overall financing of the project—they've had a less than stellar track record with investors.
For instance, real estate consultant, Ozzie Jurock, explained that "every one" of B.C.'s condo-hotels "have lost money for the investor." Part of the reason was the global credit crunch that came after the 2008 U.S. housing crash.
For example, in 1999, units in the Four Seasons condo resort at Whistler—a popular ski destination for Canadian and international skiers and snowboarders—were selling for about $1.1 million. Thirteen years later, these same units were selling for $520,000. In other resort complexes in Whistler you can get a one-bedroom unit for as little as $61,000.
Near Kamloops, units at the Sunset Lodge and Hearthstone Lodge also fared poorly. Two-bedroom units once sold for about $199,000. These days you can pick up a unit for as little as $19,000. While the purchase of a unit gives you 56 days of use, the additional monthly maintenance fee of $360 can really start to add up. Worse: rental income typically doesn't cover the annual costs of owning a unit at Sunset Lodge.
Herein lies the other reason for the epic failure of condo-hotels: the cost of rental vacancies.
The rule of thumb is that a hotel room must earn $1 per night for every $1,000 it costs to buy or build the unit. That means if a condo-hotel costs $125,000, then the room has to rent for $125 per night, on average, and be occupied 60% to 70% of the time. But, according to Betsy MacDonald, a partner in North Vancouver-based hotel consultancy HVS International, condo-hotels just don't compete. For example, a recent survey by HVS International showed that the average daily rate for a hotel room in B.C. was $119 in 2012. The average occupancy rate was around 42%. Now compare these stats with the rental rates of one of Vancouver's better known condo-hotels: Sutton Place Hotel. As a 561-room resort condo, the average cost to purchase a condo is $291,667. That means the hotel would need to charge $291 per night for your condo and rent out at least 60% of the time in order to break even, says MacDonald.
This should be sober news for would-be investors. As Zack Bhaista, vice-president of Mayfair Hotels and Resorts of Vancouver stated at a 2012 conference: "Anybody who bought a condo-hotel unit in the last 10 years has lost a tremendous amount of money."
But none of this should come as a surprise. In 2006, the now-defunct National Association of Condo Hotel Owners (NACHO) released a study that actually predicted the dismal returns for these types of investments. The study examined condo-hotels in the Florida state and projected returns over a five-year period from 2006 to 2011. Separated into four different scenarios—ranging from best case scenario to worst cast scenario—the study showed that even in the best case scenario the rate of return never pushed past 1%. Most returns were less and many were in the red. The study actually predicted that condo-hotel unit owners would actually end up spending money to keep their investment afloat—even factoring in rental income. According to the study the three main reasons for the dismal returns were: over-supply, high costs and expenses of the resort, and inaccurate vacancy rate predictions.
If you're still interested in purchasing a condo-hotel, you'll really need to do your homework. Investigate comparable properties, but don't stop there. Examine the hotels in the area, as well as the average and predicted vacancy rates, along with average room rates. Compare all of this with industry standards. Only then can you get a true picture of whether or not you'll earn money on rental revenue, and only then can you decide if the premium you pay for this type of vacation condo is worth it.