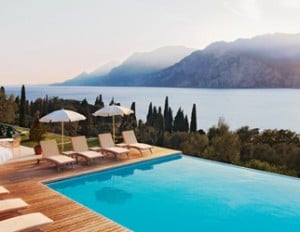 As a concept, the idea appears brilliant: Buy a condo unit in a luxury resort hotel. Use it as often as you wish on vacation—taking advantage of the room service and luxury amenities. When you aren't using the unit, pocket a percentage of the profits when the hotel rents out your unit.
Known as a condo-hotel (or a hotel-condo or a condotel) these types of bricks and mortar vacation investments garnered a ton of press five and six years ago. But since their debut, the brilliant concept certainly has lost its sparkle, at least for investors.
Unlike typical condos built by housing developers, such as Tridel, condo-hotels are often developed by hotel and resort companies, such as Starwood Hotels & Resorts Worldwide, Hilton Hotels Corp, the Ritz-Carlton Hotel Company, and Four Seasons Hotels and Resorts. Because of the luxury resort angle, the price you pay for the unit can be substantially higher than for a "regular" condo. However, the additional outlay also gives you access to all the amenities offered by the hotel—including room service and pool or weight room amenities—as well as a potential source of revenue. When you're not using your unit, you have access to the hotel's in-house management company, which will market and rent your unit out for long or short periods of time. Typically, you'll get 50% of the rental income earned by your unit.
While condo-hotels are attractive to developers—because sales of the units pave the way for overall financing of the project—they've had a less than stellar track record with investors.
For instance, real estate consultant, Ozzie Jurock, explained that "every one" of B.C.'s condo-hotels "have lost money for the investor." Part of the reason was the global credit crunch that came after the 2008 U.S. housing crash.
For example, in 1999, units in the Four Seasons condo resort at Whistler—a popular ski destination for Canadian and international skiers and snowboarders—were selling for about $1.1 million. Thirteen years later, these same units were selling for $520,000. In other resort complexes in Whistler you can get a one-bedroom unit for as little as $61,000.
Near Kamloops, units at the Sunset Lodge and Hearthstone Lodge also fared poorly. Two-bedroom units once sold for about $199,000. These days you can pick up a unit for as little as $19,000. While the purchase of a unit gives you 56 days of use, the additional monthly maintenance fee of $360 can really start to add up. Worse: rental income typically doesn't cover the annual costs of owning a unit at Sunset Lodge.
Herein lies the other reason for the epic failure of condo-hotels: the cost of rental vacancies.