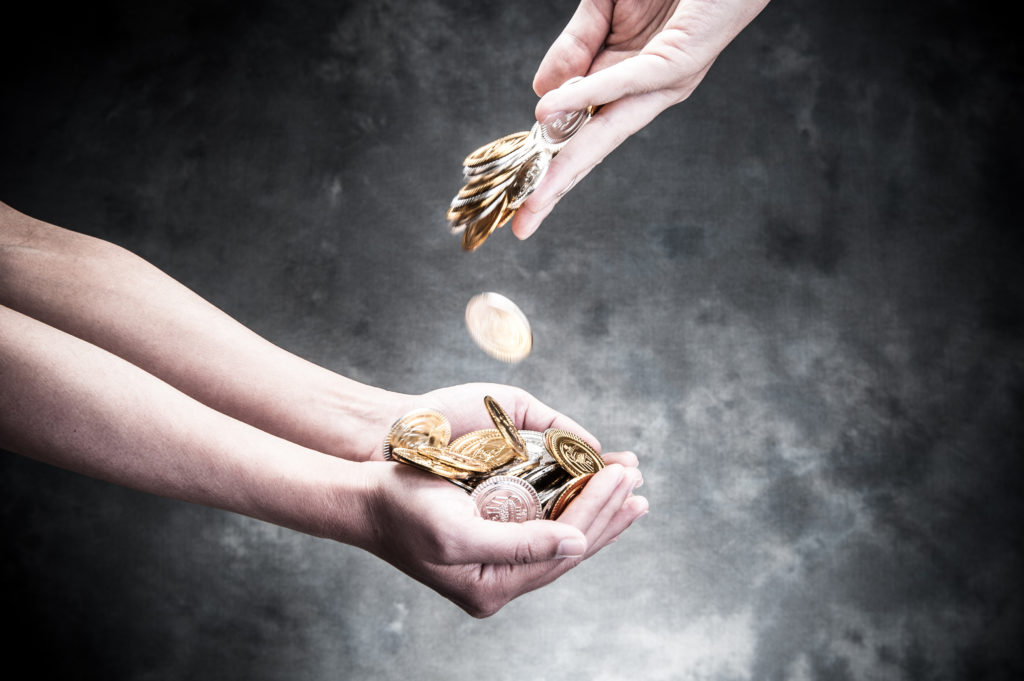 Q. I have a question about my soon-to-be gift/early inheritance. My amazing parents are (as I type!) downsizing and moving into a seniors community. With this downsizing, they have decided to gift between $200,000 and $250,000 to me when the literal and figurative dust settles, which should be about 3 months from now. This leaves me with a lot of … options? Questions? Let's go with thoughts…
I am married, very happily, for 15 years this fall. We have 2 kids, ages 10 and 8. We own a home worth about $800,000 and have a mortgage of just less than $214,000. We own both cars. We do not have credit card debt.  We have a credit line with a balance of about $12,000 from a renovation last fall.
We both work full time, grossing about $150,000/yr. My husband, whose 40, just started a job with a defined benefit pension (federal) this year. I'm 39 years old and have been in a defined benefit pension (municipal) job for 7 years now.  We have $67,000 in RRSPs (adding about $4,000/yr., and invested in ETFs with Wealthsimple) and $10,000 "cash" in a TFSA—it's "the sky's falling" emergency fund, but we're not adding to it annually.
We have $25,000 in RESPs (adding about $2,400/yr).  We consider RESPs to be a gift—we are not interested in fully funding their educations…. or weddings for that matter. We also donate to charity regularly (about $5,000/yr).
With our expenses and automated savings, we generally have a net zero year (ie. no cash building in checking accounts, but no new debt either, unless specifically planned).
My husband would love for the mortgage to be paid off. I am 75% for that idea. This has been a huge year of change for us, and more change may come in the next year depending on my job situation. We may move houses, mainly to lessen my commute. Am I being silly to put all of the inheritance money into a matrimonial home? Anything in life can happen, even when we would never expect it.
I am very sure the credit line is the best idea—but not sure of the rest.
— Sincerely, Confused Connie