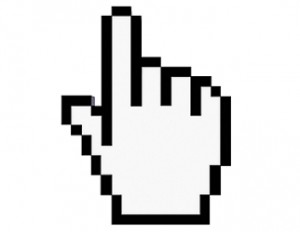 Not many years ago, trading stocks or bonds meant using a full service brokerage and paying hundreds of dollars for the privilege. This "full service" often included the advice of a stockbroker who was less concerned with service than with generating commissions.
Discount brokerages changed the game 30 years ago by removing advice from the equation: you made your own buy and sell decisions and phoned the order desk to place your trade. In return, these brokerages charged much less.
Investors now make most trades online and commissions are lower than ever: typically $10, and as little as $0.99 if you trade a lot. But low cost isn't the only feature to look for in a discount brokerage. Except for some deep discounters, account fees and commissions are surprisingly similar. With $25,000 to invest, you have many options for opening accounts with no administrative fees and low trading costs. But online brokerages differ dramatically on other key features.
Unfortunately, they're hard to compare. It's impossible to know in advance how attentive customer service reps will be, how quickly stock quotes are updated, or how easy it is to navigate a brokerage's order screens. These important differences aren't obvious until you've been a client for weeks or months.
That's why MoneySense partnered with Surviscor for our first-ever survey of the Best Discount Brokerages in Canada.
A business analysis company based in Oakville, Ont., Surviscor publishes semi-annual reviews of online brokerages (available at www. surviscor.com). President and lead analyst Glenn LaCoste has 22 years' experience in the brokerage industry, and he helped us create a methodology truly reflecting investors' experiences. He and his team took a microscope to 14 online brokerages, scoring them on hundreds of measures, from how easy it is to open an account, to the amount of time they take to answer email, to their access to global markets. That gave us a rich set of hard data. We also recognize some unique features are hard to quantify, so we used human judgment when number-crunching produced very close scores.
Not all investors want the same thing. Hard-core traders want foreign currencies, options, fast trading platforms and sophisticated research tools. Beginners want few hassles and first-rate support. If you're a dividend junkie, a Couch Potato who uses ETFs, or a retiree, your needs are different again. So our survey addresses the needs of five distinct investor profiles.
We started with 20 categories, each including multiple data points. Important categories apply to all five profiles. We assume everyone values certain features: a straightforward account-opening process, clearly explained security policies, efficient money transfers. We also rewarded brokerages for making it easy to manage your accounts online, without having to phone for help. For most categories, however, we adjusted the weightings to reflect the needs of different investors. You can find our top picks, runners-up and brokerages at-a-glance chart in the June issue of MoneySense on newsstands May 13 or by buying the digital download below.