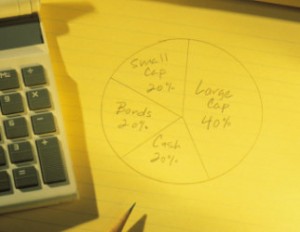 During periods of market turmoil, most investors look for a safe haven. Unfortunately, some of today's perceived havens can be more exposed than a beach resort in a hurricane.
Let's start with cash. Today, the net return on a money market fund is practically nil. If you deposit your savings in a one-year GIC, you'll be lucky to get 1.25%. With inflation running at about 3% so far this year, you are losing close to 2% in purchasing power each year. That's a high price to pay for safety.
What about government bonds? The benchmark 10-year Government of Canada bond yield as of early November was 2.15%. Again, with inflation at about 3%, your net annual purchasing power loss is almost a full percentage point. And that doesn't include fund fees.
These low yields might be a fair price if they came with peace of mind. They don't. The important thing to remember with bonds is that your long-term return is mostly determined by the prevailing yield at the time of buying. Yes, you may have temporary capital gains if yields decline, or capital losses if they rise. However, those gains or losses disappear as you approach maturity. The major risk with bonds today is that if inflation stays high or rises further, you will be stuck with negative real returns.
There is one investment that gives you the best of both worlds: safety and inflation protection. It's called a real-return bond (RRB), or inflation-protected bond.
Before I elaborate, let me explain how RRBs work. Traditional bonds have a "coupon," which is the annual interest rate you receive on the principal. If the bond's principal is $100 and the coupon is 1%, you'll receive $1 in interest every year. (More properly, you'll receive 0.5%, or 50 cents, every six months.) When the bond matures, you get your $100 returned to you.
With RRBs, the coupon always stays the same, but the principal gets adjusted every six months based on the rate of inflation, as measured by the Consumer Price Index. For example, if you invest $100 in an RRB and inflation is 2% during the period, the principal grows to $102. Your semiannual interest payment is based on that adjusted amount: you'd receive a payment of 0.5% of $102, or 51 cents. That goes on until the bond matures, at which point you receive the inflation-adjusted principal.
To me, RRBs are a plausible alternative for investors who want the safety of bonds combined with inflation protection. Unfortunately, there's no such thing as a free lunch. Today, the average yield on Canadian RRBs is 0.85% or so, excluding the inflation adjustment. In other words, 0.85% is your expected real return after inflation, but before management fees. Problem is, the cheapest RRB fund in Canada carries a 0.29% annual fee. So after paying fees, your real return on a bond held to maturity in this fund can't exceed a paltry 0.56% per year.