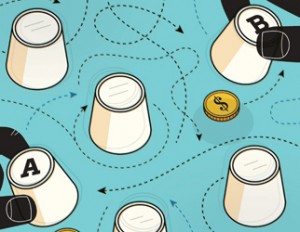 Investors have a lot to worry about these days but if you're trying to live off the proceeds of your portfolio, one concern trumps all others: low interest rates. As of mid-August, 10-year Government of Canada bonds were paying about 1.8%, not even enough to outpace inflation.
"I feel for people," says Alan Fustey, portfolio manager at Index Wealth Management in Winnipeg. "Fifteen or 20 years ago, you could always find a coupon around 10%. Then it went down to 8%, then 5%, and now if your portfolio is largely fixed income, you just can't get that yield anymore."
The appetite for yield has spurred many Canadians—especially those in retirement—to modify their investment strategy. That's understandable: after all, a retirement portfolio is supposed to generate cash flow to meet your expenses. The problem is many have lost sight of the big picture, and that can lead to poor decisions. "People are blindly looking for yield and not really understanding the consequences," says Fustey.
Most investments deliver some combination of yield (income from interest or dividends) and price appreciation. Both are equally important and together add up to an investment's total return. What's often forgotten is that one usually comes at the expense of the other: bonds with higher coupons can bring a capital loss, stocks with higher dividends may experience slower growth, and so on. Investors run into trouble when they look at only one side of the equation.
"Right now the flavour of the month is yield, yield, yield," Fustey says. "But at the end of the day there is always a price. You are always giving something up." Here are four common examples that can help you avoid eating tomorrow's lunch today.
Bonds
Say you're comparing bond funds and notice the iShares 1-5 Year Laddered Government Bond Index Fund (CLF) pays a distribution of 4.5%. That sounds awfully tempting when you consider that a ladder of one- to five-year GICs (which has the same level of risk) yields about 2%. Indeed, this difference is what prompted one well-known financial writer to recommend CLF because it offers "better returns than GICs." But this simply isn't true.
Bond math is tricky, but the most important idea is that when interest rates fall, bond prices go up. To understand why, imagine a five-year bond with a face value of $1,000 that pays a 4% rate of interest (or coupon), which is $40 annually. Now imagine a year later rates have fallen one percentage point. Our original bond now has four years left to maturity and is still paying $40 in interest, while new four-year bonds are paying just 3%, or $30. If you want to buy a four-year bond today, which would you choose: the old one paying 4%, or the new one paying 3%?
Obviously, you'd want the one paying more interest—but so does everyone else. So the bond paying 4% will now carry a premium: it would sell for about $1,037. When it matures, the investor will get back only the face value of $1,000, so he suffers a capital loss of $37. That will offset some of the higher income he'll receive over the four years. Overall, the bond's total return will work out to 3% annually—exactly the same as if he'd bought a new bond at current rates and paid face value.