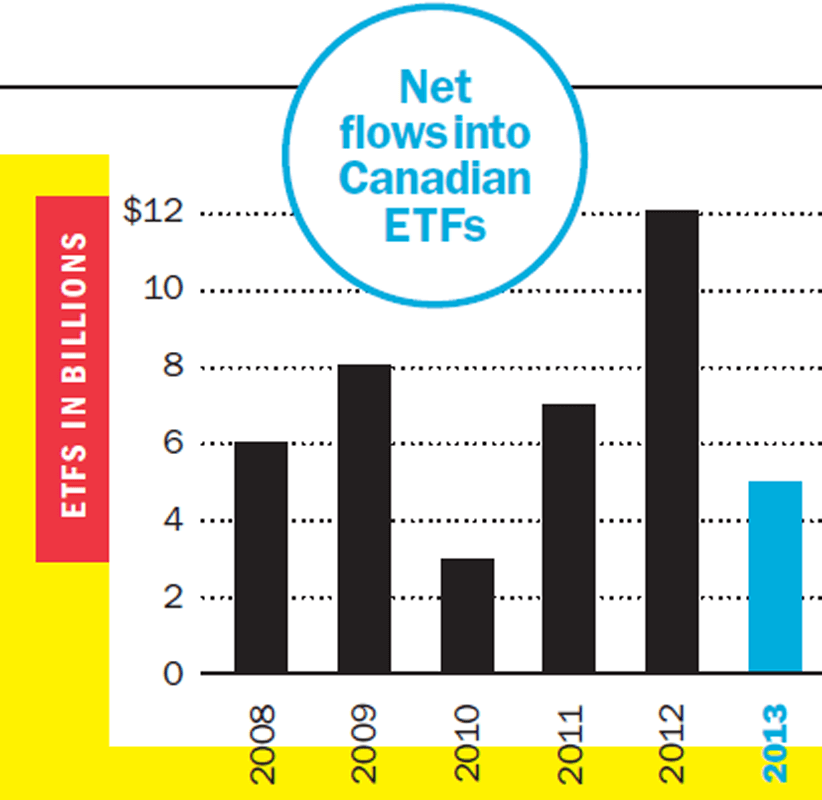 Exchange-traded funds are constantly praised in the media and by investment advocates for offering an easy way to build efficient portfolios. So why then did the money flowing into Canadian ETFs slow last year?
"Last May the U.S. Federal Reserve indicated it was going to start withdrawing stimulus," explains Yves Rebetez, managing director of the educational firm ETF Insight. "The bond markets didn't react well and that impacted flows going into fixed-income ETFs." Instead, investors piled into balanced mutual funds that provide exposure to both stock and bond markets, and are the favourite product to sell for many financial institutions. Other investors chose to put money into U.S.-listed ETFs to capture some of the soaring returns from the U.S. stock market.
Industry watchers expect growth in Canadian ETFs to get back on track soon. "The fact that we live in an information society means we're going to have a significant wealth transfer taking place, and changes to the regulatory environment should help further the growth of ETFs," says Rebetez.