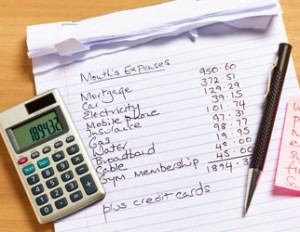 We've all seen the ads telling us to check our credit scores. Most of these ads are American, but that doesn't mean Canadians shouldn't heed the advice.
A good credit rating will make it easier to get a mortgage or a line of credit. Telecom companies may check your rating before they give you a phone, as will other businesses that want to know if you have good credit before they enter into an agreement with you.
But how many Canadians really know how credit ratings work? Not enough, says Jeff Schwartz, executive director of Toronto's Consolidated Credit Counseling Services of Canada.
The five factors
Your credit rating is determined by five factors: payment history, outstanding debt, credit account history, recent inquiries and types of credit.
Payment history simply tracks whether you make your payments on time. If you're late paying your bills, your rating could take a hit. Usually, a company will report a late payment to the credit bureau if it's more than 30-days late, explains Schwartz.
Having too much debt is another thing lenders look for. Lenders want to know whether your outstanding debt—credit cards, mortgages, lines of credit, etc.—exceeds your ability to pay it off.
How much debt is too much? Heather Battison, TransUnion's senior director responsible for consumer education, says you should try to limit the amount of debt you owe to no more than half of your credit limit. In other words, if you have two credit cards with $5,000 limits, and a $10,000 line of credit, you don't want owe more than $10,000 between the three of these debt products. "Aim for balances under 30%," she says.
Credit history looks at how you've paid off loans in the past. You'll get a better score if you've been using, and paying off, the same credit card for 10 years versus one you've had for only a few months. That's why Battison cautions against cancelling cards, especially old ones. If you close an account, that credit history gets wiped out, she says.