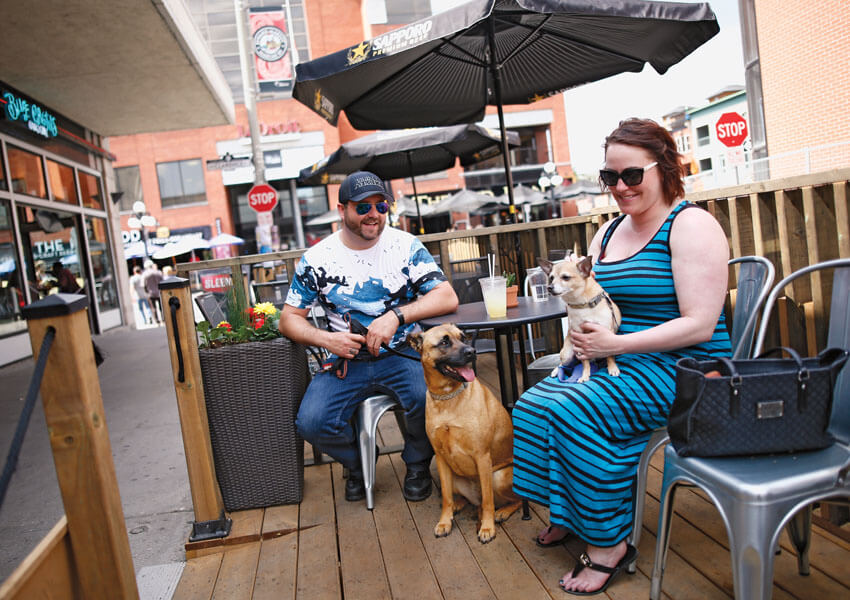 Ottawa

When Amanda Geller went looking for a new job in Ottawa's tech sector it didn't take long for her to generate leads. Five companies reached out to her before she settled on a new role at Firstlook Media Solutions, which builds websites for realtors. Between the city's well-paying bureaucratic roles and its hot tech sector there are plenty of high-paying jobs to go around. Being able to quickly land a high-paying job is an important factor MoneySense considers when evaluating cities and it's just one reason Ottawa takes the top spot as this year's Best Place to Live in Canada.
Photo gallery: Top 25 Best Places to Live »
See the full ranking of 219 cities »
Aside from a strong economy and high income, Ottawa also earns high marks being pedestrian- and transit-friendly. "There is not a lot of traffic in comparison to bigger cities like Toronto and Montreal," says Geller. "We're 10 minutes from downtown and pretty close to everything, even if we didn't have a car." She and her fiancé Todd Davies spend their weekends walking the shops and restaurants of ByWard Market or taking their dogs to the newly revitalized Lansdowne Park, a 40-acre historic sports, exhibition and entertainment facility. Come 2018, those areas will feel even closer; that's when the city's new light-rail transit line is due to open.
---
[brightcove video_id="6023948556001″ account_id="6015698167001″ player_id="lYro6suIR"]
Hover or tap to see the Best Place to Live in each region.
Ottawa photo credit: (Courtesy of Ottawa Tourism)
---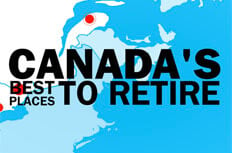 What does the perfect place to retire look like? We feel it should be somewhere with low taxes, a thriving cultural community, quick access to an airport and plenty of doctors. (It should also have 20°C weather in February, but there are some things we can't control.) Here are the Top 10 places with the highest retirement score.
---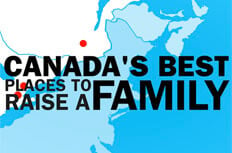 Raising a family is a lot of work, but it gets easier if you have a strong community to back you up. Our ranking looks for access to affordable daycare, high density of school-aged kids and schools, affordable homes and well-paying jobs. Here are the 10 cities that scored the highest for having kids.
---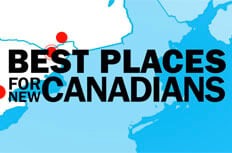 Those looking to start a new life in Canada should place these 10 cities high on their list. What do they have in common? Well-paying jobs, low unemployment rates and plenty of affordable rental properties. They're also culturally diverse, increasing the odds that recent immigrants will forge new connections in the community.