Can a one-year makeover solve your money problems and put you on the road to financial success? MoneySense believes it can. In fact, with a little guidance, we think most folks can do wonders with even modest incomes—provided, of course, they've committed to some planning and prioritization.
But the proof is in the pudding. So this year we've come up with a strategy to help as many of our readers as possible to achieve their financial goals. And that's how the #MoneyFit club was born: This monthly online calendar runs throughout all of 2016 and provides a road map for anyone interested in fixing their money woes in an easy-to-understand, progressive manner. Think of it as an interactive, step-by-step guide to building wealth.
To take this concept even further, we invited our readers to take an active role by writing to us and explaining why they needed a personalized money makeover with one of our trusted advisors. While we could only select three participants, we were floored by the incredible response. Hundreds emailed and picking the winners was difficult.
In the end, we chose two couples and a single person with financial concerns that anyone can relate to. None of them are rich, but they all have enough money to have options. More importantly, each of them is hungry for change and ready to commit to new ways of thinking.
So we paired them up with top financial planners Jason Heath, Rona Birenbaum and Heather Franklin to guide them through their money issues on a monthly basis. Along the way, we'll help all these participants learn to develop good financial habits and make the most of their available resources. Take a peek at their stories below, and then follow their progress online. Are you ready to get #MoneyFit with them?
---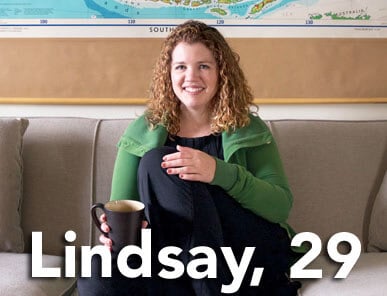 Budget Basics
On the surface, Lindsay Tithecott, a 29-year-old engineering consultant from Kamloops, B.C., would seem the financial envy of most millennials. She earns $71,000 a year, owns a $150,000 condo and has $46,000 of investments. Her problem? Her spending surpasses her income every month and she's piling on consumer debt. Here's what the experts say she should do.
---
Balancing Act
Sammu and Mandy Dhaliwall are dealing with competing challenges of raising three children and finding a way to pay off the mortgage and save for the future. Their suburban Toronto basement underwent a reno that left them with a huge bill on their line of credit—of which $90,000 remains. How can the couple pay down debt and bring their financial plan back on track? Here's what the experts recommend.
---
Competing Priorities
Shannon Jarrett and Marcin Duran have starkly different approaches to managing their finances. They live together, have two kids and share expenses but have separate bank accounts. They often butt heads when it comes to financial issues. Can they reconcile their opposing views? The experts think they can. Here's how.
---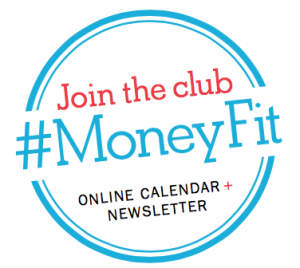 Want to embark on your own money makeover? Join the Money Fit Club to curb spending, boost your earnings, lower your taxes and more!
Learn to tone your money muscles all year long with our interactive calendar and sign up for our weekly newsletter for advice straight to your inbox.
---
---