Figuring out what kind of financial advisor services you require can be a bit tricky these days—particularly when there are so many different types of advisor titles floating around the industry.
Not quite sure what I mean? Take the recent findings of a "Mystery Shopper" study on investment advice, released by the Ontario Securities Commission (OSC), Investment Industry Regulatory Organization of Canada (IIROC) and Mutual Fund Dealers Association of Canada (MFDA).
In 88 assessments, they encountered 48 different business titles used by financial advisors.
While the industry is old and ever evolving, that's pretty pathetic. It's simply long past due for legislators and regulators to tighten up the use of all these titles. But, of course, that doesn't mean we can't design a simple framework for cutting through the noise.
Visit MoneySenseWeek.ca for more great money tips »
Imagine there are two main types of advisor services you can receive:
Investment advice, which is focused primarily on recommending, implementing and managing investments in your portfolio.
Financial planning, which is focused on many other aspects affecting your personal finances—and may include insurance planning, estate planning, tax management, cash flow management, credit management, retirement forecasting, education savings plans and more.
As you can see, compared to investment advice, financial planning is a far more comprehensive process. It involves getting to understand your goals, understanding where you stand financially today, and how to get you to a point where your goals are realized. That should also include ongoing monitoring, review and adjustment as necessary.
While the financial advice industry began life with an investment-centric view, segments of the industry have been slowly evolving to a planning-centric view in response to a number of new and recent developments: the rise of discount brokerages, ease of access to information on the internet, low-cost index funds and robo-advisory services. Together, all of these variables have threatened the value of pure investment advice.
Today, it's now increasingly common for an investor to question why she should pay a 2.5% management expense ratio (MER) to advisor if all they are doing is providing investment advice, especially when that can be more or less replicated for 0.25% elsewhere.
---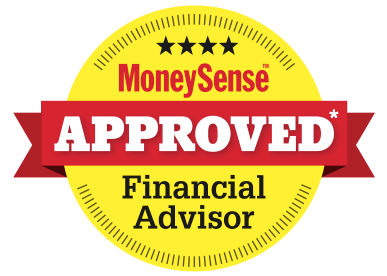 Find the advisor who's right for you
Let us match you with a trusted financial advisor who has the skills, training and approach to money & investing that you need.
---
In the face of such public scrutiny, many financial advice providers have tried to stay relevant to investors by getting slightly more competitive on costs and getting much more competitive on value. That value takes the form of financial planning.
So, if you're paying full-service costs and only getting investment advice in return, run (don't walk) to interview some new financial advisors. As an investor, it's your responsibility to ensure that your advisor is providing the services that you're being charged for—just as it's also your responsibility to make sure your own behavioural biases aren't dragging down your returns. We'll learn more about that in the next instalment of this series.
Go back to:
Part 1: How to measure the value of financial advice »
Part 2: Just how are you paying your financial advisor? »
Or proceed to:
Part 4: How your own bad investing behaviour costs you »
Part 5: The right financial advisor model for you »
---
*MoneySense Approved rating is created for information purposes only and is not intended as financial advice. MoneySense Approved is not responsible for any advice or other communication provided to an investor by any Financial Advisor. Rogers/MoneySense makes no representations or warranties as to the suitability of any particular Financial Advisor and/or investment for a specific investor. Visit moneysense.ca/approvedmethod for full methodology.