M A K I N G   B A N K
---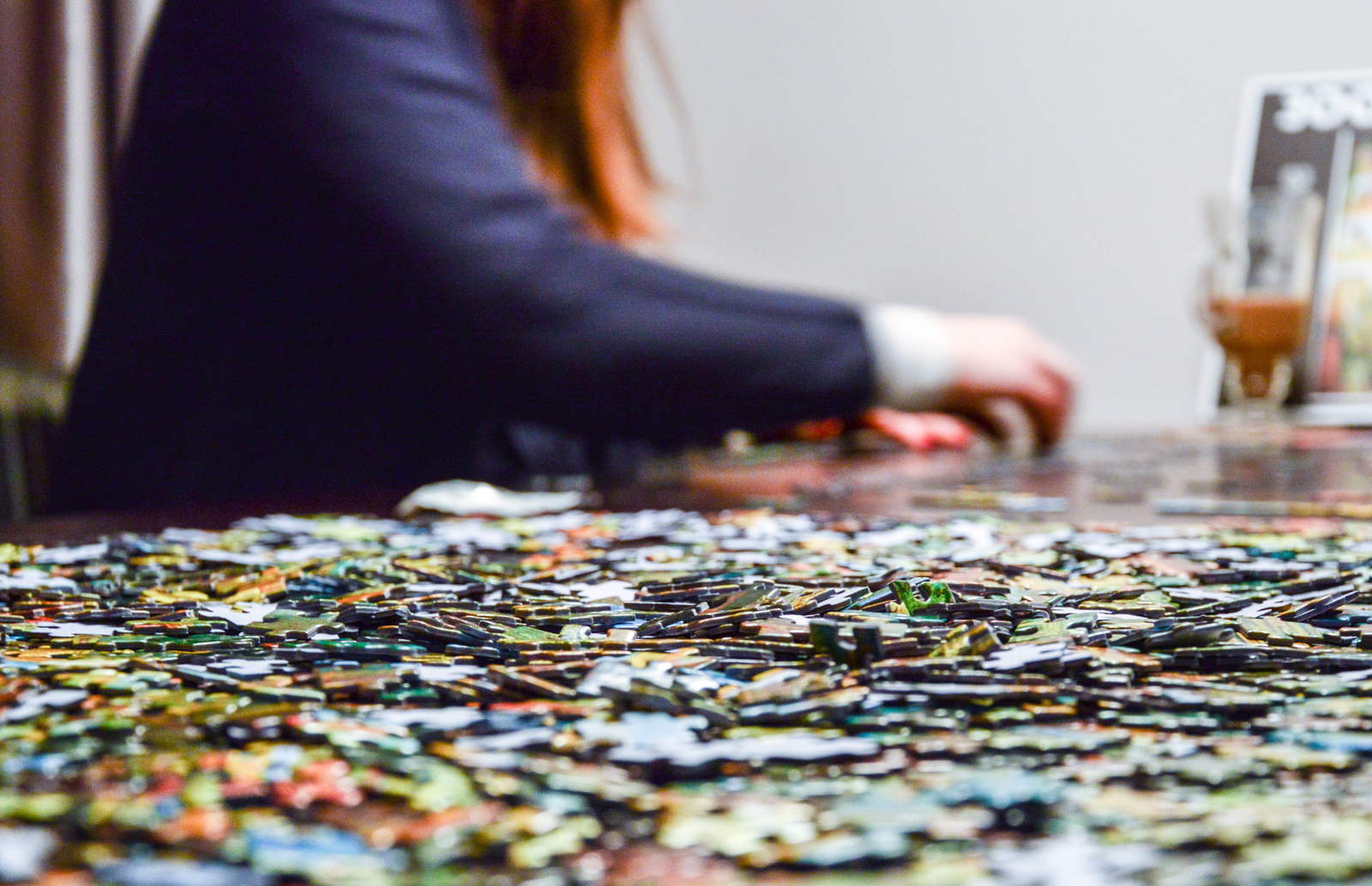 Originally published April 24 2017
If making a budget or owning a credit card is intimidating, investing—an integral part of growing wealth—can be downright terrifying.
It's one thing to manage money, it's another to put your cash towards a stock or fund knowing that there's a risk you'll never see your money again. How do you take that first step?
And before you ask, yes I have some investments, but I haven't really taken control of where my money goes. And yes I have a job, I have some savings and I even work for a personal finance brand. At this point you're probably wondering: what the heck is stopping me?
While I've soaked up a lot of information about what works and what doesn't (I could talk your ear off about TFSAs, ETFs, RRSPs, and have a plethora of facts, stats, dos and don'ts crammed into my head), I haven't conquered the hurdle of actually putting into action the things I've learned. My investing knowledge so far is like an unfinished puzzle; I've put together the edges, but the main picture is a work in progress.
Putting the pieces together
But now I'm ready to start putting the rest of the pieces together—I think. I feel I know what I'm supposed to be doing but there's a level of uncertainty that stops me from confidently following one path. So many things affect the markets. Am I really ready to take this on? What am I being charged for? What if the advice my (very intelligent) colleagues dole out to the readers of MoneySense doesn't apply to my financial situation? How do I know I'm on the right track?
For many of my peers in their early twenties, the main exposure they've had to investing is that annoying "Stocks" app that comes preloaded on iPhones that they either delete or diligently ignore. They know that the markets are important–just not for them.
I'm in my early 20s and I work for a personal finance media brand and yet I'm still a little uneasy about investing my own money. I've been assured it's OK.
Granted the biggest issue for my age group is not having money or just having too much debt to really do anything with said money. Luckily, that's not exactly my problem. I have a TFSA, set-it-and-forget-it contributions and am sitting on more cash (as a percentage of my assets) than I'm sure is smart.
Where to start?
In an effort to figure out this whole investing thing and kick my ass into gear, I'm hoping to document my perspective as a young, hip, sort-of clueless 'millennial' investor.
My first task was opening a practice online account with a brokerage. If you're with my bank (hint: starts with a C, ends with a C) then you're out of luck, my friends. It's not even an option. The only thing I came across in my search was an 'online demo' website that looked like it was from the Y2K days. Fail. I called in to find out if maybe it was a super-secret service offered to desperate keeners like me. I was placed on hold and had to listen to staticky music only to be told that they didn't have what I was looking for.
If you're with RBC, Scotia or TD however, they do appear to offer practice accounts. My first step will be to try to open one so I can fiddle around for the purposes of my experiment—without risking any of my own cash.
I'm hoping that making some trades and seeing some (fake) money grow will bolster my confidence, help me put together more pieces of the puzzle and most importantly, make me a millionaire by the time I'm 30. Just kidding. Sort of.
---
Read more about Prajakta's investing journey in the Making Bank series. 
Read more: