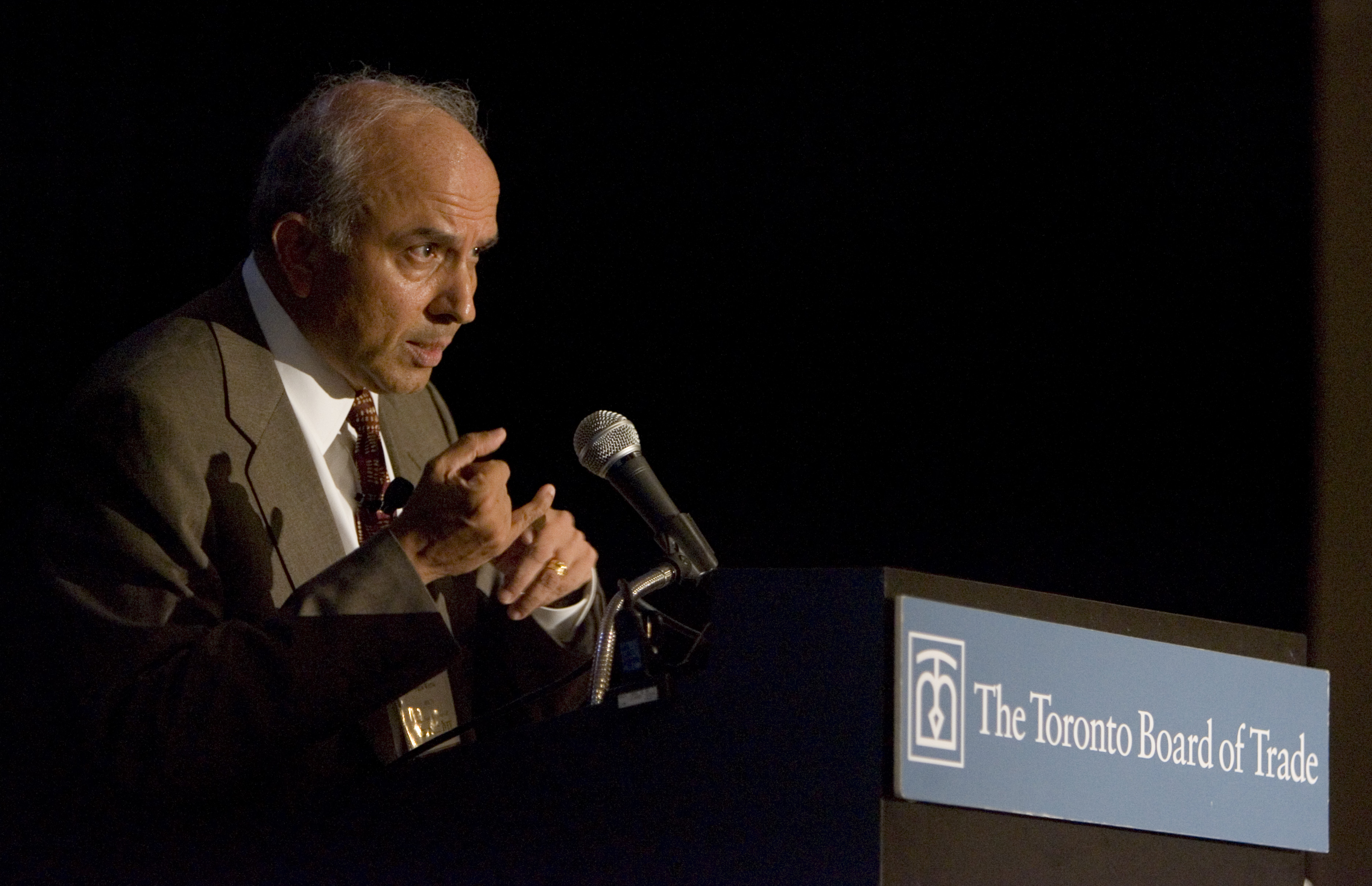 Investors are looking forward to the Berkshire Hathaway annual meeting this weekend when tens of thousands will flock to Omaha to hear what Warren Buffett and Charlie Munger have to say. The weekend's festivities have become known as the the carnival of capitalism.
But you might not know that Toronto is blessed with, perhaps, the second largest lollapalooza for value investors, which revolves around the Fairfax Financial annual meeting. It was held two weeks ago and, in an effort to encourage you to attend next year, I'm going to tell you a little bit about what this year's meeting had to offer.
Day 1: The Early Birds
The lollapalooza started two full days before the Fairfax annual meeting when three teams of students gathered for the finals of the Ben Graham Centre's International Stock Picking Competition. The event was run by Dr. George Athanassakos and my take on it can be found here. If you're an MBA student, be sure to sign up for next year's competition for a chance to win the grand prize of $10,000.
The competition wrapped up near mid-day and I was joined by a few young value investors, including blogger Glenn Chan, for a frugal lunch between events.
We then headed over to the Deep Value Happy Hour, which attracted a score of early birds who flew in from as far away as Germany and India for the conference the following day. Over drinks we talked about stocks at Marché in Brookfield Place.
To get a very small taste of the personalities involved, money manger James East and valuation specialist Keith Smith joined us.
After working up an appetite, the group headed over to the Ben Graham Dinner, which was held that evening at Joe Badali's Ristorante Italiano & Bar. At this point attendance swelled to roughly 60 participants including Dr. George and some of the students from the morning's contest. The relaxed dinner provided a much needed opportunity to catch up with friends from out of town. I staggered out of the restaurant just after 10 p.m. but more than few investors stayed on late into the night.
Day 2: The Rock Stars
The second day of the lollapalooza was dominated by the Ben Graham Centre's 2015 Value Investing Conference, which was run by Dr. George and the Ivey Business School. Peruse the program to get a sense of what was on offer and check out the slides the speakers used. Even better, the keynote speeches of Russel Napier and Frank Martin can be seen on YouTube. You can also read Ian McGugan's thoughts about the conference in an article called Take heart, value investors: You're not alone (even if it feels that way).