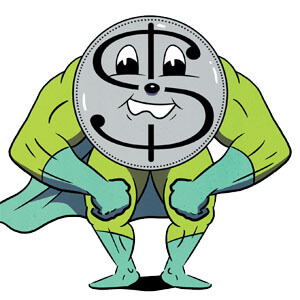 A few early flowers bloomed this February when a warm spell blew through Ontario. While they quickly faded, a new crop is waiting in the wings.
In a similar way, the stock market frosted over recently.  But it too will thaw and make a comeback. When it does, small stocks will be off to the races again.
It's one reason why we're pleased to present the third annual Small Cap 100. We reveal the small U.S. stocks that pass the strict tests we've employed for over a decade in the MoneySense Top 500 ranking of large U.S. stocks. Note: Our list is all U.S. stocks because the Canadian small-cap  group is dominated by two sectors—energy and mining.
We have high expectations for pint-sized firms because they've provided outsized returns to investors over the long term. Dartmouth professor Kenneth French puts some numbers on the phenomenon. In one study, he sorted U.S. stocks into three groups by market capitalization for each year between 1927 and 2016. The verdict? The smallest 30% of stocks performed the best overall with average annual gains of 11.9%. The middle group did nearly as well with annual returns of 11.7%. But size proved a liability for the largest group of stocks, which generated gains of just 9.6% annually.
While small stocks have provided big gains, they often fare poorly when the market stumbles. The Russell 2000 index, which tracks small U.S. stocks, tumbled 20.5% since last February. Our All-Stars, which earned at least one A and one B as value and growth investments, trounced the Russell 2000 by 12.3 percentage points over the same period. Alas, that didn't stop them declining 8.2% overall. Since we started the Small Cap 100 two years ago, the Russell 2000 gave up 14.7%. The All-Stars outperformed the index by 10.8 percentage points, but they fell 3.9% overall.
We fully expect small stocks to rebound and hope our approach will continue to outperform. After all, the market has been through many ups and downs over the years and generated handsome returns along the way.