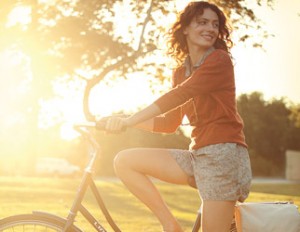 Summer vacation time is a welcomed break. But for those charged with the task of taking care of a loved one, vacation expenses can be exceptionally high due to the costs of respite care.  Even a day-trip can become an expensive break. Unfortunately those who need a break the most are also the least likely to take one.  Those caring for an aging relative are often unable to get away, even for a few hours.  Respite care is one way they can get that break but the cost means that it will be out of reach for some.
Options for respite care are based on the length of time the care is required for as well as the capabilities of the person requiring care.
Short stay respite care
Average hourly costs:
| | | | |
| --- | --- | --- | --- |
| Home Care Service Provider | Care Aid | Licensed Practical Nurse | Registered Nurse |
| $30 | $35 | $55 | $70 |
The most basic service is someone who will stay in the home helping with meals, reminders to take medications or simply providing comfort that another adult is available if needed. These workers cannot administer medication and usually cannot help with a transfer from one position (such as lying in bed) to another position (such as sitting in a wheelchair).
If transfers are required, a care aid worker who has received training to help people transfer from beds, wheelchairs and toilets is a good option. They also can assist with bathing and other personal care duties.  They cannot administer medications but they can provide reminders and open blister pack containers.
If an individual requires more assistance with medications, there are licensed practical nurses and registered nurses who can provide assistance. These higher skilled professionals are referred to as "purpose oriented." This means that they don't generally provide personal care services. Their visits have a purpose such as administering medications or changing surgical dressings.
Longer stay and overnight respite care
| | |
| --- | --- |
| Overnight (approximately 12 hours) | Full day & night (approximately 22 hours) |
| $300 | $340 |
Overnight respite care is needed for some who require assistance during the night even if the caregiver is still at home.  In order for a caregiver to get a full night's sleep a care aid will provide about 12 hours of care through the night. Some will require a paid caregiver 24 hours per day which is also available. Typically the care aid will provide the majority of the care but a break is needed each day and this gap may be filled by a secondary care aid for about two additional hours. Longer stay respite care is also helpful if the caregiver needs to take a trip for several days.
The respite vacation