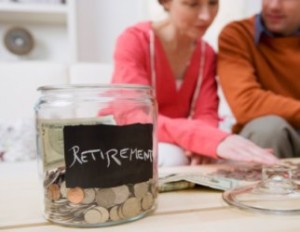 Everyone knows what a nursing home is, but you may have an outdated picture of what they're like these days. I know I did until I visited one for this column. The truth is that nursing home care—while not perfect—is now much better and less institutional than you might expect. And interestingly, there is now a new private option, one that you may not have realized even existed.
But before I tell you about my tour, first you need to understand where nursing homes (also known as long-term care facilities), fit in among different types of accommodation. If you can no longer live on your own but need just a little bit of help with daily activities, then you should be looking at a retirement home, not a nursing home. Retirement homes are privately run and you generally pay the full cost. In contrast, the public nursing home system provides help for seniors who are more frail and need a lot of nursing-type assistance.
The new third option blends retirement homes with nursing homes. An increasing number of retirement homes are privately offering many of the services traditionally provided by the public nursing home system. This new service might provide you with a higher level of personal care, but you pay the full cost yourself and it's not cheap. Which one is right for you or your loved one? Read on to find out.
Public nursing homes
To see first-hand what a nursing home is like these days, I visited the 133-resident Northridge Long Term Care Centre in Oakville, Ont. There I found cozy units, bright carpeted hallways and comfortable sitting rooms. I was surprised that the facility seemed much more "home like" and less institutional than I had imagined. Many units have glass-encased "memory boxes" of family pictures posted by the doors to their units. Residents with similar needs are located together in "houses" of 20 to 30 residents, each with dedicated staff. There is a physiotherapy room and a hair salon, where a hair stylist is busy giving a perm. A couple of cats wander the halls and there are guinea pigs and rabbits for the residents too.
Nursing home operators include non-profits, municipalities, and private companies (like Revera Inc. which runs Northridge). But whoever runs them, the facilities are licensed, controlled, and partially funded by provincial governments. This is typically backed up by provincial inspections with publicly disclosed results. Admissions are determined by regional or provincial public authorities based on need, and long waiting lists are common.
In general, the maximum price for such homes in Ontario is $2,162 per month, and most other provinces are at or below that cap. That puts the public option within reach of many middle-class Canadians. But if you can't afford that, you're not turned away. You pay no more than what the government thinks you can afford, although in some provinces, that may mean turning over your government pension cheques and retaining only a modest "comfort allowance."
Private retirement homes
Retirement homes provide accommodation to seniors who are healthier than those at nursing homes but aren't comfortable living on their own. These relatively active seniors enjoy the friendship and social engagement of other seniors of similar ability. Make no mistake, this is the better choice if you don't need a nursing home level of care.
Seniors typically rent their own apartments, but receive housekeeping, laundry and meals with other residents in a common dining room. If that's all the help they need, it's called "independent living." If a resident also needs assistance with things like dressing, bathing or taking medicine, it's called "assisted living" or "enhanced living." In either case, such retirement homes typically offer a full schedule of activities including bus outings, exercise classes, and other social activities. High-end homes might offer fine dining by professional chefs, on-site British pubs, equipment-filled exercise rooms and swimming pools.
Retirement homes typically charge $2,000 to $3,000 a month for one senior in a studio apartment with basic services, although it can be more in major cities or for more deluxe homes, according to Esther Goldstein of the seniors accommodation website senioropolis.com.
Private nursing home services
Private retirement homes are starting to provide more nursing home type services. Goldstein's surveys found about a quarter of retirement homes now provide secure units for dementia patients, for instance. She says this trend is driven by long waiting lists in the public system and the desire to have something a bit nicer if you can afford it.
I recently visited the Sunrise Senior Living home in Burlington, Ont., to have a look at this option. The Sunrise facility provides a secured "Reminiscence" nursing home type floor for 36 residents, and a more traditional retirement home area for 44 residents in a different part of the home.
Compared to Northridge, I found Sunrise plusher. In the hallways you see framed art, designer wallpaper, knick-knacks and architectural flourishes. Landscaped gardens adorn the front entrance. There is a Snoezelen Care area intended to stimulate dementia resident senses with soft lighting and textured objects to calm agitation. The staff do many of the same things as at Northridge, but there seems to be more staff in relation to the number of residents, and certainly there is more individualized service. The staff help residents bathe in the bathrooms of their units, instead of taking them to a central bathing area like they do at many public homes. Meals are made to order from a menu like a restaurant, instead of a limited-choice set menu provided at a set time.
Of course all of this will cost you. To live on this floor at Sunrise with a moderate level of staff assistance costs $5,500 a month for a private room, but it could be as much as $7,700 a month if you need more staff help.
Which one is right for you?
In the end it comes down to what you can afford, and what homes are available nearby. If money is no object, you'll likely get more personal attention with private care, but take a tour of a few different types of home to see which best suit your needs. If your loved one needs nursing care right away you may want to take an immediately available spot in a private facility. Many people do that while on a public waiting list, and then move to a public nursing home when a spot opens up.
Another option, if your budget is more limited, is to go for a public nursing home, but then hire an outside caregiver for extra help. Phyllis Hymmen, president of Concerned Friends of Ontario Citizens in Care Facilities, says that option will ensure you get lots of personal care, but the cost could be a lot lower than opting for a private residence.
Is long-term care insurance worth it?

Making sure you have enough money in your old age to pay for proper care isn't easy. While the government ensures you can always get nursing home care if you need it, if you want private care or even a private room in a public home, it'll cost you. If you're ready for a retirement home but not a nursing home, you'll have a bigger bill to pay.
Some financial advisers say long-term care insurance is the solution. However, Peter Benedek of retirementaction.com has researched long-term care insurance and says he wouldn't buy it for himself.
For starters, he says it's expensive for what you get. On average, the proportion of premiums that get paid back to you in the form of benefits is low, at about 50%. Not to mention the fact that when you feel ready to move into a retirement home, you may find you don't qualify for the payout because the insurance company finds you're not frail enough. In general, Benedek adds, this kind of insurance is less critical for covering residential long-term care costs in Canada anyway, because of the high degree of government financial support.
Instead, he suggests putting the money you would have spent on long-term care insurance premiums in your nest-egg, so you can use it for whatever need arises. You can always finance the cost of going to a retirement home by selling your house. Most retirement home stays last only a few years, so that solution works well in the majority of cases.