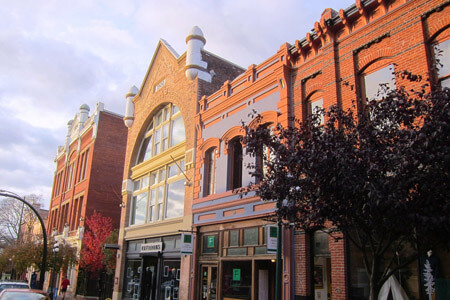 Vancouver Island's mild winters offers an alternative for snowbirds who may dislike the heat in the U.S. sunbelt and/or those who would rather stay in Canada 0ther reasons, including healthcare. Southern island residents enjoy a lot more time outside during winter since temperatures are manageable and snow is rare. When it does snow, it rarely lasts long although it is chaotic since few are accustomed to winter driving. Generally the more temperate weather means it is safer to walk to stores or participate in various activities without the fear of slipping on snow or ice.
A quick Google search using the terms "extended stay hotel + city name" will provide a list of many hotel options for snowbirds considering Vancouver Island. Ideally, extended-stay suites are in the heart of a city like Victoria where it's easy to walk to amenities as well as enjoy the beautiful and active harbour area. Downtown hotel prices range from $2,400/month for a one-bedroom suite with a city view up to $4,200/month for a two-bedroom executive suite with water views.
Before booking your trip consider these steps:
Negotiate a deal with the hotel. The published rates can be improved for multi-week stays.
Confirm the kitchen amenities. Some suites provide kitchenettes whereas others include full kitchens with regular sized appliances and all the necessary dishes, pots, pans and cutlery.
Confirm laundry amenities. In-suite laundry may be available or the hotel will offer separate shared laundry rooms. Ask about the hours of operation and security features. After all, you don't want your wardrobe to disappear from the dryer.
Research parking options. If you are renting or bringing a car, ensure that parking is included in the room rental.
Account for pet costs. Pets are permitted in many of the extended stay hotels, however, an extra fee, often per pet, will apply. The typical fee is about $100 per week.