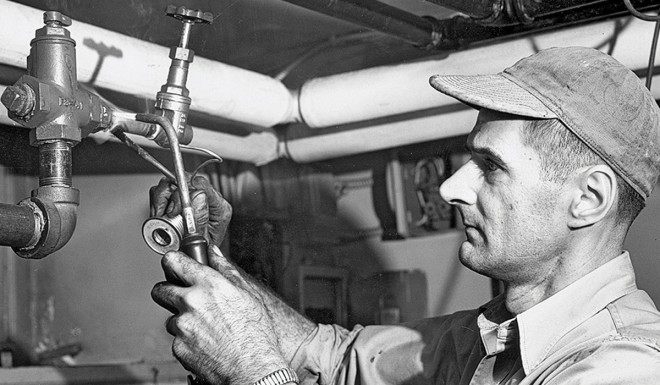 1. You can totally do this. One way to save money on a plumber is by not needing one in the first place. Jonathon Watson, a pipefitter at Seaspan Victoria Shipyards, points to toilet installation as an easy do-it-yourself job that'll save you a couple hours in plumbing costs. Oh, and a blocked toilet? Forget the plunger. Patrick Boulay, President of Wentworth Plumbing, says a $30 toilet auger from Home Depot will "clear your toilet 99% of the time." A plumber will charge $200 for the pleasure.
2. Buy from our secret supplier. Boulay says many retail stores sell lower-quality fixtures specifically built for the public. One way around that is to head to a commercial plumbing wholesaler like Noble or EMCO, where you'll get a more durable fixture, says Boulay. They're often open to the public, too.
3. Don't call me on Friday. A common theory is that Mondays are the busiest time for plumbers. But Boulay sees Fridays as a rush, too: "People want stuff done before the weekend," he says, so they frequently take a Friday off to arrange it.
4. I'm expensive for a reason. It's easy to ask a friend or neighbour to share the number of His Guy, but only licensed plumbers will know the best practices and local codes that'll save you time and money. For a recommendation you can trust, call a plumbing supply store, or if you live in Ontario, Boulay suggests checking the Ontario College of Trades's online list of licensed tradespeople.
5. What you really need is a drain-cleaner. Both Watson and Boulay agree: Homeowners often call a plumber for clogged drains, when they should really call a drain-cleaning company. Both will do the job, but a plumber will charge around $300, twice what the cleaner costs.
---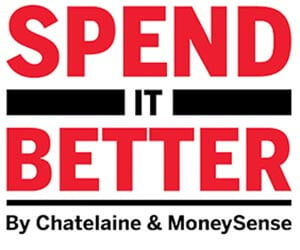 This post is part of Spend It Better, a collaboration between Chatelaine and MoneySense about how to get the most for your money. You can find out more right here.
---