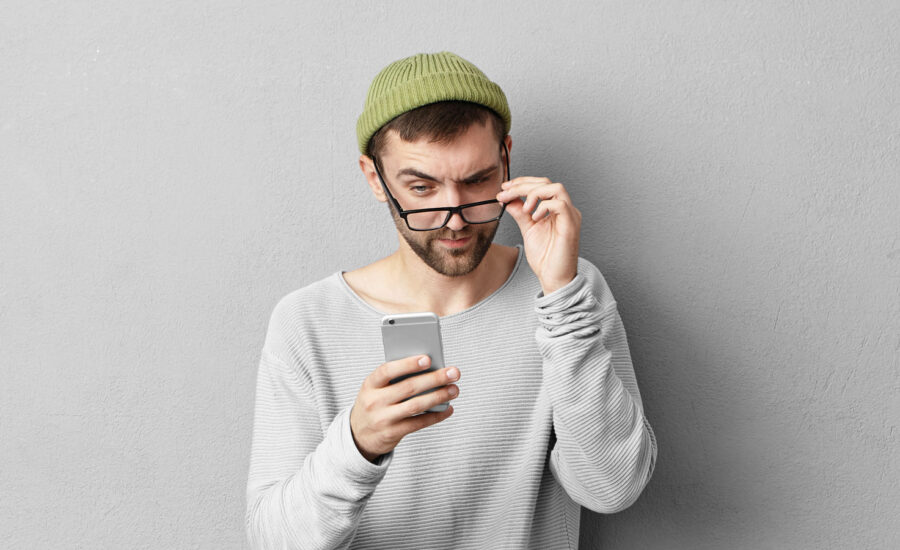 From CERB fraud emails to CRA scam texts to Revenue Canada fake calls, has there been a week since March 2020 when you haven't been sent a worrisome link or asked for personal and confidential information? Likely not. And Jeff Thomson knows this too well.
Throughout his 20-year career at the Canadian Anti-Fraud Centre (CAFC), Thomson has investigated countless efforts to scam ordinary citizens out of their money. But never before have he and his team seen the degree of fraudulent activity taking place since the beginning of the COVID-19 pandemic. 
As a CAFC Senior RCMP Intelligence Analyst, Thomson estimates that reports of fraud in 2020 have been 36% higher than last year—an unprecedented leap.
Clever criminals in Canada and around the world were quick to recognize the pandemic as a golden opportunity to rip off people and mislead them into giving access to their confidential information. Hundreds of millions of people, suddenly confined to their homes, were now vulnerable to a new reality in which their health, finances, and optimism for the future felt under attack. A seemingly legitimate email from Service Canada, phone call or text message could easily persuade many to part with their cash or sensitive personal information. 
"It's organized crime, at the end of the day, and it's international in scope, in many cases," says Thomson about the level of scam technology as of late. "You've got a fraud starting in one country that targets victims in another country, with money going to a third country."
Remain vigilant, because these stories rarely end well. "There are steps someone can take to try to get their money back, but in a gross number of cases, there's often no restitution. Once your money is sent, it's gone minutes later—it's been moved to other accounts around the world, and it often just gets spent by fraudsters on other crimes or just lifestyle."
COVID money schemes and what to watch out for
Here are three of the most common types of scams during the pandemic Thomson says you should watch out for. 
"You've been in contact with someone who has COVID-19"
Email extortion campaigns, widely known as "phishing" scams, have been the biggest category of scams reported to the CAFC this year, says Thomson. The recipient is told he or she has been in close contact with someone who tested positive for COVID-19 and should therefore fill out an attached form and return it to the sender (who usually claims to be a public-health authority) as part of a contact-tracing effort. These forms typically request your name, address and phone number, and sometimes banking information.
In place of an attached form, some emails ask the recipient to click a link that Thomson says is "just riddled with malware" (short for malicious software) that infects their computer with a virus. The virus is usually in the form of ransomware, which demands money in exchange for restoring the computer to proper working order, or for not exposing the recipient's personal data.
This type of scam isn't new, says Thomson, but its pervasiveness has increased greatly during the  COVID-19 pandemic. 
If you receive any kind of correspondence from the government or your bank, look up the 1-800 number for a quick call to confirm. Also, use common sense and ask yourself why you would be asked this information from an organization that should already have these details.
EI and CERB fraud
A record number of Canadians have sought financial assistance from the government in 2020, which created a prime opportunity for criminals to exploit the personal and banking information of applicants. 
In August, the Canada Revenue Agency temporarily shut down its online services after a pair of cyberattacks compromised more than 11,000 accounts for Government of Canada services, leaving them vulnerable to hackers. "Fraudsters would apply for CERB using those accounts, effectively changing the banking information and sending the money to themselves," Thomson explains.
An ongoing Service Canada scam involves an email, text message or phone call from a third party, at times posing as the Government of Canada, offering to help complete the application process for EI or, until it expired in September, CERB. Similar to contact-tracing scams, with this kind of fraud recipients are asked to fill out a form, click a link, or disclose their information to someone by phone. What follows may be malware-based extortion, identity theft, unauthorized access to your bank account, or a combination. 
"Phishing is a common scheme that we've seen quite a bit," says Thomson, "but with the pandemic, it just opened up a whole new door."
Again, don't hesitate to confirm before clicking or giving info by calling the government or your bank from the number you find on the official websites. 
Bargain basement online retailers
The ongoing enforcement of social distancing and its impact on our ability to spend time outside our homes means online shopping is more attractive than ever. Statistics Canada reports e-commerce sales in May of this year were 110.8% higher than in May 2019. With more time on their hands and perhaps less savings in their bank account, consumers have been seeking out new and cheaper alternatives to popular online stores.
But be wary of unfamiliar retailers, warns Thomson. Especially if the prices seem too good to be true—because, in all likelihood, they are. These sites, usually based overseas, tend to deal exclusively in counterfeit goods, or the goods you order will never arrive. 
Have you been targeted by scammers? Here's what to do
The CAFC has these tips for when you think you have been scammed. 
With a cool head, gather all your evidence including emails, text messages, documents and receipts. 

Report the fraud to the financial provider that transferred the cash, and to Canada's two major credit bureaus, Equifax and TransUnion, because your credit report and score can be tampered with too.

Change the passwords to all your financial accounts.

Report your incident to CAFC and to the police and request a file number so your bad luck is officially on record.