The best credit cards for bad credit in Canada for 2023
Searching for the perfect credit card? In under 60 seconds, CardFinder narrows down your top matches without impacting your credit score, no SIN required.
You will be leaving MoneySense. Just close the tab to return.
Why trust us
MoneySense is an award-winning magazine, helping Canadians navigate money matters since 1999. Our editorial team of trained journalists works closely with leading personal finance experts in Canada. To help you find the best financial products, we compare the offerings from over 12 major institutions, including banks, credit unions and card issuers. Learn more about our advertising and trusted partners.
The best credit cards for bad credit in Canada
Did you know there are credit cards specifically for people who have a low or no credit score? Maybe your score has dropped due to a few missed debt payments. Or maybe you're a newcomer to Canada, or you're a young person who hasn't established a credit history yet. You'll need to show lenders that you can handle credit responsibly. One way to do that is to have a credit card. Used properly, a credit card can help you rebuild bad credit. Having a low credit score may limit which cards you can qualify for, but there is a host of products created for people in this situation. We've rounded up the best ones in five categories.
Best overall secured credit card for people with bad credit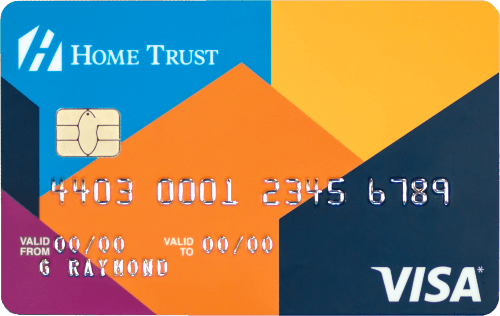 At a glance: The Home Trust Secured Visa offers more flexibility than most secured credit cards. You have two options: an interest rate of 19.99% with no annual fee, or a lower interest rate of 14.90% with a $59 annual fee. You also have a say on your credit limit: Deposit $500 to $10,000 and your chosen amount becomes your limit. Home Trust reports payments to the credit bureaus. Home Trust is a member institution of the Canada Deposit Insurance Corporation, so your deposit is protected.
Annual fee: $59
Minimum deposit: $500
Welcome offer: This card does not have a welcome bonus at this time.
Annual income requirement: None
Recommended credit score for approval: 300 or higher
Interest rate: 14.9% on purchases
Pros
Cardholders can choose between an annual fee of $59 and a 14.90% interest rate or no annual fee and a 19.99% interest rate.
If you choose the lower interest rate, you can pay the $59 annual fee in a lump sum or installments.
Cons
There's a $12 additional fee for accounts that are inactive for a year.
This card doesn't have any extras or perks.
Not available to residents of Quebec.
---
Best secured credit card for rewards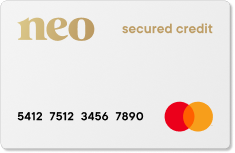 At a glance: You can start using the no-annual-fee Neo Secured Card with a deposit of as little as $50, and it has a cash back program that can get you an average of 5% cash back for purchases at partner businesses. You can also subscribe to optional "Bundles" that give you the ability to make your card more suited to your spending habits, with boosted rewards and various perks like insurance.
Annual fee: $0
Minimum deposit: $50
Welcome offer: You can earn $25 cash back.
Annual income requirement: None
Recommended credit score for approval: Not specified
Interest rate: 19.99% on purchases (19.99% to 25.49% for Quebec residents), 24.99% on cash advances
Pros
Tailor the card to your needs using customizable Bundles.
Earn unlimited cash back on your purchases.
Open a Neo account without a hard credit check (excluding Quebec applicants), which means you won't damage your credit score further.
This is a guaranteed approval credit card.
Cons
You'll have to shop with partners to get the most cash back.
There are almost no extras with this card unless you subscribe to a Bundle.
---
Best credit card for bad credit
Capital One Guaranteed Secured Mastercard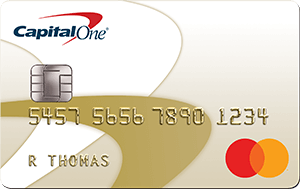 At a glance: You are guaranteed to be approved for the Capital One Guaranteed Secured Mastercard, as long as you're of the age of majority in your province, you don't have an existing Capital One account (or have applied for one in the past 30 days), and you haven't had a Capital One account in bad standing in the past year. This card offers an effective way to build your credit—even if you have a low credit score—and even offers a few extras.
Annual fee: $59
Minimum deposit: $75 (minimum, in security funds, up to a maximum of $300)
Welcome offer: None 
Annual income requirement: None
Recommended credit score for approval: Not specified
Interest rates: 19.80% on purchases, 21.90% on cash advances, 19.80% on balance transfers
Pros
You're guaranteed approval as long as you meet basic eligibility criteria.
Comes with some travel benefits, including common carrier travel accident coverage and car rental collision/loss damage waiver.
Cons
Comes with some travel insurance, but you'll likely need to buy supplemental protection.
This card doesn't offer the ability to earn rewards or cash back.
---
Best credit card for students with bad credit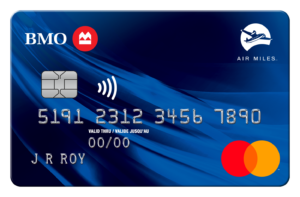 At a glance: With the BMO Air Miles Mastercard for Students, cardholders can earn Air Miles they can redeem for travel, merchandise or cash rewards. While this no-annual-fee card doesn't offer any extras, it does welcome new members with a healthy bonus of 800 Air Miles.
Annual fee: $0
Minimum deposit: None
Welcome offer:

You can earn 800 Air Miles Bonus Miles worth $80 towards purchases with Air Miles Cash

Annual income requirement: None
Recommended credit score for approval: 660 or higher
Interest rate:

20.99% on purchases, 22.99% on cash advances, 22.99% on balance transfers
Pros
Earn 3 miles for every $25 spent at participating partners, 2 miles for every $25 spent at any eligible grocery store, and 1 mile for every $25 spent on everything else.
You can "double dip" using this card and your Air Miles card at sponsored locations to increase your Air Miles earned.
Cons
This card doesn't come with any extras.
---
Best credit card for newcomers to Canada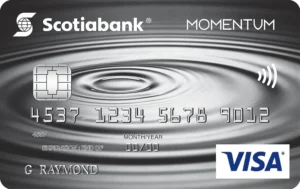 At a glance: Newcomers often have no Canadian credit record, which can hinder their ability to apply for a loan or mortgage, or initiate a relationship with their bank. The Scotia Momentum No-Fee Visa remedies that with a no-fee card that earns cash back rewards and comes with a beefy welcome bonus to boot.
Annual fee: $0
Minimum deposit: None
Welcome offer: You can earn 5% cash back on all purchases for the first 3 months (up to $2,000 in total purchases). Offer ends October 31, 2024.
Annual income requirement:

$12,000

Recommended credit score for approval: 660 or higher
Interest rate:

19.99% on purchases, 22.99% on cash advances, 22.99% on balance transfers
Pros
Transfer balances from other cards and pay no interest for six months.
Earn 1% cash back on purchases at gas stations, grocery stores, drug stores and recurring payments, and 0.5% cash back on everything else.
Supplementary cards are free, so you can have family members or trusted friends on your account.
Cons
This card doesn't offer any included insurance protections.
After six months of benefitting from 0% interest on balance transfers, the interest reverts to 22.99%.
---
Frequently asked questions
Your credit score is a three-digit number, generally between 300 and 900, which shows how good you are at managing credit and loans. What is considered a "good" and "bad" score may differ from institution to institution, but generally, a "poor" credit score is below 560. If your credit score is below 660, it may be hard to find a creditor and, if you do, the terms may not be optimal. Scores between 660 and 759 are considered "good" or "very good." A credit score of 760 or above is considered "excellent."
---
Cards available for those with lower credit scores may offer fewer perks, but they can help improve your credit score. The Capital One Guaranteed Secured Mastercard will help you build your credit score and provides some perks.
Compare fees, interest rates and repayment terms. Remember that each application submitted affects your score. Make a list, apply for your top card and wait for a response before trying the next one.
---
Canada has two credit bureaus that monitor credit history: Equifax and TransUnion. You can contact them to request your credit score. You can also seek your credit score and credit report from third parties that use Equifax or TransUnion data, such as Borrowell, ClearScore and Credit Karma. (Read their terms and conditions before you sign up.) Checking your credit score won't hurt your score.
---
---
How are credit scores calculated?
These five variables affect your credit score.
Payment history: Whether you pay your bills in full and on time, any missed payments and how long you owed money.
Debt load: The total amount of money you owe to creditors, including credit cards, loans and mortgages.
Types of credit you carry: The more creditors you owe money to, the higher the risk you might pose to lenders.
Loan applications: Each time you apply for credit, your score takes a small, temporary hit—so avoid applying for multiple sources of credit in a short period of time.
Credit history: This shows lenders you can repay your debt, so apply for a card early and use it responsibly.
What is a
secured credit card?
A poor credit history will limit the cards available to you, but you still have options. For starters, when using a credit card to rebuild your credit score, you'll need to choose between a secured card and an unsecured card.
A secured credit card is offered on the condition that you "secure" it with collateral, usually in the form of a refundable cash deposit that can be claimed by the lender if you default on your payments. These cards are marketed directly to those with bad credit, so they have an easier approval process, and the cards themselves come with no frills. Lenders report your activity to Canada's two main credit bureaus, TransUnion and Equifax. Over time, as you continue to repay your debts responsibly, you'll build a credit history. With a prepaid card, the credit limit is directly based on the holder's deposit.
Unsecured cards, on the other hand, aren't generally available to people with bad credit scores but are occasionally offered to those with "fair" scores—usually in the range of 600 to 650. As the name suggests, an unsecured card doesn't require a deposit. Plus, unlike secured cards, many unsecured cards offer rewards (such as points or cash back). That said, these cards often have tougher approval requirements than unsecured cards. And as with all kinds of contracts, it's always a good idea to read the fine print when applying for a new credit card.
Establishing your credit score as a newcomer to Canada
Unfortunately, if you're a newcomer to Canada, your credit score from your home country won't follow you here. As a result, your credit card choices may be more limited, but this also means you can start building a new score from scratch—which, for some, can be a positive thing. One approach is to get started with a secured card, with the goal of graduating to a better, unsecured card once your credit score has improved.
Another way to build your Canadian credit score might be through a program for newcomers at a bank. For example, Scotiabank's StartRight program is designed specifically for newcomers to Canada, providing access to credit, a savings account, no-fee international money transfers and help from the bank's financial advisors. Similarly, BMO's NewStart program can issue you a credit card, a bank account, a safety deposit box and even mortgage options.
How we determine the best cards
The MoneySense editorial team selects the best credit cards by assessing the value they provide to Canadians across various categories. Our best credit cards for people with bad credit ranking is based on an extensive list of card details and features, including approval likelihood, annual fees, interest rates, welcome offers and annual income requirements. We have also considered the pros and cons of each card to help you determine which ones best suit your financial needs. Our rankings are an unbiased source of information for Canadians. The addition of links from affiliate partners has no bearing on the results. Read more about how MoneySense makes money.
Video: Five reasons to swap your debit card for a prepaid cash back card
---
What does the * mean?
Affiliate (monetized) links can sometimes result in a payment to MoneySense (owned by Ratehub Inc.), which helps our website stay free to our users. If a link has an asterisk (*) or is labelled as "Featured," it is an affiliate link. If a link is labelled as "Sponsored," it is a paid placement, which may or may not have an affiliate link. Our editorial content will never be influenced by these links. We are committed to looking at all available products in the market. Where a product ranks in our article, and whether or not it's included in the first place, is never driven by compensation. For more details, read our MoneySense Monetization policy.