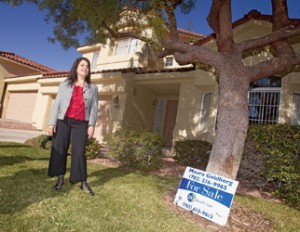 Jim Chuong didn't even visit Maricopa County in Arizona before he decided to purchase real estate in this desert locale. That's because Chuong wasn't purchasing a vacation home or a sunspot retreat—he was making an investment. All that mattered to him was whether the numbers added up.
Chuong's first U.S. real estate purchase was a sight-unseen, two-bedroom, two-bathroom condo in a good neighbourhood of Phoenix. He paid just $35,000 for a property that would have cost $145,000 at the height of the real estate boom.
Chuong isn't the only Canadian who is trying to cash in on the bargain prices in real estate south of the border. According to a BMO survey released in the spring of 2011, one in five Canadians was seriously considering purchasing a patch of American real estate, either for personal use or as an investment. That's because housing prices across the United States have plummeted by nearly a third, on average, since the market peak in 2006. And in some cases—like Choung's new condo in Phoenix—homes are selling for a small fraction of their former value.
Two other key indicators are suggesting that now is an excellent time to buy U.S. property. First, the ratio of house prices to yearly rents has nearly been restored to its pre-bubble average. Second, mortgage rates—both in the U.S. and Canada—are so low that owning real estate hasn't been this affordable in decades. When you combine these factors with a strong Canadian dollar, you spark the interest of would-be landlords and snowbirds alike.
But buying U.S. property can be fraught with unexpected expenses. If you're not careful, that steal of a deal in Florida could end up costing you tens of thousands extra in the long run. To make sure that doesn't happen to you, we've compiled the top five ways to minimize costs and frustrations when you buy U.S. real estate.
1 Don't be swayed by price alone
Properties across southern Florida are still selling for up to 60% less than their pre-recession values, and just about anyone with a pulse can find a condo for only $30,000. But cheap doesn't always mean a good deal.
"I could have bought a two-bedroom, two-bathroom condo for as cheap as $20,000 in Phoenix," says Chuong, "but my property manager would've probably been killed by a meth dealer."