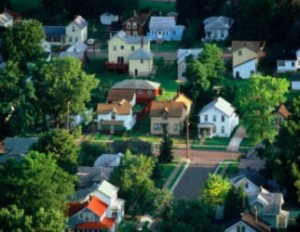 The Best Deals in Real Estate is based on 35 urban markets tracked by Canada Mortgage and Housing Corporation (CMHC). Information was obtained from the CMHC and Moneysense's Best Place to Live editorial research.
For each city covered, we obtained data from 17 different measurements and grouped these into the broader categories of Value, Momentum and Economy.
Value has six items consisting of
Household income
Time to buy in years
2010 forecasted house price
2010 forecasted vacancy rate
2010 forecasted monthly rent
Annual rent as a percentage of house price
Momentum has seven items consisting of
Sales as a percentage of listings 2006-2010
1-yr. percentage change in house prices
4yr. percentage change in house prices
Change in percentage of listings to sales 2006-2010
Change in vacancy rate 2006-2010
Change in average monthly rent 2006-2010
Change in annual rent as a percentage of price 2006-2010
Economy has four items consisting of:
Household discretionary income as a percentage of total income
Population percentage change 2006-2010
Unemployment rate 2009
Forecasted change in unemployment 2009-2010
Cities were ranked for each of the 17 data items and assigned points beginning at 100 and dropping to 49 depending on the cities' position in the ranking.  (Time to buy was valued at five times the weight of the other categories.)
Points were totaled for each category and then the three categories were summed. Averages based on the three categories were assigned and the appropriate letter grade was attached to each category.