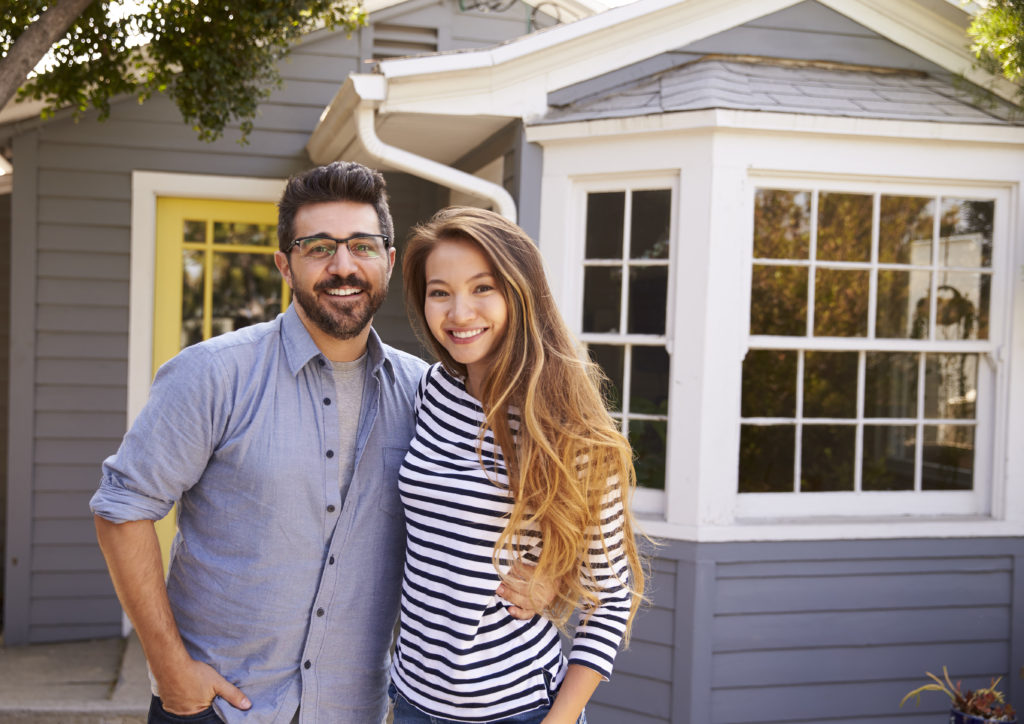 It may be understating the case for Calgary house-hunters to say that 2019 market conditions are in your favour. For one, there's an oversupply of housing on the market. How much? As of March 2019, it would take five months for all currently listed properties to sell before there was no more inventory for buyers. Not only does that bode well for your chances of finding a property that ticks all the boxes in regards to location and amenities, but oversupply helps drive down prices, meaning you have a better chance of negotiating a great deal, too. In April 2019, the average price of a home, according to the Calgary Real Estate Board, was $413,900, a 5% drop from April 2018.
Another built-in bonus to shopping for a home in Calgary is the fact that most of what's available is "on the newer side," says Matt Leggett, vice president and mortgage broker with CanWise Financial in Calgary. So if you've been anxious ever since your friend in Toronto struggled to get homeowner's insurance because of knob and tube electrical wiring no one noticed until just before closing, you can probably relax. While it's true that not being able to get insurance for your home also means you won't be able to get your mortgage funds, Leggett says it's unlikely you'll fall in love with a Calgary home built in the late 19th or early 20th-century era of knob and tube because they simply aren't around.
And if you understand a few basics about shopping for a mortgage in Calgary, you'll avoid unwanted surprises when your house purchase closes, and save money, too. Read on for pro tips to keep in your back pocket throughout your house-hunting journey.
Today's Best Mortgage Rates in Calgary

In some cases, Ratehub Inc. receives compensation when users connect with providers using the Mortgage Rate Finder and through the Ratehub.ca website. Rates marked as "featured" on Ratehub.ca's comparison tables are compensated.

Beware of long-term purchase contracts
You know those same market forces that are driving down home prices in Calgary? They can also cause problems for buyers of pre-construction homes. "There's endless inventory of condos in Calgary, and they're continuing to build more," says Matt Leggett, vice president and mortgage broker with CanWise Financial in Calgary. Let's say you signed a contract three years ago to purchase a condo priced at $350,000. Because there are so many condo units for sale right now, when your lender sends an appraiser to look at your unit before releasing mortgage funds to you, you learn that the condo you bought for $350,000 from a blueprint is now only worth $300,000. Because a mortgage is backed by the value of the property it's financing, your lender may reduce the amount of your mortgage. While the purchase price of your home won't change, "you may not be approved for the same amount of mortgage as you thought," Leggett warns—in which case you'll need to come up with cash to fill the shortfall.
Remember that no rate stays "locked in" forever
There are some definite advantages to purchasing "new build." Usually you can get dibs on your home or unit by putting down a smaller amount than you'd need to make a down payment on a resale home; often, you can start with as little as 5% of the purchase price. Many homebuyers like that purchasing new construction means they have the opportunity to choose the style of home, room configuration and finishes—countertops, kitchen cupboard style, faucets and flooring—that suit their taste and budget.
This city is rich in new builds, according to Leggett. "Calgary's kind of unique because there's tons of land where you can build houses," he says.
But there's another downside to purchasing a new build: If construction takes longer than anticipated to complete, you could be in danger of losing your locked-in mortgage rate, Leggett says. "As brokers, we can only have an approval in place for four months. But [it might take a buyer] 10 months to move into their house."
Worst-case scenario, you need to qualify for a new mortgage ASAP, but your spouse is laid off from work and you no longer qualify for the mortgage amount you were originally approved for. Or interest rates rise and suddenly you're looking at significantly higher monthly payments.