Despite headlines of slow growth, job losses and market volatility, Canadians are more comfortable with their financial investments and the current economic environment, except when it comes to real estate and investing in a home. 
According to the Manulife Investor Sentiment Index, now in its sixteenth year of tracking investors' view of  asset classes, an increasing number of Canadians don't think now is a good time to invest in real estate. This reluctance to sink money into real estate includes purchasing a home, paying off a mortgage and investing in renovations.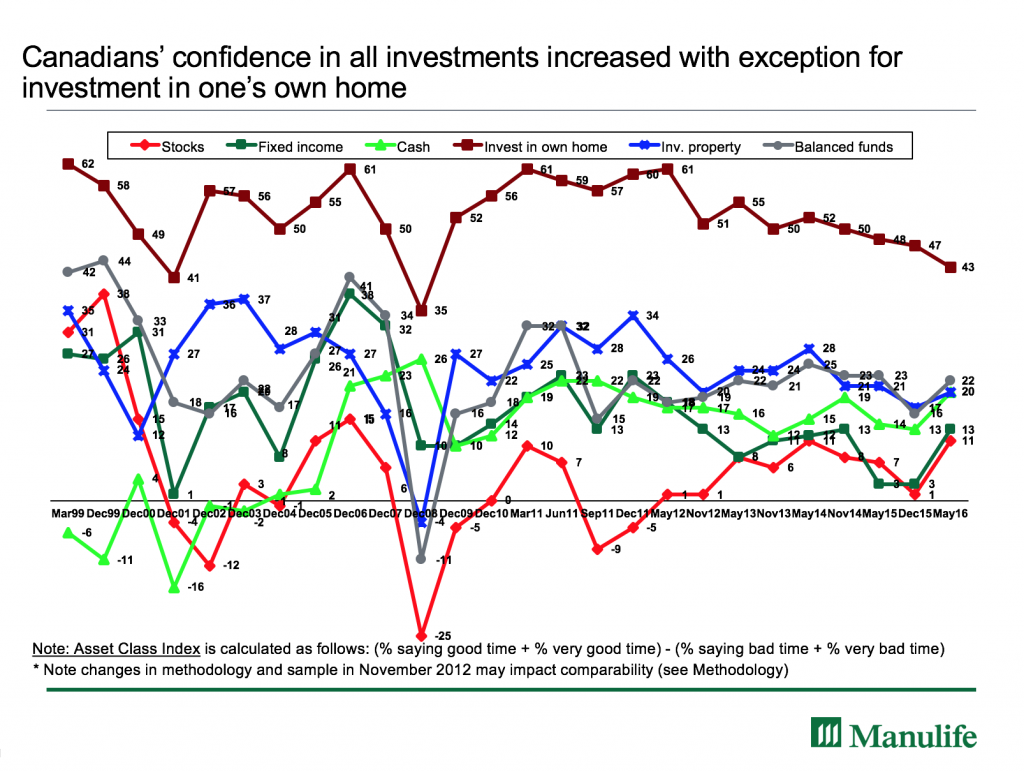 While 80% said owning a home was their primary goal, only 25% of respondents who currently rent said they plan to buy a home in the next 12 months.
"There's a mindset that it's harder and hard to buy into some markets in Canada," says Kevin Headland, senior investment strategist, Manulife Investments. "In the hotter markets it's a seller's market and I think what we're seeing is a bit of buyer exhaustion." Headland also points out that Canadian sentiment has also completely shifted when it comes to buying a home. "Because of the lack of affordability, and the difficulty of coming up with a down payment, there's now a belief that your home is an investment not just a dwelling." Those currently entering the market worry that a potential "housing bubble might just burst, leaving them with a bad investment."
Canadians divided on buying a home
Almost one quarter of Canadians (23%) felt it was not a good time to buy a home. The primary reason for this negative sentiment was that they felt housing isn't affordable (72%), the real estate market is volatile (32%) and they weren't confident in their personal (financial) situations in order to buy a home (20%).
Of the 35% of the respondents that were going to buy real estate, 71% believed now was a good time because of low mortgage rates and 45% felt it was because real estate was a secure investment.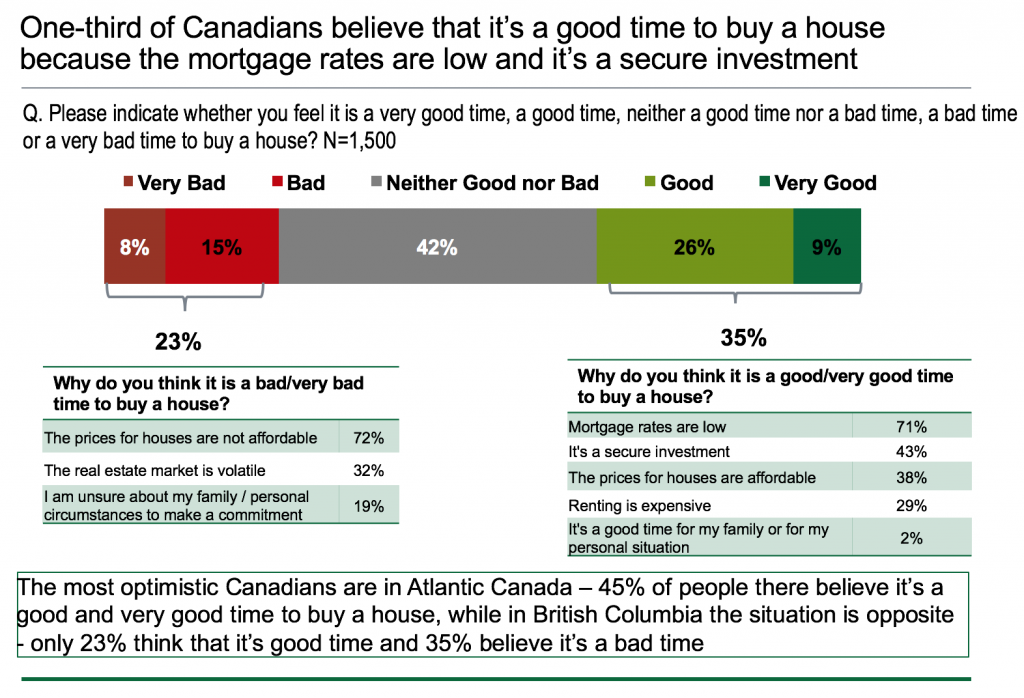 Boomer sentiment shifts from owning to buying
Nearly three quarters (73%) of those who are 65 years or older plan to rent rather than own their homes, yet only 6% of retired homeowners plan to sell their home to rent. Only 11% of baby boomers plan to buy a house in the next 12 months, while 44% of Canadians plan to stay in their own homes when they retire.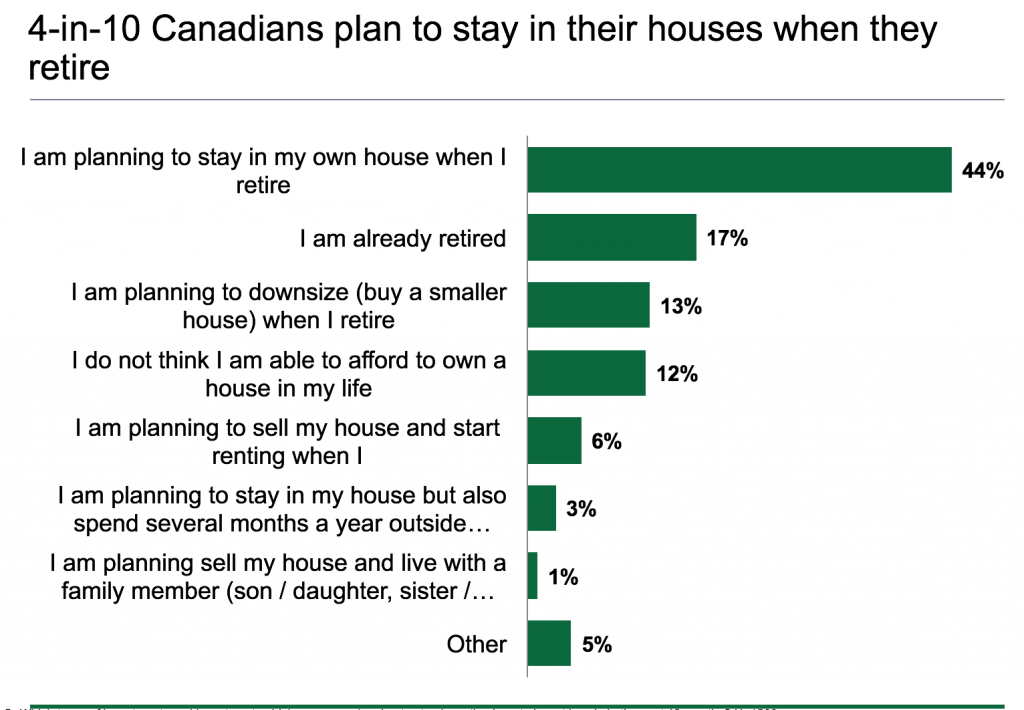 Uptick in sentiment still shows uncertainty
Compared to a year ago, survey respondents are a bit more confident in all other investment asset classes, other than real estate, but not by much. "I think the survey is capturing that investors know they have to be invested in something, but they're not super positive about the market as a whole," says Headland. "There's a lot of talk that the market is overheated and when people are uncertain they add more cash or shift to perceived safety. As a result, cash and balanced funds are looking good to investors."
---
Read more from Romana King at Home Owner on Facebook »
About the Manulife Investor Sentiment Index Now in its 16th year, the Manulife Investor Sentiment Index is a semi-annual measure of investors' views on a range of asset classes, and savings and investment vehicles, as well as their confidence in these areas. The general population data is representative of all Canadians and is based on an online survey of 1,500 respondents who were at least 25-years-old. Data from affluent respondents was compiled from an online survey of 1,251 respondents who were household financial decision-makers 25 years and older, with a household income of at least $75,000, and investable assets of at least $100,000. The survey was conducted in May 2016 by Environics Research.