Buying a house or investment property? We often hear how important it is to get pre-approved for your mortgage amount: It helps us understand our maximum house-price, the down-payment required and the monthly payments we'll need to make once we purchase the property. But the difference between the pre-approval and the approval process is so vastly different that many buyers are often left feeling stressed and anxious during the week or two that financing is being finalized.
To help you avoid this aggravation and anxiety, I've put together a little mortgage approval cheat sheet. This should help you understand what documents and paperwork you will need to actually get a mortgage—and reduce the stress during this period of the home buying process.
Mortgage
pre

-approval process

This isn't actually a process—it's more of a marketing tool. By setting up mortgage calculators, online instantaneous pre-approval applications, and advertising low mortgage rates banks and lenders are really trying to capture your mortgage business. Why? Because lending is a big business with phenomenal returns (see this CBC article about the "shadow" mortgage mortgage, or why people like you and me are risking our money by lending it out).

But that doesn't mean the pre-approval process is useless. The biggest advantage is that you can lock-in your rate for 30 to 90 days, depending on the lender. If rates rise during that time, you're protected with the price lock. If they fall, consider shopping around again to make sure you have the best rate and mortgage option.

Now, all you get with a pre-approval process is an open file at a lending institution (or mortgage broker, who should do the periodic-rate shopping automatically for you) and the rate-lock. That's it. There is no guarantee that you'll get approved for the mortgage, or that this is the final rate you will pay for your mortgage. Those details can only be determined when you actually apply for a mortgage.

And herein lies the dilemma: A lender won't actually go through all the paperwork until you've made an offer on a real property. Why? Because a mortgage application is as much about assessing you as the borrower as it is about assessing the property being bought. For the vast majority of home buyers this isn't a problem. However, those with high debt ratios (see my post about debt thresholds and how it impacts your mortgage, go here), for the self-employed, or real estate investors who already own three or more properties, you'll want to find a mortgage broker or lender that's willing to review your paperwork during the pre-approval process. While many lenders won't do this, it's an important step if you don't want to be scrambling during the financing stages of mortgage approval. Mortgage professionals that do a more thorough pre-approval verification are able to determine where you might get flagged by lenders and how and what to submit in order to satisfy lender mortgage requirements.
---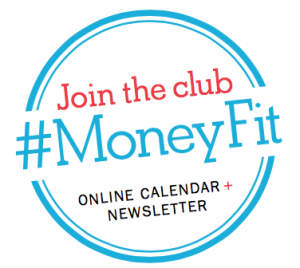 Want even more tips to shape up your finances? Join the Money Fit Club to curb spending, boost your earnings, lower your taxes and more!