Unless you're a parent of pre-school or school-age children, you won't quite get why we card-carrying baby-swaddlers are so obsessed with school rankings. But as soon as you're tasked with the responsibility of nurturing a little tyke you realize that more goes into a good upbringing than a strong work ethic, food on the table and a loving family.
I won't wade into the debate about how poorly contrived the Fraser Institute school rankings really are…but I will concede that the rankings are horrendously flawed. OK. I take it back. I will wade in, but just to point out that while the rankings are flawed, so is the structure of our testing. So, what's a parent to do? I know I've struggled with this—even debated it with my brother who's Ph.D encompasses the analysis of educational systems. But despite the flaws, despite the errors of judgement, as a parent I still feel the pressure to find the best for my kids. And I concede, that in the absence of good information, I'll take mediocre facts. Fact is, I need to start somewhere. I simply cannot visit each and every school in Toronto. And those schools I do end up visiting will only be assessed based on my hour-long, guided tour. It's a short, quick assessment of a massive, and expensive decision. So I look for a cheat-sheet; a short list; a starting point—and that's the hole  the Fraser school rankings and EQAO reports fill.
That said, I think some pretty awesome data-crunching has been done by two tech-savvy real estate brokerages.
Zoocasa.com is also a GTA based brokerage, now owned and operated by Keller Williams' affiliated Lauren Haw and her investors group. (They recently bought the brokerage which had been previously owned and operated by Rogers.) But prior to relaunching Zoocasa, Haw launched Scholarhood.ca—a site dedicated to matching home buyers with good school districts.
What I like about the site is that it actually maps out the school district neighbourhood and provides links to current homes for sale in the area—which is a great short-cut for prospective buyers/parents.
TheRedPin.com is a GTA based brokerage that just opened up offices in Vancouver. They launched an infographic that helps Greater Toronto Area parents assess how much of a premium they'll pay if they buy in a top-rated school district. What's interesting is that the premium is not uniform across the GTA both in terms of geography, nor in terms of type of house. For instance, you could actually get up to 17% discount on the purchase price of an Oakville condo in a good school district, while a detached home in good Markham school districts could sell, on average, for a 6% discount.
Shop wisely, my parental pals, because moving is an awfully expensive option.
---
1) Premium for buying in a best school in the GTA
---
2) Premium for buying in a best school in Toronto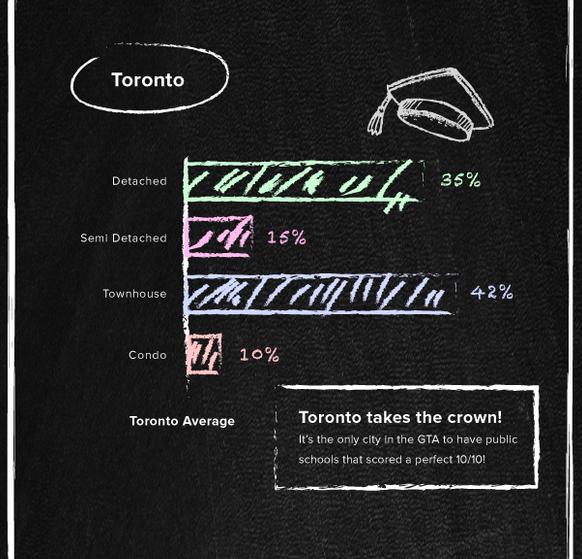 ---
3) Premium for buying in a best school in Markham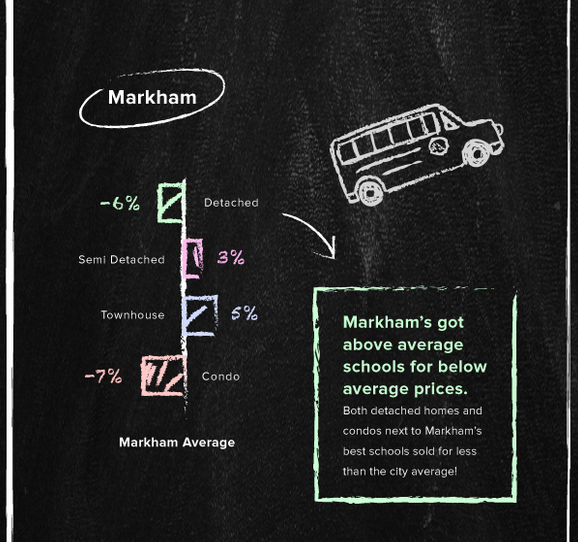 ---
4) Premium for buying in a best school in Mississauga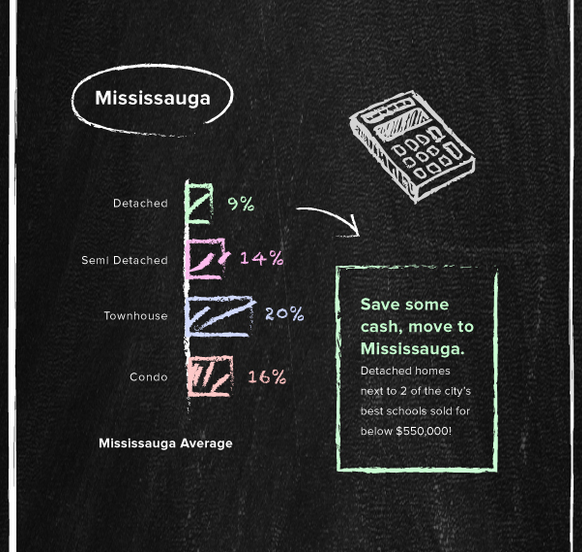 ---
5) Premium for buying in a best school in Richmond Hill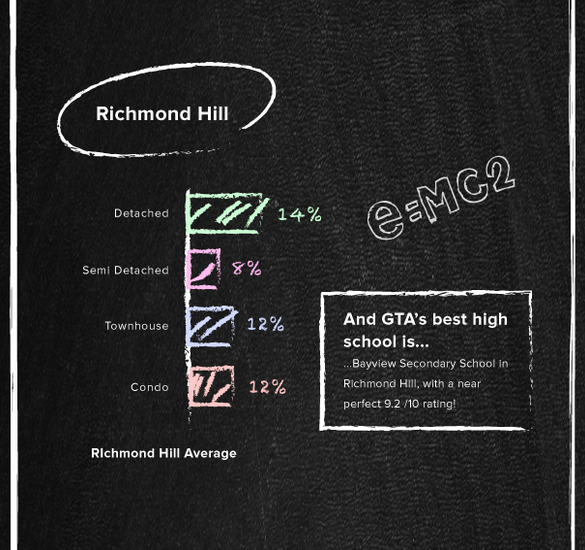 ---
6) Premium for buying in a best school in Oakville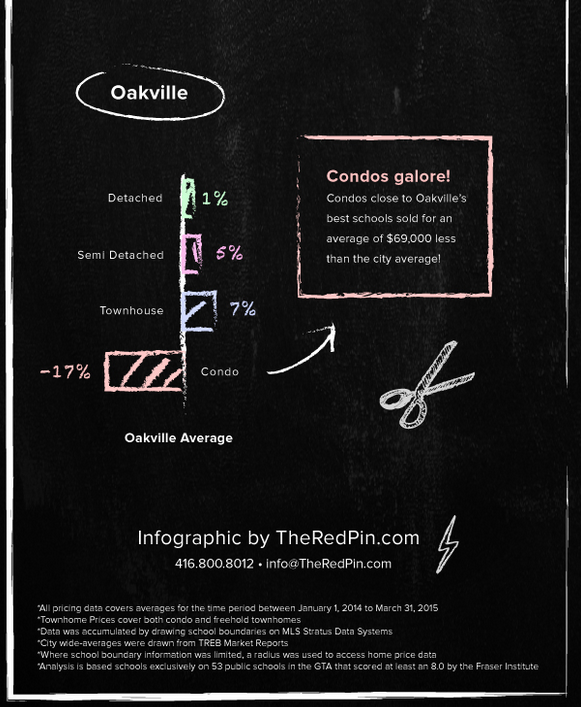 ---
For those that don't live in Vancouver or Toronto, you can find the best schools in the best cities in Canada, here.
Read more from Romana King at Home Owner on Facebook »