Q: We live in Toronto and we're trying to buy our first home. We've already lost three bids and in the last round of offers we were told that it was because we were insisting on a home inspection. My dad always told me that this was an important factor to buying a home, but I'm beginning to wonder if it's outdated advice?  — Tired of losing bidding wars, Toronto, Ont. 
---
Answer No. 1: Nope, home inspections are never a bad idea. If you are worried about an inspection condition hurting your chances of competing in a multiple-offer situation, you can always ask to have an inspection done before the offer date. Most sellers will accommodate serious buyers and wanting an inspection shows you're serious.
Many sellers now provide a home inspection, one that they arranged before listing the property. Those inspections can tell you a lot about the house. And most inspection companies will do walk-throughs after the fact. So for a nominal fee of usually around $100 the inspector will return to the property and take a prospective buyer through it and show them the highlights of the inspection. Do not leave yourself unprotected, there are always ways to make things work.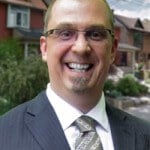 Laurin Jeffrey is a realtor with Century 21 Regal Realty Brokerage. He's a history geek and photographer and specializes in lofts and unique properties. He can be found online at www.jeffreyteam.com.
---
Answer No. 2: The advice your father provided is not outdated but how it fits in a competitive market may require a few adjustments.
Buying without an inspection is indeed risky business. Having the strategy of having an advisor of sorts present during your showing is one way for you to feel better about this concept of buying without an inspection (someone who you trust to help you identify possible major issues). This may put you more at ease. It's a strategy that's less adequate than a certified home inspection … but better than going on blind faith alone. There are other key elements in an offer than the INSPECTION CLAUSE. Are you able to buy without a 'conditional on financing' clause? Are you able to offer the highest earnest deposit for example? Always working with a specialized Buyers Agent is half the battle. They have different ways (…like the ones described) to help ensure you have a fighting chance of winning your next bid and ending up with a property that's not a lemon.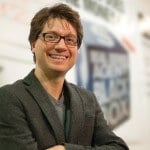 Walter Melanson is the co-founder and lead analyst at PropertyGuys.com, Canada's largest private sale franchise network. A background in finance, economics and technology, Walter's true passion lies in building a more modern approach to buying and selling real estate.
---
Answer No. 3: It's not outdated advice and a lot of first-time buyers want the comfort of a home inspection. Most properties that are listed in Toronto, come with a pre-list home inspection, meaning the seller or seller's agent has arranged for and paid for a home inspection prior to putting the house on the market. That report is readily available to any buyer that asks, so have your agent ask for the full report for you to review before the offer night. If the home does not come with a pre-list inspection or you are feeling uncomfortable relying on the pre-list you can perform a home inspection on the property before you place an offer on the home. This way you can bring a firm offer to the table on offer night (or not bring one at all based on what the findings of the report were). Just remember, if you lose, you don't get the money back for the inspection. But isn't a few hundred bucks worth your piece of mind?