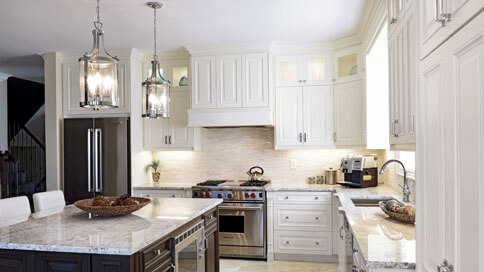 TORONTO – When Toronto real estate agent Derek Ladouceur walks into a home with first-time buyers, he tries to get them to look past the cosmetic features.
"We get so hung up on stuff like stainless steel appliances," Ladouceur says, recalling a couple who became fixated on a home because of its shiny, fresh-looking kitchen.
"Some buyers are kind of tricked into certain things. It's the role of the real estate agent to talk them through the pros and cons of the things they're seeing and make them aware that, yes, it's a stainless steel fridge but that stainless steel fridge costs just as much as a white fridge."
Dubbed the HGTV Effect by some agents after the television channel that focuses on home improvement shows, a growing number of buyers are splurging on homes simply because they're decked out with granite countertops, stainless steel appliances and a fresh coat of a trendy paint colour.
"The influence of all of these television shows has really hit the mainstream buyer," says Desmond Brown, another Toronto agent. "They want what they see on television."
Brown says spending as little as $20,000 to $30,000 to renovate a kitchen or finish a basement, and hiring a stager to remove clutter, replace light fixtures and lighten up the walls, can boost a home's sale price by as much as $150,000 in Toronto's real estate market.