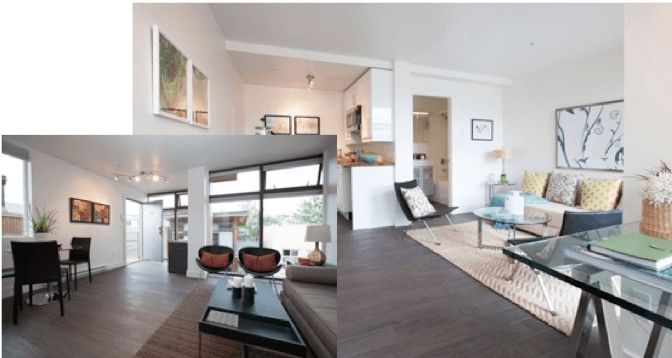 In August 2013, the Atira Women's Resource Society cut the proverbial red ribbon on a new type of housing development in Canada—one that used recycled shipping containers.
Building the first multi-dwelling containerized housing project in Canada the project was judged the winner of the Real Estate Foundation of BC's 2014 Land Award for the non-profit sector. It also won two prestigious Georgie Awards.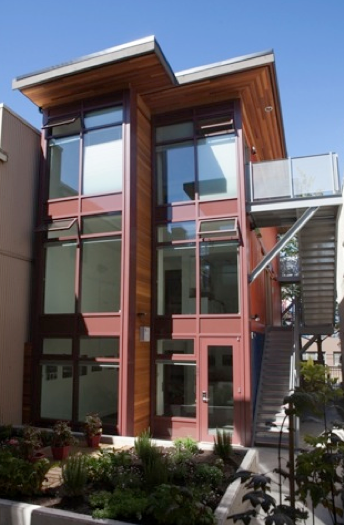 But the real win is that housing could actually be made more affordable, particularly in uber-expensive cities such as Vancouver. In a News1130 article, shipping container resident Marnie Crassweller shares her experience living in a 285-square-foot suite that offers an ocean view, in-suite washer and dryer, a kitchen and private bathroom. "I find it to be a beautiful suite," she says.
For those curious about how a large metal box can become a home, the containers are fitted with plumbing, electrical wiring, insulation and drywall to transform them into cozy homes. Janice Abbott, CEO of Atira Property Management Inc., describes the containers as Lego blocks. "You have to think of them as exoskeletons or substructures," said Abbott during the News 1130 interview. Since the containers are built with high-grade steel, that is much stronger than wood, and the blocks can be welded together to create multi-bedroom suites the shipping containers could become an cost-effective way to build housing across Canada.
While there are significant factors to consider when using containers to construct dwellings, the Oneesan project did help establish some costing guidelines. For instance, a custom built house using standard building methods should cost anywhere from $400/square foot to $1,000 per square foot. Using building containers, this cost could drop to $225 to $350 per square foot. Condo complexes constructed using standard methods cost between $175 per square foot for low-end basic quality and as high as $450 per square foot for high quality, tall towers. Using containers the price to construct condo complexes would be limited to $195 to $250 per square foot (and are intrinsically non-combustible).

And Canada is not the first to discover the adapted use of shipping containers. While developing nations continue to repurpose these steel boxes, other developing nations, such as The Netherlands, attempt to push the envelope on recycled container building.
For more on the Oneesan container housing project read the full report.