Q: I am a 38-year-old, divorced single female with twins who are seven. I am currently renting a three-bedroom condo in downtown Toronto. But I constantly debate the renting vs. buying decision. I currently earn $48,000 per year (which will go up as soon as I finish my schooling for a CPA in a year or two). I have a retirement savings plan at work with matching contributions from my employer. Currently, I am focusing on paying down about $7,000 in debt (should be paid off by the middle of this year), but wonder if I should then concentrate on buying a home or putting the money away in an investment?
— Competing priorities, Toronto Ont.
---
Answer No. 1: There are a lot of factors to consider before you take the jump from renting to home ownership. You don't want to end up in a situation where you find it difficult to make ends meet. Once you take into consideration some of the expenses associated with home ownership such as  property taxes, maintenance, insurance and mortgage interest, you may find that renting is the better solution for you. The upfront costs of buying a home could also be detrimental to your long-term plans; moving costs, land transfer tax, closing costs and legal fees will all add up. Continuing to rent while saving and investing any extra money may be the best option for you. By sitting down with a Certified Financial Planner you can compare owning and renting as it relates to your specific situation. Keep focusing on paying down your debt and putting money away into savings for your children's education and your retirement.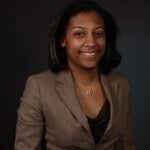 Ayana Forward is a real estate investor who also holds the Certified Financial Planner (CFP®) designation. Ayana is fee-based Financial Planner with Ryan Lamontagne Inc in Ottawa, ON.
---
Answer No. 2: While I am no financial expert, I can certainly make a couple of suggestions. First thing is pay off your debt–making debt disappear is about the best investment you can make. Next is wait for that raise. You would better off waiting and saving and then when you have that new pay cheque, that's the time to start thinking about buying. You will have more money saved, debt paid off and a higher income.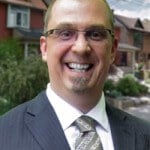 Laurin Jeffrey is a realtor with Century 21 Regal Realty Brokerage. He's a history geek and photographer and specializes in lofts and unique properties. He can be found online at www.jeffreyteam.com.
---
Answer No. 3: Based on the rate the Toronto real estate market has been moving, putting your money away in an investment and paying someone else's mortgage will never yield the same return as buying real estate and earning equity. Buying is a win-win situation for you, as home prices continue to rise, demand stays high and land is scarce for new development of homes—but this is all prefaced on whether or not you're comfortable with your monthly mortgage obligations. If you choose to wait, you may end up pricing yourself out of the market and find yourself stuck renting.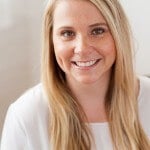 Aleksandra Oleksak is a sales representative for Sage Real Estate, buying, selling and renovating her way through one of the top cities to live in. She is a Torontonian who loves the city and is passionate about its real estate. When she's not out in the real estate trenches making the real estate process for buyers and sellers fun and stress free, you can catch her on her snowboard exploring the world.
---
Ask a Real Estate Expert: Ask our experts your property or real estate question »
---
Read more from Romana King at Home Owner on Facebook »