Q: We are moving and plan on buying before we sell. We know this is risky, but we are pretty confident our current house will sell relatively quickly. Is there a way to buy a home with, say 5% down, and then increase that down payment as soon as our current home sells? We'd like to keep the monthly mortgage payments on our new home as low as possible.
— Confused about transaction timing, Toronto, Ont. 
---
Answer No. 1 from Monika Furtado, Calgary residential realtor:
There are a number of factors to consider when moving between properties. The first consideration is cost. Can you afford to hold two properties should your current home sit on the market and not sell for a few months? If you can afford this option you are best to move forward with a 20% down payment to avoid unnecessary CMHC fees—fees that would be added to the purchase price of your second home if you put down less than 20%. However, by opting for an open mortgage or a home equity line of credit on the new home you could then put more money against the purchase of that home once your present house sells.
Another option to consider is to put in an offer on your new home with a condition that stipulates that you can back out of the purchase should your current home not sell. This option is called a "Subject to Sale Offer" and considered a standard clause in most markets,  except really hot markets where competition can heat things up.
No matter what you decide, make sure you have a detailed conversation with a mortgage broker and your realtor, so that you can truly understand your options and their related costs.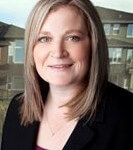 Monika Furtado is an award-winning Calgary residential Realtor with Royal LePage Foothills serving the Calgary marketplace, providing exceptional personal service and real estate advice. Proud supporter of the Royal LePage Shelter Foundation.

---
Ask a Real Estate Expert: Ask our experts your property or real estate question »