Weyburn, Sask.

Weyburn is the kind of place where a moose might occasionally wander downtown. The agricultural and oil town of 11,000 is about an hour's journey south of the TransCanada and its biggest claim to fame is that it is home to the largest inland grain gathering point in Canada. It's safe to say few people end up in Weyburn by accident, but its position as the best city on the Prairies is no mistake. The community offers almost every amenity you'd need, including a 100-bed hospital originally opened by Tommy Douglas. (The godfather of Canada's single-payer health-care system lived in Weyburn.)
Photo gallery: Top 25 Best Places to Live »
See the full ranking of 219 cities »
As you'd expect, homes are cheaper in this rural community than they are in bigger cities, but when paired with the town's higher-than-average household income it means they are exceedingly affordable. To put that in perspective, homes in Weyburn are priced at about twice what the average family earns in a year; homes in Canada are typically priced around four versus times the average income. That means families in Weyburn have more money for other things, like saving for retirement, taking vacations or investing, which helps explain why the average household net worth here is $736,000, the highest in the province.
---
Hover or tap to see the Best Place to Live in each region.
Weyburn photo credit: (Mike Grandmaison/Getty Images)
---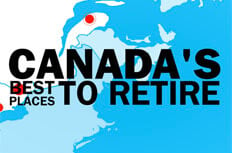 What does the perfect place to retire look like? We feel it should be somewhere with low taxes, a thriving cultural community, quick access to an airport and plenty of doctors. (It should also have 20°C weather in February, but there are some things we can't control.) Here are the Top 10 places with the highest retirement score.
---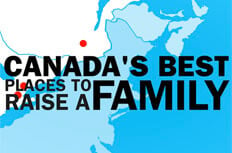 Raising a family is a lot of work, but it gets easier if you have a strong community to back you up. Our ranking looks for access to affordable daycare, high density of school-aged kids and schools, affordable homes and well-paying jobs. Here are the 10 cities that scored the highest for having kids.
---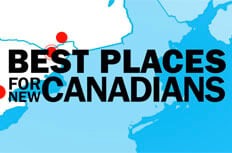 Those looking to start a new life in Canada should place these 10 cities high on their list. What do they have in common? Well-paying jobs, low unemployment rates and plenty of affordable rental properties. They're also culturally diverse, increasing the odds that recent immigrants will forge new connections in the community.