The Canada Mortgage Housing Corporation (CMHC) recently released their April 2016 edition of the Foreign Ownership in Condominiums report.
The report aims to reveal the share of foreign ownership based on the age of the condominium building.
Not surprisingly, the report found that foreign ownership is most prevalent in new condo buildings in Toronto and Vancouver. But here's the thing: The report only examines condo purchases by foreign buyers. It does not examine the percentage of foreign ownership in single residential homes—the one segment of the real estate market that has witnessed astronomical price increases.
CMHC acknowledges this weakness stating in the report: "Despite a range of statistics suggested by various studies on the size of foreign ownership, available factual information remains scarce."
Actually, this lack of information was the impetus behind CMHC's decision to start collecting data on foreign ownership in condo purchases. They started collecting this data in 2014.
Bob Dugan, chief economist at CMHC, states in the report: "This report represents another piece in the puzzle of foreign investment in Canada. It remains a top priority for CMHC to continue to get more information on foreign investment in Canada's Housing market."
While this information is important, the real test as to whether or not Canadian residents are being priced out of the housing market by foreign money is when we start collecting factually accurate data on foreign ownership of single family residential homes.
Until then, it's interesting to appreciate where the foreign investors are putting their money when it comes to condo investments.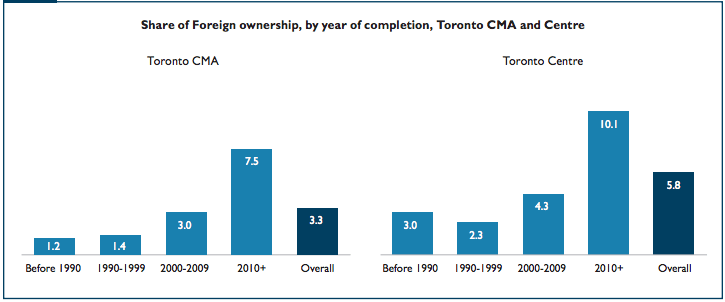 Here's a breakdown of the percentage of foreign condo owners in major cities across Canada: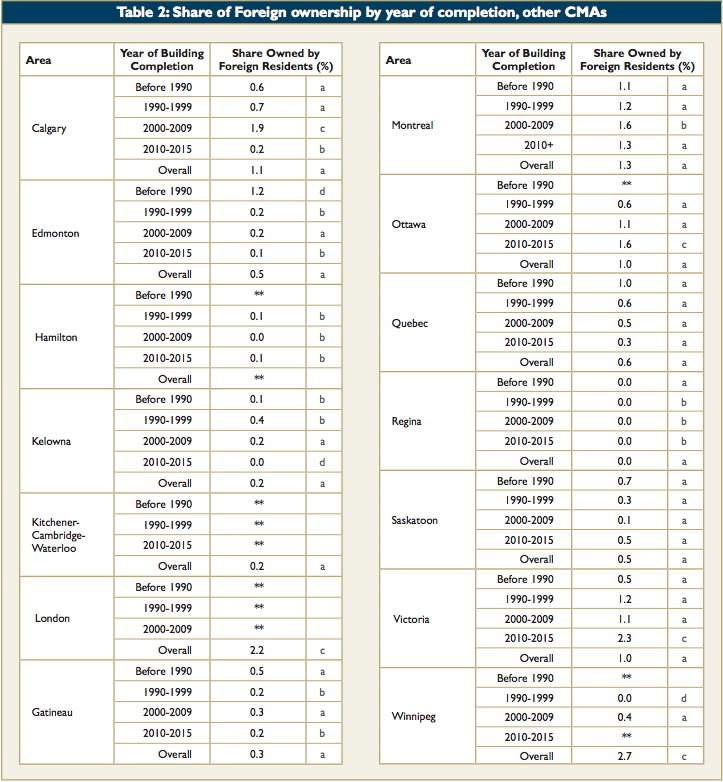 Read more from Romana King at Home Owner on Facebook »