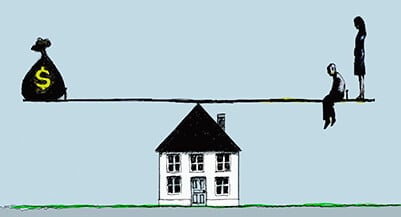 Update: The Bank of Canada raised its key interest rate to 0.75% on July 12, 2017. This article was originally published March 9, 2016.
The Bank of Canada announced today that it will hold its target rate at 0.5%. In the announcement, the BoC justified the hold on rates by stating: "The global economy is progressing largely as…anticipated…Financial market volatility, reflecting heightened concerns about economic momentum, appears to be abating. Although downside risks remain, the Bank still expects global growth to strengthen this year and next."
The Bank did reference that while US economic growth will continue, the low level of oil prices we are currently experiencing will more than likely continue this year and this will dampen growth in Canada and other energy-producing countries.
Eight times a year, the Bank of Canada sets its key interest rate. This is a fancy way of saying it establishes an overnight target interest which is then used by banks to set the prime rate. This prime rate establishes how much it will cost to borrow, whether it's a mortgage, a car loan or any other type of loan or debt.
Leading up to these routine announcements, there's typically a flurry of commentary as experts weigh in on what a change—or even keeping with the status quo—could mean for the Canadian economy.
1. Why does the Bank of Canada change rates?
Despite all the attention mortgage rates get during Bank of Canada (BoC) rate announcements, our central bank's focus is on the overall monetary policy of the nation. Monetary policy is the term that refers to the measures taken by the BoC to influence the economy by regulating the amount of money in circulation. In other words, it's how the BoC tries to control the amount of money that flows in and out of Canada's economy (both nationally and internationally).
History of monetary policy (and why it matters)
Up until the 1930s, the BoC's monetary policy hinged on trying to protect a country's exchange rate. As the rate dropped, central banks would become more restrictive about cash flow but this only helped push us into the Great Depression and was subsequently abandoned.