In our April 2016 issue of MoneySense, we introduced you to Lindsay Tithecott, a 29-year-old who is trying to pay down debt, build up savings and buy a larger condo. Throughout the year we'll be giving her a financial challenge every two weeks to help her get her finances in tip top shape. She's already been challenged to cut her fitness expenses as well as to determine if she should prioritize debt-repayment over saving. Lindsay's third challenge was all about condo-buying and the various aspects associated with that process.
Challenge No. 3

This week, Lindsay had to get an appraiser or real estate agent to appraise her condo. Then she had to find out what a two-bedroom condo would cost in an area she's interested in possibly buying. After that, she was required to go to a bank and find out how much of a mortgage she'd need to carry that condo and whether the bank would be willing to loan her that amount for a mortgage. As well, Lindsay needed to find out what portion of her mortgage payment is going to CMHC insurance right now. She needs to have 20% equity in her condo for this payment to be waived.
Lindsay learned some key lessons, including how much CMHC was costing her. She also learned that a bank (not her regular one) was willing to negotiate with her on the amount of the mortgage loan she could be approved for. The bank told Lindsay they'd increase the amount of her mortgage loan if she drastically reduced the credit limit on a long-dormant line of credit she had forgotten about. Watch her experience in the video above and check back with us in two weeks to find out if the information Lindsay received was accurate and whether she should act on it.
---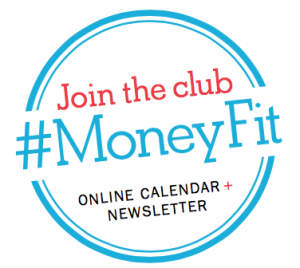 Want to start your own money makeover? It's easier than you think! Join the Money Fit Club to curb spending, boost your earnings, lower your taxes and more!
Learn to tone your money muscles all year long with our interactive calendar and sign up for our weekly newsletter for advice straight to your inbox.
---