Q: Why is the mortgage interest on a home or condo not deductible when it's our principal residence?
— Brendan A., St. Albert, Alta. 
---
Answer from Frank Wiginton, CFP and financial wellness expert:
It should be pointed out that U.S. citizens only pay tax on the capital gains of their home if they downsize or sell out of the market. Also, if they purchase a more expensive property they aren't required to pay tax on the less expensive property they just sold as the book value of the property carries through.
Keep in mind, however, that any time a Canadian wants to invest and create a tax-deduction from a property investment that property needs to earn an income. If the property does not earn an income the interest on the mortgage cannot be deducted as an investment expense (and, at no time, can the principal part of the mortgage payment be used as a tax deduction).
Those opting to deduct the business portion of home-office expenses should also keep in mind that any deduction in capital cost allowance expenses could exempt the portion of your home dedicated as your home office from the principal residence exemption, which could create a potential future tax liability when you sell your home.
It's important to realize that while we are talking generalities there are always transactional costs. For example, there will be trading costs and a potential tax hit that will arise from the sale of the original (non-registered) investments. There will also be penalties if you need to break the $150,000 mortgage, as well as additional trading costs to reacquire the investment portfolio.
Finally, if the investor only bought stocks or assets that appreciated in value and never realized the capital gains, then you couldn't claim the interest expense. A few examples of such investments would be shares in mining companies with no revenue, physical gold or metals contracts, as well as start-up tech companies. They key is if you don't generate taxable income you can't deduct the carrying costs.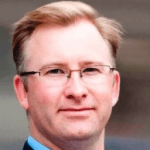 Frank Wiginton is a Certified Financial Planner and a financial wellness expert. He is CEO of Employee Financial Well-Being and author of "How to Eat an Elephant – Achieving Financial Success One Bite at a Time."