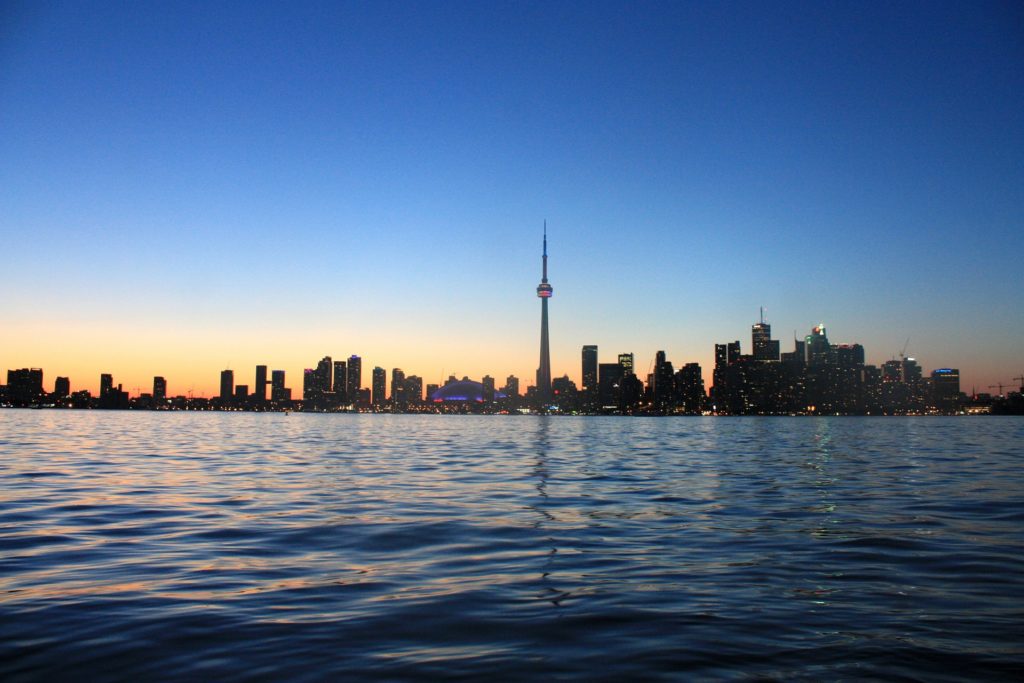 The spring market came a little late to Toronto this year, but for many sellers it arrived in the nick of time. Sales surged 17% in April 2019, compared with the year before. For many, this increased activity is a signal that Canada's largest real estate market is finally stabilizing after a year of decline. While the decline was intended—Toronto's housing market cooled considerably last year as industry and government officials tightened mortgage regulations, imposed taxes on foreign buyers and took other measures designed to curb runaway prices—it did raise concerns that this market interference had gone too far.
The thing about Toronto, though, is that market fundamentals are still strong. The city offers great employment opportunities, there's been an uptick in immigration and businesses seem to be investing in the future. All of this lends itself to a strong economic base for this city—the sort of base that attracts workers, their families and the need for housing.
---
Compare mortgage rates on Ratehub.ca* »
---
These strong economic fundamentals also mean that Toronto's housing market remains expensive. That's one reason why this year's list is dominated by neighbourhoods once considered completely undesirable.

But don't get be fooled. A community can't rise in this list just because it's cheap; there are other factors that need to be in place. In this case, our top three neighbourhoods all benefitted from major investment in transit.

The Rockcliffe-Smythe neighbourhood is now more accessible by the Eglinton LRT line to Keele, while the Humber Summit neighbourhood is great for car commuters relying on Finch Avenue, Steeles Avenue, Weston Road, Highway 400 and Highway 401. Perhaps the most surprising inclusion on this year's list is our No. 3 neighbourhood: Glenfield-Jane Heights, which includes the notorious Jane & Finch 'hood. The big draw for this neighbourhood is that housing prices are so much cheaper, and this is gradually attracting families and investors looking for value. Plus, with an already large immigrant base—mostly Spanish-, Italian- and Vietnamese-speaking residents—this neighbourhood is a natural draw for recently-landed immigrants who want to put down roots in Toronto by purchasing property.

Search by neighbourhood or area to filter results.
| Rank | Neighbourhood | Area | Average home price (2017) | Value | Momentum | Average price vs. area | Avg. price vs. metro district | Avg. price vs. outer region | 1-year price change | 5-year price change | Final Star Rating |
| --- | --- | --- | --- | --- | --- | --- | --- | --- | --- | --- | --- |
| 1 | Rockcliffe-Smythe | Toronto W03 | $723,575 | 77.24% | 83.77% | 97.7% | 63.03% | 77.7% | 6.71% | 79.0% | ★★★★ |
| 2 | Humber Summit | Toronto W05 | $706,722 | 84.89% | 75.00% | 94.2% | 60.81% | 75.0% | -4.97% | 133.4% | ★★★★ |
| 3 | Glenfield-Jane Heights | Toronto W05 | $745,701 | 88.99% | 80.78% | 92.0% | 59.39% | 73.3% | -3.66% | 168.6% | ★★★★ |
| 4 | Keelesdale-Eglinton West | Toronto W03 | $1,204,201 | 78.54% | 78.73% | 97.1% | 62.67% | 77.3% | 7.14% | 71.8% | ★★★★ |
| 5 | Little Portugal | Toronto C01 | $916,466 | 48.13% | 87.13% | 89.3% | 101.20% | 124.8% | 1.39% | 186.1% | ★★★★ |
| 6 | Oakwood-Vaughan | Toronto C03 | $615,053 | 72.57% | 73.69% | 51.4% | 77.02% | 95.0% | 7.70% | 71.1% | ★★★½ |
| 7 | Mount Dennis | Toronto W04 | $1,306,366 | 99.07% | 57.09% | 68.0% | 51.69% | 63.8% | -1.51% | 61.0% | ★★★½ |
| 8 | Kensington-Chinatown | Toronto C01 | $701,448 | 37.87% | 95.52% | 96.8% | 109.78% | 135.4% | 9.62% | 473.2% | ★★★½ |
| 9 | Oakridge | Toronto E06 | $712,802 | 93.47% | 64.55% | 86.8% | 58.95% | 72.7% | -4.68% | 74.4% | ★★★½ |
| 10 | Black Creek | Toronto W05 | $730,270 | 87.50% | 67.72% | 92.8% | 59.90% | 73.9% | 4.55% | 59.1% | ★★★½ |
| 11 | West Hill | Toronto E10 | $864,733 | 87.31% | 60.07% | 88.3% | 61.37% | 75.7% | 8.42% | 57.2% | ★★★½ |
| 12 | Caledonia-Fairbank | Toronto W03 | $874,039 | 60.82% | 89.18% | 112.6% | 72.67% | 89.6% | 9.95% | 85.6% | ★★★½ |
| 13 | Woodbine-Lumsden | Toronto E03 | $886,913 | 74.63% | 61.19% | 86.2% | 73.45% | 90.6% | 1.02% | 65.1% | ★★★½ |
| 14 | Briar Hill-Belgravia | Toronto W04 | $1,353,253 | 64.55% | 78.36% | 98.1% | 74.53% | 91.9% | -0.42% | 83.1% | ★★★½ |
| 15 | Dufferin Grove | Toronto C01 | $731,473 | 32.28% | 98.69% | 100.3% | 113.72% | 140.3% | 14.72% | 512.7% | ★★★½ |
| 16 | Weston | Toronto W04 | $729,035 | 88.99% | 58.21% | 80.9% | 61.47% | 75.8% | 0.80% | 61.9% | ★★★½ |
| 17 | Woburn | Toronto E09 | $746,787 | 81.34% | 64.18% | 99.9% | 61.27% | 75.6% | 2.84% | 65.9% | ★★★½ |
| 18 | Mount Olive-Silverstone-Jamestown | Toronto W10 | $702,736 | 73.13% | 81.90% | 106.3% | 62.76% | 77.4% | 8.63% | 74.0% | ★★★½ |
| 19 | Humbermede | Toronto W05 | $772,315 | 89.93% | 61.38% | 91.5% | 59.06% | 72.8% | -1.87% | 82.7% | ★★★½ |
| 20 | Eglinton East | Toronto E08 | $631,198 | 83.77% | 58.77% | 84.3% | 64.90% | 80.1% | 0.24% | 65.6% | ★★★½ |
| 21 | Malvern | Toronto E11 | $692,097 | 91.60% | 54.48% | 92.3% | 53.04% | 65.4% | -0.33% | 61.4% | ★★★½ |
| 22 | Kennedy Park | Toronto E04 | $729,499 | 91.42% | 41.98% | 91.5% | 58.16% | 71.7% | -1.65% | 56.0% | ★★★½ |
| 23 | Rexdale-Kipling | Toronto W10 | $813,832 | 78.17% | 73.69% | 103.9% | 61.31% | 75.6% | 2.91% | 69.4% | ★★★½ |
| 24 | Humberlea-Pelmo Park W4 | Toronto W04 | $742,644 | 77.61% | 69.78% | 90.0% | 68.39% | 84.4% | -5.68% | 91.7% | ★★★½ |
| 25 | Elms-Old Rexdale | Toronto W10 | $730,011 | 75.19% | 74.07% | 105.8% | 62.41% | 77.0% | 8.70% | 65.2% | ★★★½ |
| 26 | Crescent Town | Toronto E03 | $1,279,511 | 91.23% | 40.86% | 72.0% | 61.35% | 75.7% | -4.26% | 52.4% | ★★★½ |
| 27 | Moss Park | Toronto C08 | $1,306,424 | 38.06% | 83.40% | 101.0% | 107.53% | 132.6% | 17.07% | 433.1% | ★★★½ |
| 28 | Cabbagetown-South St. James Town | Toronto C08 | $768,813 | 34.14% | 79.29% | 103.1% | 109.79% | 135.4% | -4.84% | 240.8% | ★★★½ |
| 29 | West Humber-Clairville | Toronto W10 | $1,391,603 | 70.15% | 80.60% | 109.5% | 64.61% | 79.7% | 10.61% | 67.4% | ★★★½ |
| 30 | South Parkdale | Toronto W01 | $787,442 | 27.99% | 94.40% | 104.3% | 116.95% | 144.2% | 13.42% | 228.3% | ★★★½ |
| 31 | Clairlea-Birchmount | Toronto E04 | $966,748 | 70.15% | 64.93% | 104.1% | 66.17% | 81.6% | 2.71% | 66.8% | ★★★½ |
| 32 | Mimico | Toronto W06 | $1,098,825 | 51.49% | 76.68% | 102.4% | 81.24% | 100.2% | 4.87% | 77.3% | ★★★½ |
| 33 | East York | Toronto E03 | $968,126 | 40.49% | 80.60% | 108.3% | 92.34% | 113.9% | 10.23% | 76.6% | ★★★½ |
| 34 | Danforth Village-East York | Toronto E03 | $913,862 | 54.29% | 53.54% | 95.5% | 81.36% | 100.4% | 2.18% | 60.8% | ★★★½ |
| 35 | Rouge E10 | Toronto E10 | $1,507,003 | 55.41% | 62.69% | 110.5% | 76.80% | 94.7% | 2.79% | 63.8% | ★★★½ |
| 36 | Palmerston-Little Italy | Toronto C01 | $778,635 | 22.20% | 81.34% | 111.7% | 126.65% | 156.2% | -1.47% | 131.5% | ★★★½ |
| 37 | Thistletown-Beaumonde Heights | Toronto W10 | $721,620 | 67.72% | 67.16% | 110.9% | 65.43% | 80.7% | 6.69% | 65.9% | ★★★½ |
| 38 | Weston-Pellam Park | Toronto W03 | $874,229 | 86.19% | 47.39% | 94.0% | 60.64% | 74.8% | -2.11% | 59.3% | ★★★½ |
| 39 | Beechborough-Greenbrook | Toronto W04 | $915,568 | 66.60% | 66.23% | 96.7% | 73.47% | 90.6% | -19.28% | 117.4% | ★★★½ |
| 40 | Etobicoke West Mall | Toronto W08 | $744,769 | 72.01% | 47.20% | 69.4% | 76.94% | 94.9% | -3.81% | 55.5% | ★★★½ |
| 41 | Bendale | Toronto E09 | $1,480,988 | 76.87% | 49.44% | 102.0% | 62.59% | 77.2% | 3.32% | 56.2% | ★★★ |
| 42 | Trinity-Bellwoods | Toronto C01 | $700,204 | 23.88% | 75.00% | 109.8% | 124.46% | 153.5% | 3.86% | 298.9% | ★★★ |
| 43 | Ionview | Toronto E04 | $1,150,535 | 89.93% | 27.05% | 92.6% | 58.84% | 72.6% | -5.38% | 46.2% | ★★★ |
| 44 | Regent Park | Toronto C08 | $875,511 | 49.63% | 50.19% | 90.8% | 96.69% | 119.3% | -2.84% | 58.7% | ★★★ |
| 45 | Greenwood-Coxwell | Toronto E01 | $889,193 | 75.00% | 28.73% | 78.1% | 73.58% | 90.8% | -3.98% | 47.9% | ★★★ |
| 46 | New Toronto | Toronto W06 | $1,596,098 | 66.23% | 56.72% | 94.2% | 74.73% | 92.2% | -6.33% | 62.8% | ★★★ |
| 47 | Englemount-Lawrence | Toronto C04 | $971,303 | 36.57% | 72.57% | 80.1% | 134.13% | 165.4% | -0.82% | 79.1% | ★★★ |
| 48 | Alderwood | Toronto W06 | $873,114 | 49.07% | 70.15% | 102.9% | 81.63% | 100.7% | 6.30% | 65.1% | ★★★ |
| 49 | Blake-Jones | Toronto E01 | $975,044 | 77.99% | 25.93% | 77.9% | 73.37% | 90.5% | -14.16% | 28.8% | ★★★ |
| 50 | O'Connor-Parkview | Toronto E03 | $1,005,905 | 51.68% | 58.21% | 96.1% | 81.94% | 101.1% | 5.69% | 60.5% | ★★★ |
| 51 | Cliffcrest | Toronto E08 | $984,244 | 42.54% | 72.39% | 109.8% | 84.53% | 104.3% | 7.68% | 71.5% | ★★★ |
| 52 | Birchcliffe-Cliffside | Toronto E06 | $725,980 | 39.37% | 78.92% | 121.8% | 82.71% | 102.0% | 16.60% | 66.4% | ★★★ |
| 53 | Morningside | Toronto E09 | $1,201,571 | 82.28% | 37.13% | 99.5% | 61.01% | 75.3% | -7.83% | 56.7% | ★★★ |
| 54 | Yorkdale-Glen Park | Toronto W04 | $940,929 | 30.22% | 76.31% | 132.9% | 100.98% | 124.5% | -0.47% | 83.1% | ★★★ |
| 55 | Eringate-Centennial-West Deane | Toronto W08 | $1,616,335 | 66.79% | 50.56% | 71.3% | 79.07% | 97.5% | 6.91% | 49.2% | ★★★ |
| 56 | University | Toronto C01 | $1,282,144 | 16.98% | 90.49% | 119.8% | 135.83% | 167.5% | 3.24% | 495.3% | ★★★ |
| 57 | Bathurst Manor | Toronto C06 | $933,915 | 46.08% | 58.77% | 87.9% | 107.75% | 132.9% | -8.66% | 68.8% | ★★★ |
| 58 | Rustic | Toronto W04 | $936,804 | 55.60% | 71.08% | 103.3% | 78.48% | 96.8% | 0.64% | 102.7% | ★★★ |
| 59 | Woodbine Corridor | Toronto E02 | $1,322,692 | 65.86% | 34.70% | 85.6% | 78.73% | 97.1% | -3.61% | 48.2% | ★★★ |
| 60 | Islington-City Centre West | Toronto W08 | $1,064,529 | 34.14% | 70.71% | 100.3% | 111.16% | 137.1% | 14.44% | 61.2% | ★★★ |
| 61 | Long Branch | Toronto W06 | $1,575,584 | 39.37% | 65.49% | 112.7% | 89.46% | 110.3% | 0.90% | 73.9% | ★★★ |
| 62 | Humewood-Cedarvale | Toronto C03 | $924,255 | 34.51% | 65.67% | 88.3% | 132.41% | 163.3% | 10.49% | 60.5% | ★★★ |
| 63 | Kingsview Village-The Westway | Toronto W09 | $2,162,519 | 59.14% | 49.07% | 99.9% | 77.67% | 95.8% | 1.68% | 57.5% | ★★★ |
| 64 | Annex | Toronto C02 | $2,115,505 | 14.55% | 63.81% | 106.9% | 181.73% | 224.2% | 11.64% | 49.1% | ★★★ |
| 65 | Forest Hill North | Toronto C04 | $835,467 | 15.67% | 64.55% | 106.1% | 177.78% | 219.3% | 13.88% | 59.9% | ★★★ |
| 66 | Humberlea-Pelmo Park W5 | Toronto W05 | $761,846 | 64.37% | 48.32% | 108.8% | 70.21% | 86.6% | -0.70% | 52.7% | ★★★ |
| 67 | Wexford-Maryvale | Toronto E04 | $874,045 | 75.19% | 34.33% | 100.7% | 64.02% | 79.0% | -9.05% | 55.8% | ★★★ |
| 68 | Corso Italia-Davenport | Toronto W03 | $918,131 | 58.02% | 36.38% | 113.8% | 73.45% | 90.6% | -3.11% | 48.1% | ★★★ |
| 69 | East End-Danforth | Toronto E02 | $1,207,792 | 68.84% | 18.66% | 83.9% | 77.16% | 95.2% | -4.79% | 34.3% | ★★★ |
| 70 | Runnymede-Bloor West Village | Toronto W02 | $1,465,100 | 34.51% | 46.46% | 110.7% | 101.50% | 125.2% | 3.96% | 49.5% | ★★★ |
| 71 | Henry Farm | Toronto C15 | $2,503,258 | 28.92% | 63.81% | 101.0% | 123.12% | 151.9% | -8.89% | 73.7% | ★★★ |
| 72 | Bedford Park-Nortown | Toronto C04 | $908,743 | 6.53% | 77.24% | 125.6% | 210.37% | 259.5% | 6.68% | 71.9% | ★★★ |
| 73 | Centennial Scarborough | Toronto E10 | $959,693 | 57.28% | 47.76% | 109.8% | 76.37% | 94.2% | 1.15% | 52.0% | ★★★ |
| 74 | Willowridge-Martingrove-Richview | Toronto W09 | $818,679 | 50.93% | 56.72% | 103.7% | 80.65% | 99.5% | 12.89% | 49.5% | ★★★ |
| 75 | Brookhaven-Amesbury | Toronto W04 | $950,569 | 76.87% | 23.88% | 90.5% | 68.80% | 84.9% | -2.56% | 34.4% | ★★★ |
| 76 | Dovercourt-Wallace Emerson-Junction | Toronto W02 | $1,909,055 | 63.06% | 24.44% | 87.1% | 79.88% | 98.5% | -4.85% | 40.1% | ★★★ |
| 77 | Newtonbrook East | Toronto C14 | $1,283,280 | 25.19% | 65.67% | 93.1% | 160.43% | 197.9% | -10.89% | 77.6% | ★★★ |
| 78 | Stonegate-Queensway | Toronto W07 | $822,992 | 29.10% | 73.88% | 118.3% | 107.84% | 133.0% | 18.27% | 62.0% | ★★★ |
| 79 | York University Heights | Toronto W05 | $2,621,947 | 65.86% | 27.99% | 107.2% | 69.16% | 85.3% | -4.50% | 45.1% | ★★★ |
| 80 | Bayview Village | Toronto C15 | $2,664,929 | 3.73% | 81.53% | 180.8% | 220.34% | 271.8% | 0.22% | 96.9% | ★★★ |
| 81 | Yonge-St. Clair | Toronto C02 | $938,422 | 4.10% | 68.10% | 131.8% | 223.95% | 276.2% | 9.57% | 61.5% | ★★★ |
| 82 | Highland Creek | Toronto E10 | $1,377,618 | 49.25% | 38.25% | 113.4% | 78.86% | 97.3% | -10.69% | 53.7% | ★★★ |
| 83 | Newtonbrook West | Toronto C07 | $848,109 | 38.06% | 48.32% | 89.8% | 115.77% | 142.8% | 3.77% | 59.3% | ★★★ |
| 84 | Guildwood | Toronto E08 | $987,603 | 72.76% | 27.05% | 92.5% | 71.27% | 87.9% | -7.38% | 46.2% | ★★★ |
| 85 | Maple Leaf | Toronto W04 | $908,986 | 43.47% | 33.96% | 109.2% | 83.00% | 102.4% | -9.44% | 45.9% | ★★★ |
| 86 | Steeles | Toronto E05 | $806,554 | 65.86% | 12.13% | 93.4% | 76.39% | 94.2% | -8.78% | 34.3% | ★★★ |
| 87 | Downsview-Roding-CFB | Toronto W05 | $1,234,296 | 68.66% | 39.18% | 105.0% | 67.78% | 83.6% | 6.66% | 40.7% | ★★★ |
| 88 | Roncesvalles | Toronto W01 | $2,099,546 | 43.84% | 24.63% | 92.5% | 103.73% | 127.9% | -0.35% | 35.3% | ★★★ |
| 89 | Kingsway South | Toronto W08 | $1,016,076 | 7.84% | 83.96% | 159.2% | 176.44% | 217.6% | 14.20% | 71.4% | ★★★ |
| 90 | South Riverdale | Toronto E01 | $933,688 | 53.17% | 21.08% | 90.7% | 85.39% | 105.3% | -6.10% | 42.7% | ★★★ |
| 91 | L'Amoreaux | Toronto E05 | $784,794 | 60.26% | 27.05% | 95.9% | 78.46% | 96.8% | -1.25% | 40.6% | ★★★ |
| 92 | Rouge E11 | Toronto E11 | $832,235 | 65.67% | 30.04% | 114.8% | 65.95% | 81.3% | 5.82% | 35.6% | ★★★ |
| 93 | Milliken | Toronto E07 | $3,378,544 | 72.20% | 27.43% | 94.2% | 69.94% | 86.3% | 0.71% | 39.5% | ★★★ |
| 94 | St. Andrew-Windfields | Toronto C12 | $806,087 | 24.44% | 62.13% | 78.7% | 283.92% | 350.2% | -2.16% | 65.4% | ★★★ |
| 95 | Agincourt North | Toronto E07 | $873,976 | 77.80% | 13.81% | 91.2% | 67.74% | 83.6% | -6.42% | 33.5% | ★★½ |
| 96 | Tam O'Shanter-Sullivan | Toronto E05 | $1,325,612 | 73.51% | 18.66% | 89.8% | 73.45% | 90.6% | -11.14% | 39.4% | ★★½ |
| 97 | Wychwood | Toronto C02 | $2,300,349 | 45.90% | 22.20% | 65.6% | 111.40% | 137.4% | 2.11% | 30.3% | ★★½ |
| 98 | Willowdale East | Toronto C14 | $1,773,134 | 11.19% | 68.28% | 112.1% | 193.32% | 238.4% | 14.68% | 65.2% | ★★½ |
| 99 | Willowdale West | Toronto C07 | $968,178 | 14.93% | 61.57% | 115.6% | 149.01% | 183.8% | -5.73% | 76.2% | ★★½ |
| 100 | Junction Area | Toronto W02 | $969,265 | 58.96% | 16.04% | 88.7% | 81.36% | 100.4% | -0.33% | 25.8% | ★★½ |
| 101 | Victoria Village | Toronto C13 | $909,570 | 62.87% | 21.64% | 67.6% | 81.45% | 100.5% | -12.90% | 42.3% | ★★½ |
| 102 | Broadview North | Toronto E03 | $1,426,676 | 68.66% | 3.36% | 89.7% | 76.44% | 94.3% | -13.34% | 19.4% | ★★½ |
| 103 | Clanton Park | Toronto C06 | $1,066,035 | 31.16% | 42.16% | 97.8% | 119.89% | 147.9% | -5.74% | 51.8% | ★★½ |
| 104 | Hillcrest Village | Toronto C15 | $1,220,567 | 56.90% | 9.14% | 73.5% | 89.59% | 110.5% | -10.44% | 33.8% | ★★½ |
| 105 | Parkwoods-Donalda | Toronto C13 | $1,902,021 | 48.69% | 26.87% | 85.1% | 102.57% | 126.5% | 0.59% | 38.9% | ★★½ |
| 106 | Lansing-Westgate | Toronto C07 | $1,685,373 | 11.94% | 61.38% | 124.0% | 159.84% | 197.2% | -0.86% | 62.8% | ★★½ |
| 107 | High Park-Swansea | Toronto W01 | $954,582 | 14.18% | 62.50% | 126.3% | 141.63% | 174.7% | 8.94% | 58.5% | ★★½ |
| 108 | Danforth | Toronto E03 | $1,186,697 | 57.46% | 5.60% | 94.1% | 80.22% | 98.9% | -10.84% | 27.2% | ★★½ |
| 109 | Don Valley Village | Toronto C15 | $1,069,615 | 52.43% | 24.63% | 81.8% | 99.73% | 123.0% | -15.31% | 48.6% | ★★½ |
| 110 | Scarborough Village | Toronto E08 | $1,338,629 | 37.13% | 32.28% | 116.7% | 89.89% | 110.9% | -6.71% | 44.5% | ★★½ |
| 111 | Lambton Baby Point | Toronto W02 | $1,837,206 | 23.51% | 52.99% | 122.7% | 112.50% | 138.8% | 13.72% | 57.4% | ★★½ |
| 112 | Leaside | Toronto C11 | $1,287,180 | 15.86% | 33.40% | 111.9% | 154.39% | 190.4% | 11.86% | 28.3% | ★★½ |
| 113 | Playter Estates-Danforth | Toronto E03 | $3,287,905 | 26.31% | 29.10% | 126.9% | 108.17% | 133.4% | -3.86% | 25.2% | ★★½ |
| 114 | Rosedale-Moore Park | Toronto C09 | $1,700,179 | 5.60% | 68.47% | 119.9% | 276.31% | 340.8% | 19.90% | 63.3% | ★★½ |
| 115 | Yonge-Eglinton | Toronto C03 | $1,112,402 | 26.49% | 19.59% | 95.3% | 142.88% | 176.2% | -8.43% | 38.7% | ★★½ |
| 116 | Markland Wood | Toronto W08 | $977,718 | 53.36% | 25.56% | 84.3% | 93.48% | 115.3% | -11.53% | 42.6% | ★★½ |
| 117 | Westminster-Branson | Toronto C07 | $1,649,747 | 61.75% | 3.17% | 63.7% | 82.17% | 101.3% | -21.79% | 24.1% | ★★½ |
| 118 | Lawrence Park North | Toronto C04 | $940,485 | 34.89% | 17.35% | 82.8% | 138.64% | 171.0% | -2.49% | 31.3% | ★★½ |
| 119 | Agincourt South-Malvern West | Toronto E07 | $958,013 | 52.24% | 25.19% | 106.5% | 79.04% | 97.5% | -7.36% | 45.1% | ★★½ |
| 120 | Pleasant View | Toronto C15 | $1,707,152 | 65.86% | 4.85% | 66.1% | 80.51% | 99.3% | -12.84% | 27.8% | ★★½ |
| 121 | Mount Pleasant West | Toronto C10 | $1,553,112 | 21.64% | 22.76% | 103.2% | 143.46% | 177.0% | -2.42% | 31.8% | ★★½ |
| 122 | Mount Pleasant East | Toronto C10 | $1,516,934 | 30.97% | 20.71% | 93.8% | 130.52% | 161.0% | -2.68% | 35.0% | ★★½ |
| 123 | Princess-Rosethorn | Toronto W08 | $1,154,177 | 20.15% | 45.90% | 115.0% | 127.48% | 157.2% | 0.37% | 53.8% | ★★½ |
| 124 | North Riverdale | Toronto E01 | $1,321,537 | 41.60% | 0.75% | 103.0% | 96.99% | 119.6% | -27.05% | 2.8% | ★★½ |
| 125 | High Park North | Toronto W02 | $2,368,252 | 25.56% | 33.77% | 121.1% | 111.06% | 137.0% | 6.81% | 36.7% | ★★½ |
| 126 | Lawrence Park South | Toronto C04 | $1,374,148 | 8.77% | 23.88% | 118.8% | 199.02% | 245.5% | -10.16% | 44.1% | ★★½ |
| 127 | The Beaches | Toronto E02 | $2,012,771 | 21.83% | 21.83% | 125.5% | 115.48% | 142.4% | 4.55% | 28.2% | ★★ |
| 128 | Edenbridge-Humber Valley | Toronto W08 | $3,757,271 | 9.14% | 43.28% | 152.6% | 169.15% | 208.6% | -3.72% | 43.5% | ★★ |
| 129 | Forest Hill South | Toronto C03 | $1,319,395 | 1.31% | 17.35% | 210.6% | 315.75% | 389.5% | -9.04% | 39.6% | ★★ |
| 130 | Bayview Woods-Steeles | Toronto C15 | $1,199,256 | 41.04% | 16.04% | 91.0% | 110.88% | 136.8% | -5.67% | 36.1% | ★★ |
| 131 | Banbury-Don Mills | Toronto C13 | $1,199,256 | 8.77% | 42.91% | 140.9% | 169.85% | 209.5% | 8.80% | 48.0% | ★★ |
| 132 | Humber Heights | Toronto W09 | $2,507,174 | 31.16% | 89.18% | 129.6% | 100.78% | 124.3% | 9.78% | 95.6% | ★★ |
| 133 | Casa Loma | Toronto C02 | $4,755,258 | 6.53% | 14.74% | 124.0% | 210.70% | 259.9% | -2.02% | 27.0% | ★★ |
| 134 | Bridle Path-Sunnybrook-York Mills | Toronto C12 | $2,700,000 | 6.90% | 36.94% | 110.8% | 399.62% | 492.9% | -7.26% | 53.2% | ★★ |