One of the greatest misnomers in the automotive world is the mid-size SUV. Like many a fast-food meal, this category has been considerably supersized over the last decade, to the point there is nothing middling about these trucks. Most now offer three rows of seating, a host of luxury features and potent horsepower under the hood. Our auto panellists took five of the top models in this segment for a test drive and gave us their take on which one features the best combination of value, reliability and safety.
Best deal!

Hyundai Santa Fe XL |$30,999-$43,399
While technically it tied for the top slot with the Toyota Highlander, we chose the Hyundai as our top pick because our expert panel felt the upgraded XL mode offers exceptional value. Not only do you get more pull­ing power, but also a third row of seats and a generous helping of hi-tech and upscale options. "It's value-packed for the money and filled with countless standard items for which you'd expect to pay extra, plus the cabin is spacious and well-designed," says the Globe and Mail's Petrina Gentile. Adding all-wheel drive is a costly option at $5,000, but it also tosses in a few more amenities, like dual-zone climate control, rear parking assist and heated seats in the second row.
2nd place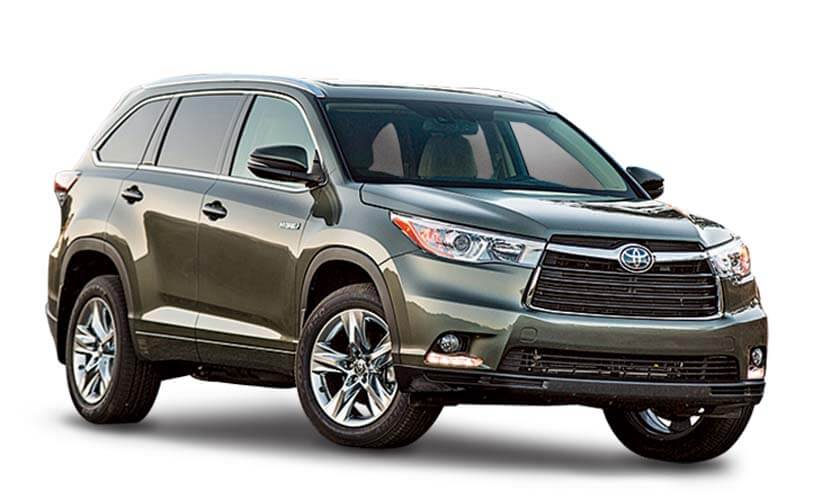 Toyota Highlander | $31,680-$45,100
Totally revamped for 2014, the formerly boxy Highlander has suddenly found its curves after a design overhaul. "People who buy Toyotas look at them as long-term investments," says radio host and garage owner Dave Redinger. "I have serviced many Toyotas with ridiculous mileages and still they keep on going." The new Highlander ups the ante over the previous model with seating for up to eight and a multitude of clever storage spaces, including a centre storage bin big enough to hide a laptop.
3rd place
Ford Explorer | $29,249-$47,749
Long gone are the days when this vehicle was simply a Ford pick-up with a longer roofline. Today's Explorer offers more gadgetry than 007's car and impressive safety ratings. "The Explorer is a great option for young, growing famil
ies who refuse to drive the dreaded minivan," says auto writer Nika Rolczewski. However, some panelists called the interior cramped and cheap looking, and most panned the overly complicated MyTouch dash­­board interface. Rob Corbett of the APA warns the car is subject to "below average" reliability.
4th place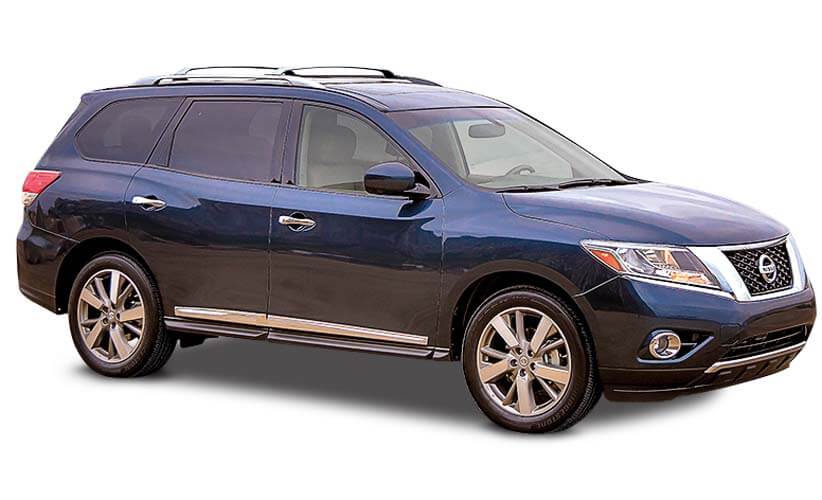 Nissan Pathfinder | $29,998-$42,098
The Pathfinder is another totally new design for 2014 that promises a roomier ride than its well-respected predecessor. Corbett says the new model is "quiet and s
mooth with decent fuel economy for this class." It employs a continuously variable transmission (CVT) to improve the distance between fill-ups, but some of our experts question the durability of the CVT in a heavier vehicle, especially if you tow a trailer or camper. The Pathfinder includes a back-up camera, which Corbett calls a must-have on any of our picks because of poor rearward visibility.
5th place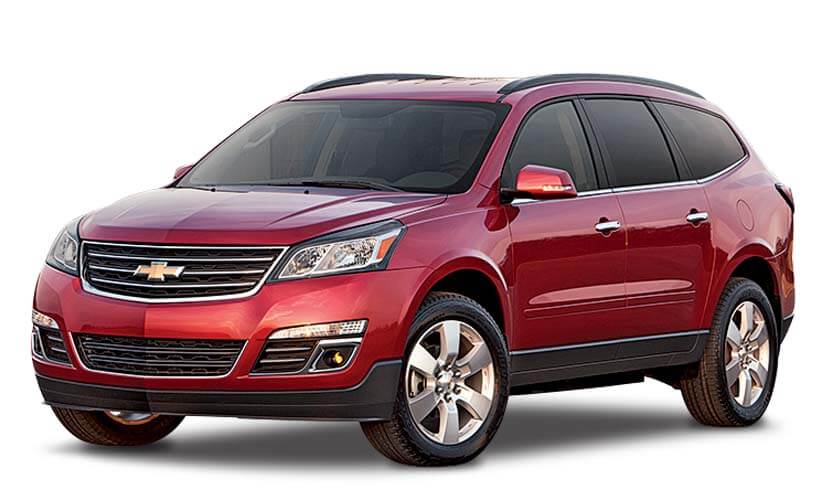 Chevy Traverse | $33,295-$46,545
The Traverse accommodates up to eight people and offers class-leading cargo room, even with the third-row seats in place. Of our five picks, it offers the longest powertrain warranty with coverage. However, our panellists bemoaned the dated design. "Old technology, old engines, old platform," says Quebec-based journalist Nadine Filion. "I can't believe this SUV is still on the market and I can't believe people are still buying it." The Traverse also has the highest base price on our list.
How we came up with the numbers
Scores listed are out of 10; the higher the number, the better. Cost of ownership and reliability data comes from the Automobile Protection Association. Safety data comes from the Insurance Institute for Highway Safety and the U.S. Department of Transportation. Driving experience is the average of scores provided by our expert panel. To determine our top car, we allocated 20% of the overall score to cost, 20% to reliability, 10% to safety and 50% to driving experience.
Expert panel
Nadine Filion award-winning auto journalist based in Montreal
Dave Redinger automotive expert and radio host
Nika Rolczewski automotive columnist for the Toronto Star
Petrina Gentile producer of CTV and BNN's Car/Business
Ron Corbett automotive editor at the Automobile Protection Association