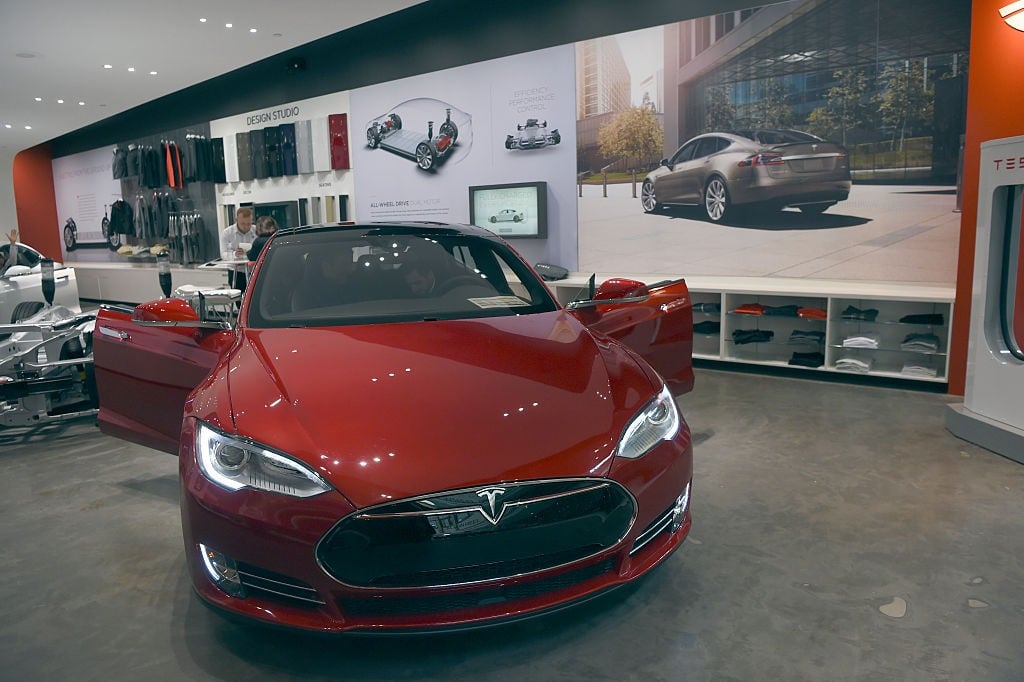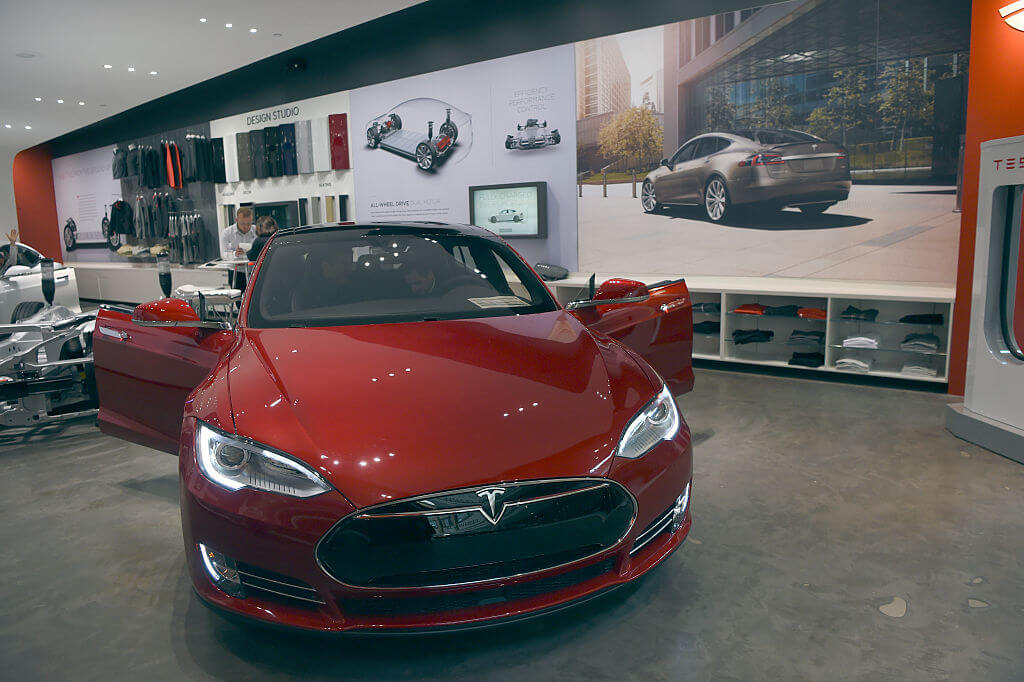 Imagine the satisfaction of gliding past gas stations in near silence as other motorists frantically line up to avoid an overnight price spike. Instead, you slip into your garage, connect your fast charger and effortlessly fuel up your electric vehicle for the week. That's the green dream for many people who would like to bypass the pumps for good. And for those people, there has never been a better time to get into an electric vehicle with a growing selection of models to choose from and tempting rebate programs.
Best Deal: Tesla Model S ($75,000*)
The electric vehicle (EV) that proved battery power belongs in more than just golf carts. In fact, the Tesla's four engine choices offer an extended driving range of up to 507 kilometers on a single charge and blistering acceleration that can take you from zero to 100 km/h in less than three seconds. Of course, the Tesla is beyond the budget of many car buyers, but for those who can afford a premium vehicle, the Tesla is an "EV that doubles as a status symbol," says Eric Novak, editor-in-chief for EnviroDad.com and co-creator of the Canadian Green Car Award.  Like the car itself, sales have been brisk and the Tesla S is actually outselling its luxury competition from Mercedes and Audi. Green car rebates of up $8,000 are available in some provinces, but Tesla stores are only found in British Columbia, Alberta, Ontario and Quebec.
Second place: Nissan Leaf ($32,698*)
Heading into its fifth year on the market, the Leaf runs second only to the Tesla in sales but is far more affordable for the average family. Tim Dimopoulos, auto journalist, praises the Leaf's "roomy and futuristic design," along with a new extended range and generous rebates in Quebec, B.C. and Ontario. The 2016 model gained an important 27% increase in driving distance that will take the Leaf SV and SL versions up to 172 km on a single charge. The least expensive S model, however, retains the shorter range of the old model at just 135 km per charge, which could lead to "range anxiety" for commuters. Style wise, the Leaf is more cuddly than cutting edge and its interior dimensions are roughly equivalent to other compact cars like the Honda Civic.
Third place: Kia Soul EV ($35,195*)
Our first pick based on an existing gasoline powered car, the EV version of the Soul "simply adds full electric power to what is already a practical, versatile package," say Corbett. Other than a few small exterior details, there are few telltale signs that your wallet is taking one for the planet when buying this car, although B.C., Ontario and Quebec do lessen the pain with incentives of up to $12,000. As with its gas-powered equivalent, automotive journalist Petrina Gentile says the boxy shape of the Soul does make it a stand-out from the competition. Driving distance on a full charge is 149 km, which puts it somewhere between the Leaf's short and long ranger options. Inventory is limited so finding one at the dealership near you might be a challenge in some parts of the country.
Fourth place: Chevrolet Spark ($32,445*)
Novak calls the Spark "a solid EV that almost nobody knows about." Although a new gas-powered Spark was unveiled for 2016, the electric version is still built around the previous model that arrived in 2013 and was only available as a fleet vehicle. GM has now decided that the rest of us can have a shot at owning a Spark and our critics say that's a good thing. "The Spark has flare and fire and it's a spirited driver with surprising torque," says racing enthusiast Nika Rolczewski. Despite its diminutive appearance, this EV is surprisingly roomy inside thanks to its tall roof. A full charge should take you about 131 kilometres, but any driving on the highway will highlight the car's lack of soundproofing, says Corbett. Still, our panel says the Spark could catch on if GM actually promoted it.
Fifth place: Mitsubishi i-MiEV ($27,998*)
The electric vehicle that time forgot, Mitsubishi's i-MiEV has already been around for four years and its lustre as an innovative vehicle of the future has begun to dim. "Its amazing that the i-MiEV is still around since it lags behind every other EV out there in terms of range and functionality," says Novak. Driving range is listed at 151 km, but lead-footed owners or harsh driving conditions can reduce that distance dramatically. Still, with a starting price below $30,000 and provincial incentives up $9,000 you can almost own an electric car for the same price as nicely outfitted conventional compact. Despite this, only 121 early adopters purchased an i-MiEV in 2015 and our experts say the Leaf is a better overall performer for your money.
*Starting price
EXPERT PANEL
Ron Corbett is the automotive editor at the Automobile Protection Association.
Tim Dimopoulos is the host of the Automotive Report on 680 News.
Petrina Gentile is the car contributor for Canada AM.
Eric Novak editor-in-chief for EnviroDad.com and co-creator of the Canadian Green Car Award.
Nika Rolczewski is an automotive columnist and car enthusiast.
Methodology
Our weighted ranking uses a score out of 10. Cost of ownership (25%) and reliability data (20%) come from Consumer Reports. Safety data (25%) come from the IIHS and the U.S. Department of Transportation. Driver experience (30%) is the average of scores from our expert panel.