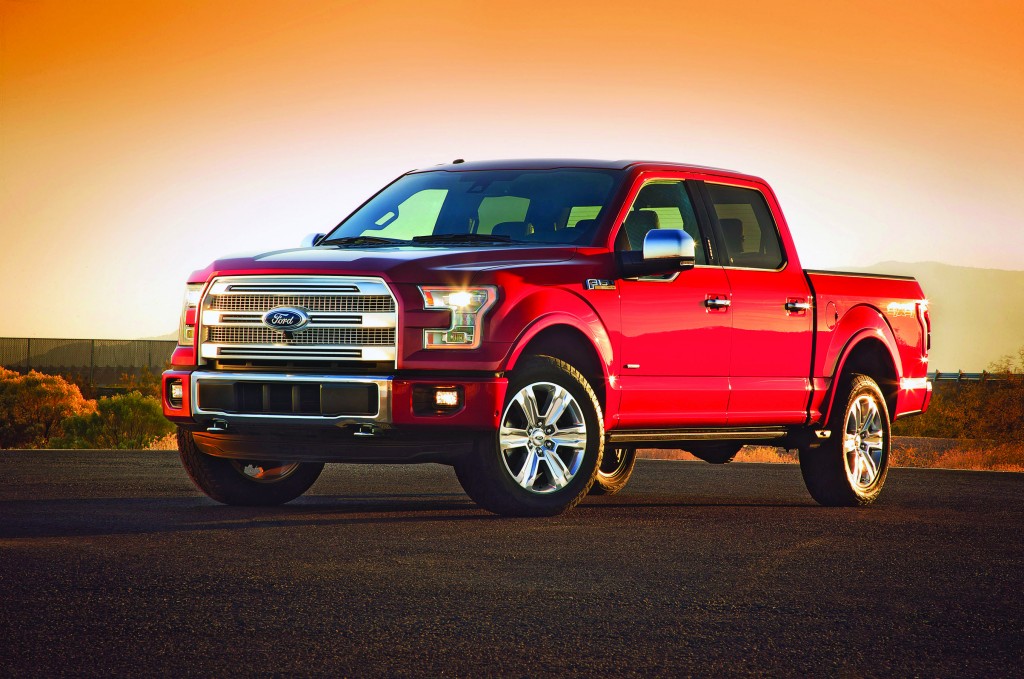 Canadian truck sales soared to more than one million vehicles last year, but don't get the idea that the plummeting price at the pumps has anything to do with it. Trucks have always been big sellers in Canada and one pickup in particular holds the distinction of being the best selling vehicle of any kind in this country for nearly five decades.
With such a massive demand for these machines, we sent our expert panel on a quest to find Canada's best value in a pickup truck. The results show that the big three North American automakers still have real pull with truck buyers.
Best deal!
Ford F150 ($20,649 to $61,999)
Canada's top seller for nearly half a century, the F150 is also our top choice. "The all-aluminum body is a huge technological leap forward and sales have been brisk," notes Howard J. Elmer, creator of the Canadian Truck King Challenge. Our experts singled out the new 2.6-L EcoBoost engine that, along with the new light-weight body, delivers big power and impressive gas savings, as well as improving the drive and handling and make life easier for truck owners. "Several new features and improvements seem in direct response to customer feedback, such as an integrated tailgate step that's now entirely inside the gate for better cargo access," says auto journalist Jil McIntosh. One of the few negatives is the plain and somewhat dated interior and dashboard.
2nd place
Dodge Ram 1500 ($21,695-$50,990)
Coming in a close second, the Dodge Ram continues to nip at the wheels of the best-selling F150. It's the only pickup in this group to offer a diesel engine option, which is proving popular with buyers—selling four times better than expected. And while the ads state that the truck is Ram tough, "it offers a smooth and capable ride (and) feels like you're behind the wheel of a car instead of a big truck," says CTV's Petrina Gentile. Still, the Ram can get pricey and some features are expensive to fix, says Corbett.
3rd place
Chevrolet Silverado ($26,800-$57,300)
The Silverado costs a little less but offers the same mechanical underpinnings as its twin, the GMC Sierra. Sales are a little slow, but Silverado fans are loyal and love the fact that the truck kept its dependable powertrain during last year's redesign (although it did get a sporty new exterior). Ron Corbett says the truck's V8 engine is smooth, responsive and surprisingly efficient, thanks to a system that shuts down some cylinders at cruising speeds. Plus, it's easy to get in and out of the seats.
4th place
GMC Sierra ($27,300 to $61,335)
Why would anyone pay extra for the Sierra? According to some of our panellists: because it's the better-looking brother of the Silverado. Like the Silverado, the Sierra also gets top marks for its non-truck-like road manners and "the attention to detail in the interior materials is astounding," says Corbett. But not all of our experts relish this truck's experience: "I experience as much excitement looking at and driving the Sierra as I do eating leftover brussel sprouts for dinner," quips Nika Rolczewski.
5th place
Toyota Tundra ($27,345 to $55,240)
Even with a 2014 update this Toyota still doesn't quite measure up. "The new styling looks great, but the engine hasn't changed, and while they're smooth and powerful, they're too thirsty when competitors are posting far better fuel figures," says McIntosh. Like many other Toyota vehicles, the Tundra has earned a solid reputation for reliability and has a better than average resale value. Our critics, however, disliked the overall driving experience, with some calling the ride "choppy" or untruck-like.
Our expert panel
Jil McIntosh automotive writer with the Toronto Star and Metro
Ron Corbett automotive editor at the Automobile Protection Association
Petrina Gentile automotive journalist for the Globe and Mail