You don't need to drive a gas-chugging monster truck to tackle the worst that winter roads can throw at you. There are a number of small cars equally adept at handling deep drifts and slippery streets for a lot less money than most SUVs or pick-up trucks.
This issue, we asked our experts to set their sights on the top all-wheel-drive (AWD) cars with low starting prices. The results are five sure-footed favourites under $31,000, along with our take on which one offers the best combination of safety, value and reliability.
Our best deal may surprise you. It's the least expensive pick on our list, yet it also boasts the best AWD system.
5th
Suzuki SX4 Crossover | $20,795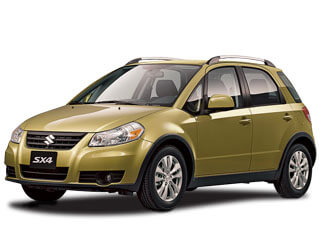 Rounding out the pack is our smallest entry and arguably the least known of our picks. Suzuki is a tiny player in the North American market and some of our experts view this as a liability. "Suzuki's commitment to the Canadian market is suspect and this car may prove to be an orphan by the time your loan is paid off," cautions Iny. However, he concedes "the conservatively styled cabin looks good" and the car boasts "simple, logical controls that work very well." Edmonston calls the engine "droning and lethargic," but notes that at cruising speed the handling is "reassuringly responsive."
4th
Toyota Matrix AWD | $24,560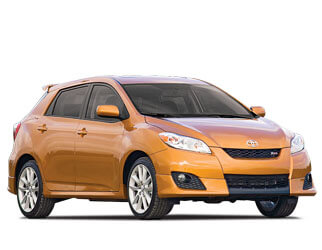 Toyota inspires brand loyalty and high resale value, but this pick seemed to divide our experts. "The Matrix is a little underpowered, overpriced and not very popular," says Bouchama. Redinger is kinder. He says the latest design refresh took care of some visibility issues and the car remains a reliable and trouble-free buy. Iny also lauds its smooth, punchy engine and spacious cabin, but says the interior has "cheap cabin fittings and unattractive styling." Filion, who recently drove the Matrix AWD back-to-back with similar competitors, ranked it dead last for its AWD performance. "It was not doing what you would expect it to," she says.
3rd
Nissan Juke SV AWD | $23,478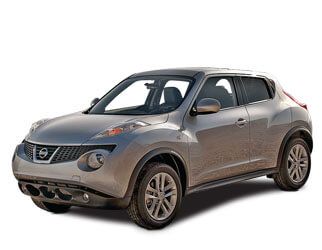 The buggish-looking Nissan is certainly polarizing. The Juke's intended target is 20-somethings, but not many of these quirky cars are flying off dealer lots. Still, our experts say there is much to admire: "It has an engaging, quick, turbo engine that is allied with a very well-sorted-out CVT transmission," says Iny. Filion calls it cute and sexy, noting "it has lots of techno features, a high seating position, and you can program your driving style as either Normal, Eco or Sport." Edmonston calls the Juke agile and well appointed but says it falls short in other areas, such as driving experience and fuel economy. For families, cargo and backseat room are also compromised.
2nd
Ford Fusion SEL AWD | $30,499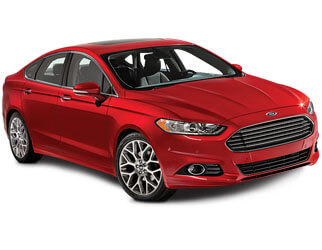 Redesigned for 2013, Ford has attempted to break through the boring barrier that stops so many mid-sized sedans from realizing their design potential. Reviewers liken the Fusion's front end to an Aston Martin and the back to an Audi. "I just can't get over the fact that this is actually an American brand," enthuses Dave Redinger. "The AWD is seamless and the price reasonable." George Iny says the Fusion has "an absorbent ride allied with secure handling." He also lauds its "roomy, comfortable cabin." Phil Edmonston, though, says the Fusion has "a problematic automatic transmission and an infotainment system that's not ready for prime time."
BEST DEAL!
Subaru Impreza | $19,99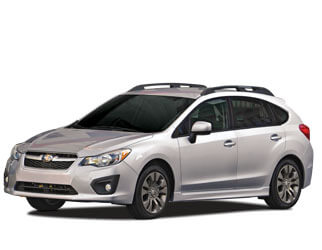 Subaru has been selling AWD vehicles in Canada since 1976. The latest version of its popular Impreza line boasts the highest fuel efficiency of any AWD car in North America. Some of that ability was gained by downsizing the engine, but most critics agree the car still has plenty of pep. "I would go with the Impreza as my No. 1 choice," says Mohamed Bouchama. "Subaru really makes the best AWD system and its boxer engine is very reliable." Unlike many of its competitors that employ on-demand AWD, Subaru's system is full-time, meaning the engine always powers all four wheels at once. Nadine Filion calls it the most "transparent" AWD on the market. "You don't know it's there saving your life until you get in another car without the same system."
THE VERDICT
Sporty and economical, the Subaru Impreza is our top pick for its legendary AWD system and proven reliability. As Iny says, "the base model is just about the cheapest ticket into all-wheel drive and it has excellent resale value." Confident in any kind of weather, the Impreza might just be your ticket to riding out the storms this winter. The redesigned Ford Fusion SEL AWD still has a few kinks to work out, but it offers excellent road handling and a surprisingly low price tag for such a roomy, comfortable car.
How we came up with the numbers:
Price reflects the manufacturer's suggested retail price without options or destination charge. For cost of ownership, we used data from Edmunds.com and converted it to Canadian dollars per kilometre. The safety score is based on ranking by IIHS and NHSTA, the leading authorities in the U.S. Reliability is based on Consumer Reports data gathered from vehicle owner questionnaires. Driving experience is the average score for each model provided by our expert panel. To obtain our overall value score, we assign a weight of 20% each to cost of ownership and reliability, 10% to safety and 50% to driving experience. The higher the score out of 10, the better the value offered by the vehicle.
Expert Panel:
George Iny, President of the Automobile Protection Association
Dave Redinger, Syndicated columnist and host of The Neighbourhood Mechanic on AM740 Radio
Phil Edmonston, Bestselling author of the annual Lemon Aid new and used vehicle guides
Mohamed Bouchama, Executive Director of Car Help Canada
Nadine Filion, Award-winning automotive journalist based in Montreal