Real retirement
The vast majority of Canadians expect to work in retirement. Do you?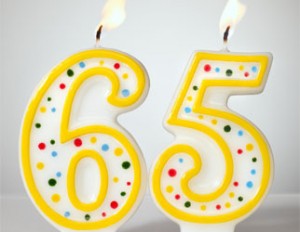 Roughly 80% of Canadians expect to work in some capacity beyond the age of 65 with nearly 40%  likely to start their own business in retirement, according to a new survey for BMO. The top reasons for doing so include the need for extra cash, a desire to stay sharp and pleasure. Almost half of would-be entrepreneurs said they'd consider using a portion of their retirement savings to kick-start the business. "While it may be tempting to draw on retirement savings to fund your post-retirement business, there are other options available," said Steve Murphy, head of commercial banking for BMO. Other sources could include a separate savings account, a loan, venture capital or an inheritance.




When's the best time to buy airfare? Roughly 81 days before an international flight and 49 days before a domestic flight, according to a recent U.S. study by CheapAir.com.
Are Canadian real estate prices getting you down? In this latest blog post, Frugal Zeitgeist suggests steps to take when homeownership feels out of reach.