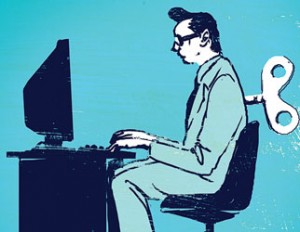 It's been lonely beating the drum for financial independence when most of the media and financial industry prefer the term "retirement." The two terms are hardly synonymous, and I've made the distinction repeatedly in my book and accompanying website at www.findependenceday.com.
This being the Financial Independence blog housed at MoneySense.ca,  I was happy to see at least one other author making the same distinction: financial planner David Christianson recently published a book titled Managing the Bull under Evelyn Jacks' book publishing  division, Knowledge Bureau Newsbooks.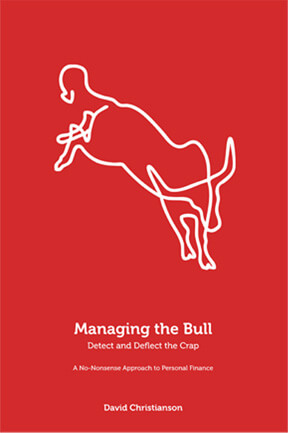 There was a launch of this book a few weeks ago that I was unable to attend. However, I had a chance to read the review copy when I was stranded this morning on the subway.The fifth chapter of the book is titled "How Will You Define Financial Independence?" Here's what Christianson says about it:
We use the term financial independence when talking to clients, as opposed to retirement. We define it as the time when you can live off your investments and the equity you have built up, rather than having to work for pay. [his double emphasis.]
That's pretty much how I have described it and I've also put forward an alternative that Christianson also mentions: "it is the point at which you are able to choose to work for your own reasons, rather than just economic needs."
Apart from the chapter title, the book is organized into seven parts, the first of which also uses the term: "Ignore the Bull: Plan Your Own Path To Financial Independence."
To recap my take on the topic: financial independence can pre-date traditional retirement by decades. Clearly, entrepreneurial successes like Steven Jobs or Mark Zuckerberg achieve financial independence early in life but keep on working regardless because to them wealth is merely a by-product of their single-minded focus on creating a product or service they perceive the world desperately needs.
It's about working because you want to, not because you perceive you have to.