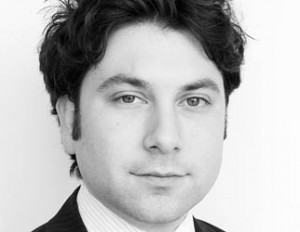 So, here I am. A 30-year-old. That's right, today is  my birthday. No, I don't feel any older or different, but I'd be lying if I said that I wasn't taking stock in my life in a way I don't usually do on birthdays. So far, things have been pretty good — got a great kid, a fantastic wife and a cozy house in Toronto; I still can't believe I've made it this far. But, and it might seem crazy to say to people who aren't personal finance nuts like yourself, but I can't stop thinking about retirement. Not the living my life in the sun part, but what it's going to take to get there.
It's been a wild few months in the journalism world — mass layoffs plus an uncertain business model equals an even more unstable future in this biz. Add to that a growing daughter, two small, but unexpected renovations this year and other seemingly climbing costs and I can't help but feel like a deer in the headlights, frozen in the middle of the road. At one point retirement seemed so far off, and it still does, but after writing about personal finance and investing for a few years I've learned two things: you can save for the future, and it's hard to save for the future.
So what to do? I decided to ask some respected friends, colleagues and family members for their advice.
If anyone knows a thing or two about investing it's my uncle. He's a business guy who ran a successful company. Now, in his 60s, he plays golf, vacations in Florida and has a brood of grandkids. His advice is to "take care of the present" before focusing on saving. "That means living within your means and budgeting, making sure you're progressing in your career, so you're bringing in an ever growing revenue stream and have a life partner who shares your goals and aspirations." If I do have some cash to invest, he says pick companies with assets that will survive down the road and stick it out through all the ups and downs. "They must be there for you when you turn 65," he says.
Good advice, but I wondered what wisdom the editor of MoneySense would impart. Duncan Hood's been working in the personal finance space for many years, so he knows a lot about saving and investing. Here's what he had to say:
"Canadians find their 30s are the toughest years when it comes to finances. First there's the new house, which not only means mortgage payments, but buying all the furniture to go in it. Then there's the new car — or two new cars if you both work. And just when you think your paycheque is being stretched to the limit, it's time to have kids!
"The problem is that your costs are very high, but it's still early days for your career, so your income isn't as high as it will be in your 40s and 50s.
"So what should you do? First of all, relax. Everyone finds their 30s a bit lean. Don't worry if you're not saving much for retirement. And don't deny yourself a bit of fun either: you'll only be in your 30s once, and you should allow yourself some cool trips and other life-enriching experiences.