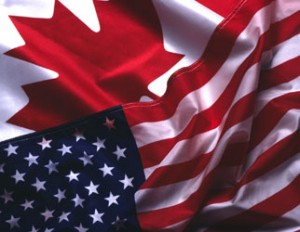 Canadians looking to purchase a vacation home south of the border may find some stiff competition this summer. Stiff competition from institutional investors and a few harsh words from U.S. families, who feel they're being shut out of the America's recovering housing market.
Due to poor stock and bond market performance over the last few years, many hedge funds, private capital companies, and large institutional investors turned to the residential housing market. "They saw better returns on real estate, and began investing in homes, and renting them out," says Arnold Porter, a Phoenix, AZ realtor who specializes in finding vacation homes for Canadians.
In California alone, institutional investors—investors that purchase 10 or more properties in a geographic area—generated 8% of all real estate transactions in 2013 (so far). Seven years ago, institutional money made up only 0.5% of the market, says Madeline Schnapp, director of economics research at PropertyRadar. "That means local families are shut out of the market if they're not buying with cash," says Schnapp.
This is the "first time institutional investors have been in the residential real estate market," explains William B. Rayburn, CEO and co-founder of FNC, a software company that builds systems for mortgage lenders. These corporations have been in all sorts of property, like commercial or multi-residential, but until the 2008 housing crash they could never get the volume required to earn a decent return from single family residential units.
U.S. housing prices starting to climb
Since the housing crash, U.S. property values dropped, on average, by 60%. Only in the last 12 to 18 months have homes started to see prices rise (by as much as 40% in certain markets). Still, the push to purchase an undervalued property, combined with recent U.S. legislation that increased the amount of time it took to foreclose on a property (an effort to reduce the number of distressed properties on the market) has put upward pressure on housing prices.
This increase in prices could be good news for Canadians vacationers, as well as for U.S. families. Higher home prices means a lower rate of return for institutional investors. Eventually with higher prices, the return on investment will drop enough that investors will pull out of the market, says Schnapp. While she's read reports that this is happening, she hasn't actually seen evidence of it on Main Street America.
Yet, in a late May interview with Bloomberg, Carrington CEO Bruce Rose stated that: "We just don't see the returns there that are adequate to incentivize us to continue to invest." As of now, Carrington Holding Co. LLC manages 25,000 rental homes. Blackstone, another institutional investor, owns approximately 17,000 homes. According to Goldman Sachs, institutional investors currently own 14 million U.S. homes, worth an estimated $2.8 trillion.
"Your average working family, at least where I live, is not able to buy a home," lamented California Democratic congresswoman Loretta Sanchez during a May statement to Federal Reserve Chairman Ben Bernanke. However, her primary concern was the cash offers from foreign markets. To put things in perspective, international buyers accounted for 4.8% of the five million U.S. homes that were sold in 2012. By far, the largest group of foreign buyers were Canadian—accounting for nearly 25% of those property purchases.
Still find good deals
But Porter, a displaced Canadian who now specializes in Arizona vacation properties, says the backlash isn't towards foreign buyers or small investors. "Canadians who buy one or two homes aren't impacting the market as much as large institutional investors."
He also believes that despite the run-up in prices, Canadians can still find good property deals in the U.S. "Vacation homes have a different profile," says Porter. "They're closer to golf courses, main attractions and shopping. Local residents want homes close to transit and schools."
U.S. vacation properties will be the focus of Romana King's next Home Owner blog.