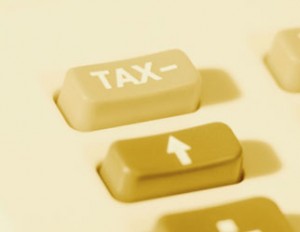 My previous post on foreign withholding taxes included a lot of information for investors to puzzle over. But unless you're an accountant, you probably don't care too deeply about the finer details. Most investors just want to answer a simple question: which fund should I put in which account?
Recall from the earlier post that there are five broad categories of funds you can use for US and international equities:
A. Canadian mutual fund or ETF that holds US or international stocks directly.
B. US-listed ETF that holds US stocks.
C. US-listed ETF that holds international stocks.
D. Canadian ETF that holds a US-listed ETF of US stocks.
E. Canadian ETF that holds a US-listed ETF of international stocks.
To help you make the most tax-efficient choice for each type of account, see the tables below. I've specified which of the above fund categories are the most tax-efficient, and which ones carry the largest withholding tax burden. Then I've included some comparisons of specific funds. In each case, the pairs track the same index and use the same currency hedging strategy. Once again, a big thanks to Justin Bender at PWL Capital for helping me sort through these details.
An important note before you make your decision: foreign withholding taxes are just one of many costs of investing, so they should not be the only factor in your fund choices. Management expense ratios are just as important: it makes no sense to pay an extra 0.50% in MER to save 0.30% in withholding taxes. Similarly, a US-listed ETF may be more tax-efficient than a Canadian one, but your overall cost will still be higher if you're paying 1.5% in currency exchange fees. Make sure you've thought this through before making any changes to your portfolio.